Welcome to Fab Working Mom Life!
My name is Julie 🙂 I'm many things, but most consuming is a mom to a toddler boy and a military spouse. I work full-time doing environmental compliance, train my pets – dog and cat (and 1 husband), and enjoy reading (fiction) and blogging.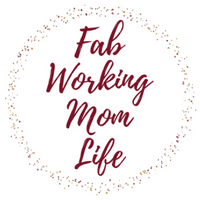 Fab Working Mom Life is a family lifestyle blog. I write about being a first time working mom to help myself and other working moms in our journey to find a balance between our family, responsibilities, and hobbies. I do this because we moms need a support network to thrive both at home and at work.
Navigate the site using the menu items, check out some of my featured posts, and say hello to me on social media. I'd love to hear from you!
You can also contact me here or use the icons on the sidebar. If you're interested in collaborating with me, check out the details on my work with me page.
Read some of my recent best posts:
Collaboration
If you're a brand interested in collaboration and sponsorship I'd love to hear from you! All the details are on my work with me page.
---
Chapter Break book blog
I love to read and co-run a book blog with some friends. Please visit Chapter Break for book reviews, Chat Between Chapters discussions, Book BINGO, Cover Chat, and more.
Grab your Affirmations Now!
Join the email list and we will send you these affirmations for working moms right away!