Work, take care of your family, sleep (yeah, right), repeat. The wearer of many hats, and not all that fit just right; moms are busy. So busy. But we have to get it all done, whether we like it or not. Whether our mommy brains cooperate, or not. So I bet you're looking for time saving tips for working moms?
Need some full time working mom life hacks? Here are some time-saving tips for busy moms to help us streamline our life as working moms. You'll love these tips for working moms to save time that really help our crazy life and help us create the streamlined life as busy working moms!
Post updated in 2023.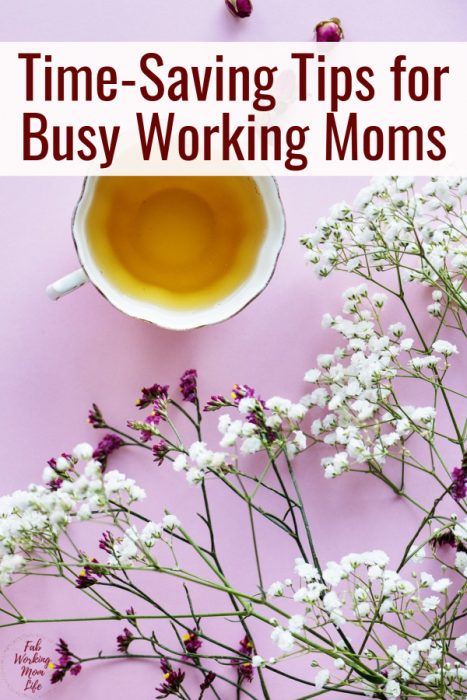 Looking for time-saving tips for busy moms? Keep reading!
Easy, time-saving tips for busy working moms
How do you get organized as a mom and full-time work? It's hard! SO hard. This is why having systems in place to streamline your chores is vital to keep all the balls up in the air.
We can make things easier on ourselves and our busy schedules by finding ways to streamline and simplify our tasks. Read on for some of my time-saving tips and how I streamline my busy life as a working mom. These time saving tips for moms give me the space to focus on things that matter and require my attention.
Grab your Master Agenda now!
Join the tribe email list and we will send you this Master Agenda Workbook right away!

Streamline your busy mom life: Automate all the things
Put all bills on Auto Pay
First, let's just say that paying bills takes too much time. Writing checks, mailing them, making sure the check cleared and didn't get lost in the mail (ahem – yes this has happened to me several times). Now I put everything on autopay if I can. The bill comes through and takes what it needs from my bank account, and I just get an alert and keep on with my life. Money management made easy, for real! Of course, you still have to make sure you have enough funds to cover all the said bills but provided these are recurring, predictable amounts and our income streams stay the same, it just takes a lot of hassle from my life.
If I have bills that are irregular or do not have autopay options (like paying the lawn guys) I use my bank's Bill Pay option. They send the check, track it, make sure it is safe. Again, my post office is not to be trusted. Plus, I go online and submit payment, and the bank does the rest.
Streamlined Family Calendar
When there are too many events between all the family members, it can get difficult to remember them and not let things slip. But making a streamlined family calendar is such a helpful tip! Yes, there may be redundancy between your's and your spouse's individual calendars, but having all family events and reminders together and easily accessible by all is key. You can use a whiteboard command station for this. I love to use our Google Calendar for all information to be electronically accessed. Read more about how we use Google calendar to organize our family here.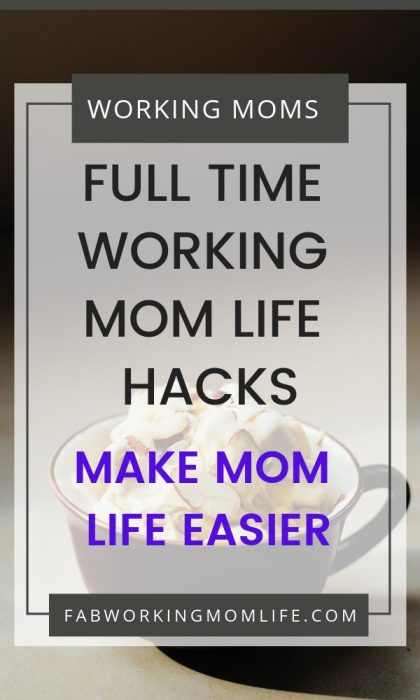 Use app shortcuts
There are many apps and all things tech that you can do to streamline and automate. These apps really help with productivity!
Do you use Gmail? I create "canned responses" to help me reply to emails I get most often (typically relating to the blog). Then I just reply and insert one of these, tweak if needed, and send. Saves so much time.
Other online apps? Use IFTTT (if THIS then THAT). Connect all your media and internet apps. Create recipes for all the things! Such as, if I tag a message "Evernote" in my Gmail, then send a copy of this email to my Evernote app. Seriously, there are tons of "applets" (formerly called recipes) you can use as a starting point or you can create your own and make things work faster for you.
Grab your Master Agenda now!
Join the tribe email list and we will send you this Master Agenda Workbook right away!

Online digest for current events
I am not good at keeping up with current events. I rarely watch the news and I figure if it is important enough I'll hear about it from others. So services like 1440 and theSkimm are a great help to avoid foot in mouth syndrome. 1440 and theSkimm both curate a daily digest of top stories in our inbox every morning (for free). 1440 even states that their mission is to help busy people stay on top of the news without having to search 20+ sites to get a comprehensive update on the day's politics, science, sports and entertainment stories. I also recently subscribed to the Morning Brew, which shares daily business news. I subscribe to them, skim them each morning, and feel like I'm in the know.
Time saving mom tips: Delivery of everything
Amazon Prime with 2-day shipping
I was a long-time hold out on getting Amazon Prime, but I finally caved and have never regretted it. I love being able to just randomly decide I need something, click it, and have it at my door in a couple of days. Sometimes just one day!
I even use the subscribe and save feature! I love being able to get things I am running out of, especially baby-related stuff, automagically. Diapers? Wipes? No more running out. Delivered each month with a reminder email in case I need to extend or update the delivery date.
Some other things I purchase regularly? Sippy cups and those little white inserts. Individual salad dressing – yes, so I can bring it to work and not have to keep a bottle in the fridge.
You can get a free month of Amazon Prime. Not only do you get discounts on diapers and other baby essentials, but you also get 2-day shipping. When you need something pretty quickly, and really don't want to go to the store, it helps to have it delivered right to your door!
Walmart.com with 2-day shipping
I'm pretty sure this new change at Walmart.com is due to their attempt to compete with Amazon. I only recently noticed that the free 2-day shipping option was available. Previously, it was just a regular free shipping option if you have more than $50, but now they dropped it to $35! This option has been brilliant for me. FREE 2-Day Shipping when you spend $35+ at Walmart.com!
I buy my big pantry-type items to be delivered straight to my house. Items like dog food, cat food, cat litter, canned items in bulk, etc.
I also buy new clothes for my toddler this way, because of the great prices and since he grows so fast. And shoes. How does one kid destroy shoes so fast?
Note: This is only on the mainland US. Unfortunately, we don't get free shipping here in Hawaii.
Shop the Ultimate Gift Guide All Year Long at Walmart.com!
Getting groceries delivered with Shipt (or Instacart)
Because shopping with a toddler is the biggest pain in the you-know-what ever, I prefer to have my groceries delivered, via the Shipt app. Seriously, though, I pick out my groceries from my local HEB, add them to the cart, and check out. Then my shopper superhero does the work and brings it to my house. Best. Thing. Ever. Sometimes I even get my list together and check out while I'm still at work, to have the groceries delivered when I get home. It's almost like having a wife!
Check to see if Shipt is available in your area, and if you sign up with my link, we each get $10 to spend on groceries. You're welcome.
If Shipt isn't available in your area, check if Instacart is. It's essentially a similar service – they shop and deliver your groceries. You, keep doing what you're doing!
Grab your Master Agenda now!
Join the tribe email list and we will send you this Master Agenda Workbook right away!

Meal Planning
Meal planning keeps dinner times from getting hectic and stressful. Have your meals planned for you. It's amazing to delegate that annoying task to someone else. There are many great services offering meal plan subscriptions that take the guesswork out of this task. They even provide a grocery shopping list. Then you plug that grocery list into the delivery app mentioned above, and you're golden! Check out some of the great options for done-for-you meal planning.
Restaurant Take-out Delivery with Grubhub
With the largest selection of restaurants, Grubhub delivers your favorite foods to your door. We've been using them so much lately and they're wonderful for reducing that mental load. Also great to support your local restaurants!
Whether it's your favorite local spot, a restaurant with a little more fame or a new place to try while traveling, Grubhub's got the eats you're looking for.

Restaurant Take-out Delivery with Door Dash
DoorDash delivers your favorite restaurant's food right to your door.
From your neighborhood sushi spot to the burger and fries you crave, choose from over 300,000 local and national favorites across the U.S. and Canada.
Get it delivered right to your door. Or, try Pickup on your way home. It's mealtime on your time.
Snack delivery with Graze
Look, I like my snacks. Healthy snacks are important at work, and who has the time to put together snacks? Not this girl. I love getting a box of Graze in the mail, and then I just take it to work and have a healthy snack each day. The snacks are totally varied, sometimes you get nuts, sometimes dried fruit, sometimes other things. You can pick and choose your shipment or let them try new things out for you.
If you want to try Graze out, you can get your 1st and 5th box free if you use my promo code: ZH7CFJVCB.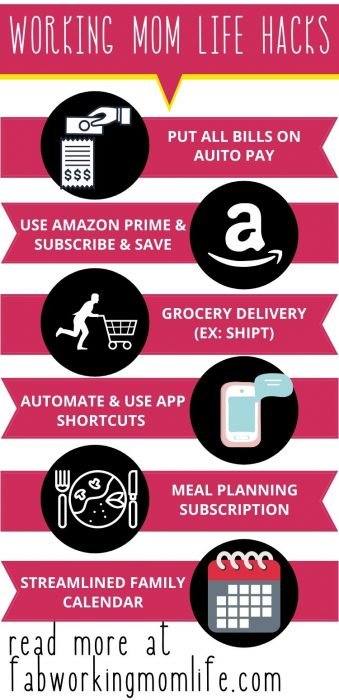 Hope you loved these time saving hacks for moms that help you streamline your life! These are some of my favorite time-saving techniques for busy moms, especially working moms. Do you have some systems and techniques in place that help you out? Do share with us!
Want to hear me talk about these time-saving hacks? Check out my podcast interview with Real Happy Mom sharing How to Make Life Easier as a Working Mom with 7 Hacks.
Here are some life hacks for moms. What other time-saving hacks do you have to make your busy mom life easier? Share with us!
Grab your Master Agenda now!
Join the tribe email list and we will send you this Master Agenda Workbook right away!

---

This post is part of the 31 Tips for Working Moms series. See the rest of the posts here: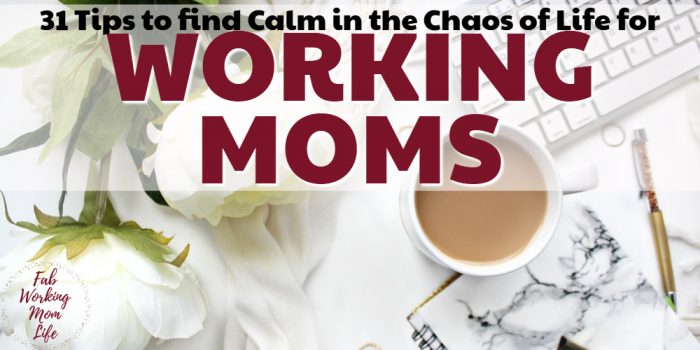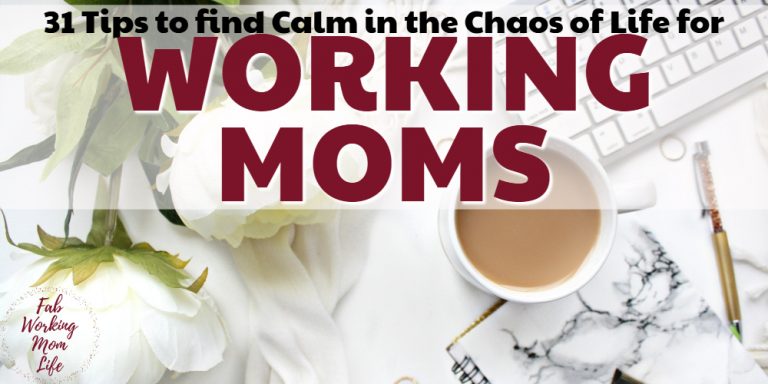 Grab your Master Agenda now!
Join the tribe email list and we will send you this Master Agenda Workbook right away!