Here is a huge collection of resources for working moms I have put together to help you out mama in finding your own fab working mom life! These working mom essentials will get you started on the right foot when you're stressed and overwhelmed about going back to work. You can even consider this your gift for mom returning to work!
Being a working mom is certainly a challenge – we are doing multiple jobs, wearing many hats, and doing our best to be great at everything. So here are some items, courses, and ideas that help make this life a little easier. Keep reading for our best recommendations for working mom resources.
Affiliate links will be used where appropriate, earning me a small commission at no charge to you.
Last updated in 2022.
Resources for Working Moms with Babies (or Moms to be)
First of all, let me just give you a giant hug if you're returning to work after maternity leave with a tiny, young baby still needing all of your attention the rest of the day (and night). This time is certainly a challenge, but we'll get through it! Help for working moms is absolutely crucial and please don't feel bad about asking for support for working moms!
And you should definitely look into a breastfeeding class while you're pregnant, a great one you can take from the comfort of your home is Milkology!
If you're breastfeeding, you'll need a breast pump. Good news, though, you can have your insurance cover it. Let Aeroflow do all the work on researching what your health insurance covers and ordering it for you, including replacement parts. See my post on how that works. Don't forget to gather supplies for your pumping bag before your return.
And if you're struggling with breastfeeding like I did, maybe some advice from a lactation specialist is in order. Check out these wonderful video courses from Lactation Link.
And when we need to be doing things around the house, you know, because we wear all the hats, babywearing is an excellent solution. I love my Ergobaby carrier and I have also shared all the other babywearing methods I have tried.
Time Management, Productivity, Tips to be Organized for Working Moms
Wearing many hats means we have a lot to remember. Being organized is key. I like to use Google Calendar to write down all the important events, work meetings (so I can remember when I'm home that they're coming up), and any of my to-do tasks so that I get reminders on my phone. I can access Google Calendar anywhere, at work, at home, on mobile, so it is very convenient for me.
You can keep your to-do list and brain dump on hand-written sheets, like a spiral notebook. You might want to use my lovely notebook journal I have on my Zazzle store.
A command center is a great way to stay organized and keep all the family events aligned. Check out these amazing command centers from 1THRIVE. This command center tops my list for best gifts for busy working moms.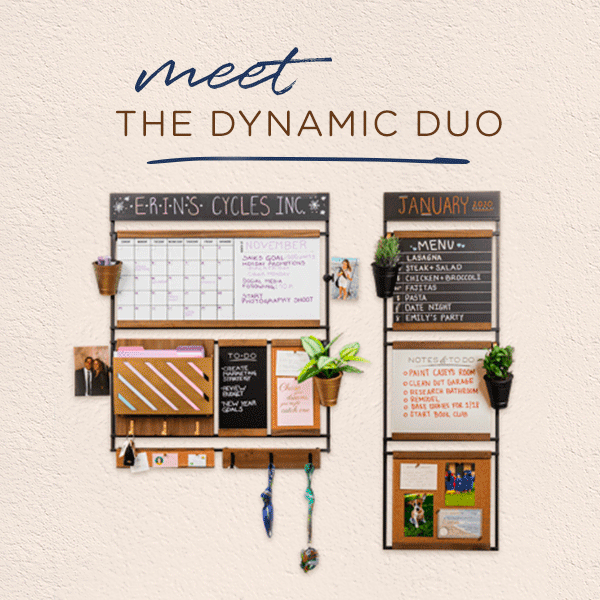 I've seen a lot of people getting into planners and bullet journals recently. To me, that's something you have to carry around with you to be useful and doesn't quite fit in your pocket like a phone does. But, they do look pretty, and if you're super visual can be extremely helpful in the chaos. I'm still thinking about starting using a planner next year. This lovely Panda Planner that focuses on gratitude and goals has my attention.

See on Amazon
Here are two awesome workshop courses to help you perfect your morning and evening routines.
Apps are great for time management as well. I use Google calendar and other Google apps to do EVERYTHING. Other productivity apps that are helpful are: Trello, Evernote, Asana, Dropbox, Todoist, Pocket, Workflowy.
Don't forget to manage your budget! You can grab a budget printable to help you get started juggling all those new baby and working mom costs. I also have an annual budget workbook you can snag to help you plan all your finances.

Traveling or On-the-Go Moms
If you travel for work, I have some great resources for you.
Traveling or being on-the-go with your child's activities can mean limited access to the internet. But if you're always on call, having a portable wifi hotspot is such an important and valuable tool to have. Check out DuoTurbo by GlocalMe.
Dual modem will allow you to have one modem in operation while the other is always on standby to provide backup. This robust function allows WiFi continuity with seamless 4G failover. Together with CloudSIM technology, supporting pay-as-you-go, multiple network best connection and roaming free services, DuoTurbo reduces the risk of dropped connections and gives you the comfort of having that added security at home or on the go.

A fabulous travel tote is a must for working moms. You need to be able to store your laptop, the essentials, maybe a change of shoes? We recommend the Ella Tote by MinkeeBlue, a large travel/work bag made of nylon and vegan leather.
For Your Commute to Work
If your commute is anything like mine, you're probably super stressed by the time you even arrive at work in the morning. I have been listening to Audiobooks and they have really saved my sanity in Houston traffic. I love Audible and have a subscription so I can get new books each month (the credits usually cost less than the books would, but if the audiobooks are on sale, I obviously don't waste a credit.) I also have a subscription to Audiobooks, which is kind of like Netflix for audiobooks! Yes, I subscribe to both. There can never be too many audiobooks!
If you're lucky enough to not have to drive but take public transit instead, you can read an actual book or an ebook. Fill your eReader with some free e-books with the help of BookBub.
Find your favorite books for working moms and let your stress go.

Working Mom's Comfort in the Office
A cushion from Cushion Lab! I love my desk chair cushion.
Try this Back Relief Lumbar Pillow.

Save 10% sitewide with code COMFORT10.
Child Care Needs for Working Moms
Check out my roundup of all tips on how to find childcare. You'll see tips on nannies, daycare searches, and more.
If your child is in daycare, you want to make sure his/her belongings don't get mixed up with someone else's. Especially important for bottles! Add labels to all the important items.
Get Custom Daycare or School Labels Pack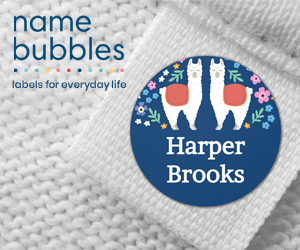 If you are hiring a babysitter or a nanny, I have a nanny interview questions download you can grab to help out with your hiring process. You also really need a nanny contract and I have something to help with that as well.
Join the Working Mom collective!
Join the Working Mom collective (email list) and get support and tools to help you thrive! Subscribers get access to my library of resources and printables, including this Nanny Interview Questions Checklist!

If you're struggling to afford childcare, check out these child care assistance hotlines.
Make Dinner Time Easier
I have some great roundups and tips on simplifying meal planning.
A programmable slow cooker is key! If you're working outside the home all day and don't have time to cook when you come home, let the slow cooker do it for you. But not all recipes can handle 10+ hours of cooking that you're at work or driving (more like 12 for me), so a programmable cooker allows you to set the desired cooking time, and then just keep it warm for you until you get home.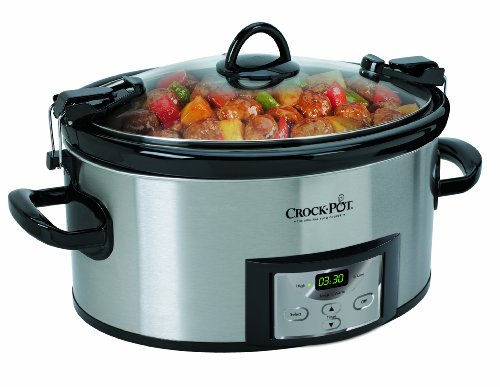 See on Amazon
An Instant Pot, because cooking a full meal quickly after getting home is another important thing for working moms. Total sanity saver. And I get it, mine sat in the box for 6+ months. You can learn how to use your instant pot here.

See on Amazon
Because shopping with a toddler is the biggest pain in the you-know-what ever, I prefer to have my groceries delivered, via the Shipt app. Seriously, though, I pick out my groceries from my local HEB, add them to the cart, and check out. Then my shopper superhero does the work and brings it to my house. Best. Thing. Ever. Sometimes I even get my list together and check out while I'm still at work, to have the groceries delivered when I get home. It's almost like having a wife! Check to see if Shipt is available in your area.
5 Days to Getting Real Food on the Table, FAST is a FREE 5-day challenge that teaches you the insider tricks to drastically reduce the time it takes to make a healthy meal, so you can get dinner on the table faster, night after night, no matter how busy you are.
This challenge for families who seriously struggle with the TIME aspect of real food. Do you say things like:
I don't have time to shop for real food.
Cooking from scratch takes too long (or too much time).
How do you make it all fit with a busy schedule?

Make freezer meals and just thaw and slow cook. Here are some great recipe ideas.

You can also teach your kids to cook, and have them help you in the kitchen!
Make Homemaking and Housekeeping Easier
Ok mamas, I'm not a good cleaner. I don't clean the house daily or anything. I don't have time for that. But what I do like, is technology that does it for me, in the absence of a house elf. That's why I love my robot vacuum! A must-have, mamas! These robot vacuums are absolute life changers that make great gifts for working moms!

Weekend Family Bonding
Grab these awesome activity books for toddlers and preschoolers and never run out of fun ideas you can do together! The DISCOVER + PLAY + ENGAGE + LEARN eBooks have a combined 20 weeks of activities. Fun ways to get kids moving, work on fine motor, do arts and craft projects and have fun as a family! Each weekly plan includes a supply list and activities broken down to know exactly what to do in a simple sentence or two.
** You can also try out her FREE 7-day activity challenge to get an idea of the fun and simple activities she suggests. These activities are not age-specific so may be altered as needed for the ages of kids.
Here's another amazing book with play-based learning for young sweet little kids. It is called The Undeniable Power of Play!
Working Mom Self Care and Sanity Time
Being a working mom is not an easy game – but this lovely book helps us focus our mindset and release the guilt to give ourselves permission to enjoy life.

See on Amazon
Sometimes, we need a break, right? Maybe a date night with the hubby that you barely get to spend one-on-one time with. We can find a sitter from Care or Sittercity and use some of these date night ideas!
Remember that a healthy mind and a healthy body are key as well. Here are some great tips for both:
What other awesome working mom tips and resources can you share with me?
Join the Working Mom List
Join the Working Mom collective and get support and tools to help you thrive! Subscribers get access to my library of resources and printables.