Congratulations! You're expecting or just had a new baby. You're exhausted, but so happy, right? There's so much to do, a lot of planning involved, and tons of supplies you need to collect.
New Moms certainly have a lot on our plates. It certainly helps to have access to freebies and great information. Check out this list of freebies for new moms and see if anything interests you.
Free Baby Stuff for Expecting and New Moms
I have compiled a list of free items, some free trials, some that may require paying shipping and handling (S&H), some that require participation to redeem, and some reduced-price items (I call them cheapies).
For any of these that require paying S&H or are on a trial basis, first evaluate whether you even need this item. If you do, snag it because this is a great opportunity. But if not, skip it. And for those free trials – remember to decide whether you wish to continue the service.
Free Resources for New Moms
Bump Start series
Start with this Bump Smart free email series!
This free email course will show you exactly how to prepare each week so you will accomplish everything before baby's big day. The email course includes:
Join the Bump Smart free course here.
Enfamil Family
Joining the Enfamil Family is a journey with helpful developmental milestone emails for your baby's first two years, plus a ton of freebies!
The freebies include the following:
-12.5 oz infant formula (newborn, up to 3 months old)
-12.4 oz infant formula (through 12 months old)
-4 single-serve infant formula packets
-1 feeding guide pamphlet
-2 coupons for $5 off any infant formula product
-1 coupon for 30% off + Free Shipping at Tiny Prints (great for birth announcements)
Similac Strong Moms
You can get a similar kit from Similac Strong Moms. I suggest both. Why? More goodies, try both types of formula, you never know what will work better for your baby, and you may not be able to breastfeed 100% (I had to supplement). Similac Strong Moms program includes personalized gifts and up to $329 in savings and benefits.
Pampers Rewards
Join Pampers Rewards and earn points on purchases for free gifts.
Create a Baby Registry
Target, Babies R Us and BuyBuy Baby all give you a gift bag when you create a registry. Creating a registry is free, and you get tons of free samples and coupons to use. I believe you have to do so in person, though.
Start a Target Baby Registry here!
Behavior Charts
You can also get these free Behavior Charts for various stages of development.
Baby Gear – Carsat Canopy, Seven Slings, Udder Covers, Breast Pads, Nursing Pillow, Baby Leggins, Belly Button Band
The items below are all free but require paying S&H. But the S&H is still cheaper than the item itself (if purchased from a physical store) so are still worth it.
Use the code PJBABY for any of these deals.
Free baby leggings – who needs pants when you can add leggings to a onesie?
Free Belly Button Band to help your pants fit longer – I loved this one! Just attach it to your pants buttons and done.

Free Product Samples
These sites will send you free samples of products used regularly:
Free Trials for New Moms
Amazon Prime
You can get a free month of Amazon Prime. Not only do you get discounts on diapers and other baby essentials, you also get 2-day shipping.  When you need something pretty quickly and won't be able to go to the store for a few days (really, maybe weeks) it helps to have it delivered right to your door!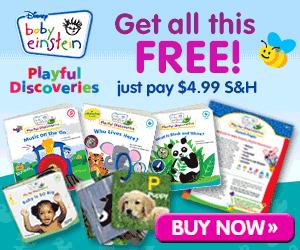 World Book Explorers
Get the first 1-2 books free from World Book Explorers series. Just pay $1 S&H. You can cancel at any time.
World Book New Explorers:
2 FREE Books from World Book New Explorers!
– The perfect mix of fun, facts, and fiction for kids
– Plus Free Digital Access to World Book Online
– Explore the big world with your little learner
2 FREE Books from World Book Junior Explorers!
– Plus Free Digital Access Online
– Perfect for children in grades 3 – 5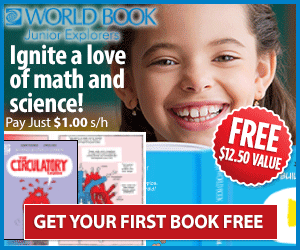 1 FREE Book from World Book Expert History Program!
– Explore history's greatest myths, mysteries, and secrets—spanning the globe
– Plus Free Digital Access Online
– Perfect for children in grades 6 – 8
Cheapies for New Moms
Cheap Books
Join Dr. Seuss to get 4 books for the price of 1. Then, receive 3 new books each month.
The first set is $4.99 + FREE Shipping.
– Create lasting memories with the same classic stories you loved as a child
-Wacky and wonderful characters will engage & entertain your child and you
-Control your membership online
-Risk-free. Cancel anytime
-No Purchase commitment!
-High-Quality, hardcover editions
-The convenience of home delivery for less than $5 per book!
You can also check out these baby books from Babsybooks. Use Promo Code for 5 FREE Baby Board Books!
Do you know about other freebies or cheapies? Us new moms should help each other out!