Congratulations! You're expecting or just had a new baby. You're exhausted but so happy, right? There's so much to do, a lot of planning involved, and tons of supplies you need to collect. You're looking for all the best new mom resources and free baby stuff. New Moms certainly have a lot on our plates. It certainly helps to have access to freebies and great information. That's why I have collected all these wonderful resources for new moms. I bet you're wondering – what free stuff can I get while pregnant? Check out this list of freebies for new moms and resources for first-time parents – see if anything interests you. Keep reading for your list of free baby stuff for expecting mothers 2022!
Free Stuff for New Moms
I have compiled a list of free baby samples items, some free trials, some that may require paying shipping and handling (S&H), some that require participation to redeem, and some reduced-price items (I call them cheapies).
Affiliate links are used in this post, earning me a referral at no additional cost to you. I receive payments for clicks, purchases, and/or registrations made through affiliate links in this post.
For any of these that require paying S&H or are on a trial basis, first evaluate whether you even need this item. If you do, snag it because this is a great opportunity. But if not, skip it. And for those free trials – remember to decide whether you wish to continue the service. All these lovely new parent resources and expecting mom stuff will help save you money on baby! Keep reading for these great ideas for Free Baby Stuff and Coupons for you!
Free Resources for New Moms
You'll love these resources for new mothers – so much helpful information provided by these brands as resources for new parents. Lots of great baby and free newborn stuff to be found here.
Enfamil Family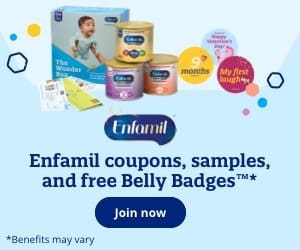 Joining the Enfamil Family is a journey with helpful developmental milestone emails for your baby's first two years, plus a ton of freebies! The freebies (up to $400 in free gifts) include the following: -Set of Belly Badges™ so you can share your baby's special moments and milestones -Sample infant formula -Expert developmental and nutrition tips tailored to your journey -Discount checks/coupons for more formula product
Similac Strong Moms
You can get a similar kit from Similac Strong Moms. I suggest both. Why? More goodies, try both types of formula, you never know what will work better for your baby, and you may not be able to breastfeed 100% (I had to supplement). Similac Strong Moms program includes personalized gifts and up to $329 in savings and benefits.
Huggies Rewards & Coupons
Register now with Huggies to get the latest Huggies news and offers, including a chance to Win FREE Diapers for a Year. If you're wondering how to get a Huggies free baby box, this is where!
Pampers Rewards
Join Pampers Rewards and earn points on purchases for free gifts.
Kellogg's Family Rewards
Sign up for Kellogg's Family Rewards and receive the latest and greatest benefits from Kellogg, like exclusive savings, great-tasting recipes, and special offers and promotions.
P&G Good Everyday Rewards
P&G Good Everyday Rewards: Sign up to Earn Big Rewards and Win Free Products.
Every time you earn rewards through P&G Good Everyday, P&G makes donations to charities that protect our planet.
Take quizzes, answer surveys or scan your receipts featuring P&G Products.
Collect points for each engagement and redeem them for rewards like gift cards and sweepstakes entries.
As you earn, we automatically make donations to the causes you care about at no cost to you.
Every sign up for P&G Good Everyday helps plant one tree.
P&G Good Everyday is a Rewards Program for your favorite brands, like Tide, Crest, Dawn Bounty, and 60 more. Earn up to $150 + in Rewards annually for Brands you already use and love. Enter for chances to win Free P&G Products. And, P&G Donates to Charity on your behalf. More participation = More Rewards and More Donations.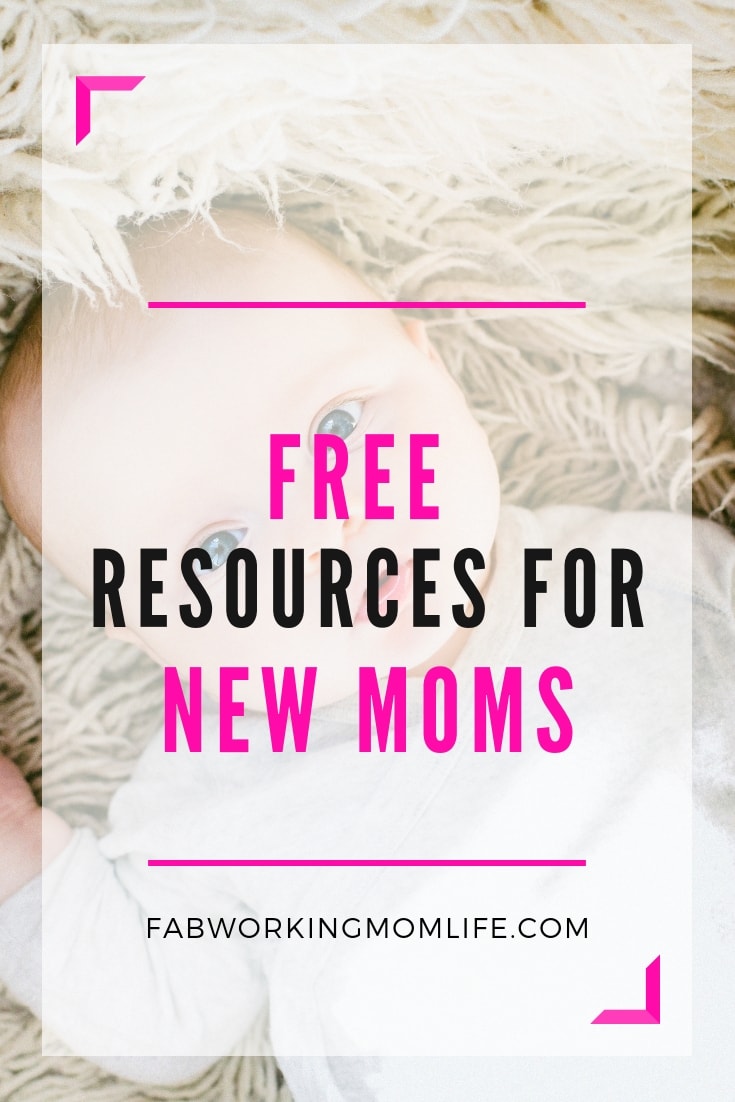 Create a Baby Registry
Amazon, Target, Babies R Us, and BuyBuy Baby all give you a gift bag when you create a registry. Creating a registry is free, and you get tons of free samples and coupons to use. I believe you have to do so in person, though. Babylist Registry is the best, universal gift registry for expecting parents. They offer unbiased advice to help parents make decisions with confidence. Create a Babylist registry today to be eligible for a free baby box full of goodies for you and baby! Start a Target Baby Registry here! Create an Amazon Baby Registry and get the welcome box.
FREE Amazon Baby Box Samples Free Goody Bag at BuyBuy BABY Stores Free Walmart Welcome Baby Registry Box
Behavior Charts
You can also get these free Behavior Charts for various stages of development. Here's more great free stuff for new moms! Did you know you can get all this free baby stuff by mail?
Baby Gear – Carseat Canopy, Seven Slings, Udder Covers, Breast Pads, Nursing Pillow, Baby Leggings, Belly Button Band
These items are also helpful if you want to help with baby stuff for new moms for a friend or relative. New parent freebies are always welcome at baby showers. The items below are all free but require paying S&H. But the S&H is still cheaper than the item itself (if purchased from a physical store), so they are still worth it. Use the code PJBABY for any of these deals.
Carseat Canopy
Free Carseat Canopy – useful especially to cover newborns in their car seats to keep the germs away.
Baby Carrier Sling
Free baby sling from Seven Slings #wearallthebabies
Nursing Cover
Free nursing cover from Udder Covers
Nursing Pads
Free nursing pads from Breast Pads – helps with leakiness, and also the cottony softness is soothing to sensitive nipples.
Nursing Pillow
Free nursing pillow. Soft and lightweight.
Baby Leggings
Free baby leggings – who needs pants when you can add leggings to a onesie?
Belly Band
Free Belly Button Band to help your pants fit longer – I loved this one! Just attach it to your pants buttons, and done.
Free pregnancy books for first time moms
Enjoy these books for new moms. Check to make sure the book is still free before downloading it!
Free Magazines
Both Parents and American Baby Magazine gives a year subscription for free for new parents. Get The FREE LEGO® Life Magazine! LEGO® Life Magazine is super-fun for kids 5-9 years old. It's packed with comics, activities, posters, and much more. All are delivered right to your door 4 times a year.
Free Children's Books
There are so many lovely places you can get free children's books! I'll list some below.
Here's a great free eBook for Spring crafts!
Free Product Samples
These sites will send you free samples of products used regularly. These include free baby bottle samples and more free baby stuff by mail!
Sample Hawk – Get FREE Samples Shipped to Your Door!
PinchMe – free samples by mail. We send you free samples. You tell us what you think. No catch, no credit card required!
Free Samples – newest free product samples
Your Baby Club – Free Goodies & Offers from top baby brands with Your Baby Club!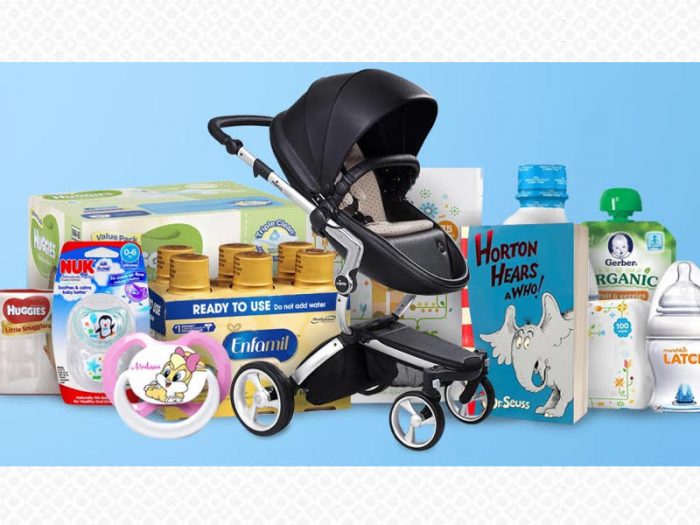 Free Breast Pump
Your insurance should cover your breast pump. You can use a service like Aeroflow to see which pumps are completely covered by your plan, and get it mailed to you directly.
Provide your insurance information to discover breast pump coverage.
Aeroflow verifies coverage and submits required paperwork.
Pick a Top of the Line Breast Pump.
---
---
Free Trials for New Moms
Amazon Prime
You can get a free month of Amazon Prime. Not only do you get discounts on diapers and other baby essentials, you also get 2-day shipping. When you need something pretty quickly and won't be able to go to the store for a few days (really, maybe weeks) it helps to have it delivered right to your door!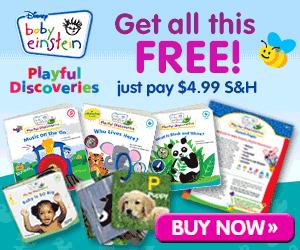 Kindle Unlimited
Kindle Unlimited
gives you a 30-day trial as well. You can read books about parenting and even find children's books for read-aloud time.
Audible
Try Audible Premium Plus and Get Up to Two Free Audiobooks.
ABCMouse
ABCMouse.com gives you a full online curriculum for children ages 2-8. It is perfect for preschool and kindergarten readiness. My son loves all the learning games and earning rewards. Try it FREE for 30 days! You can use an app or visit online.
Homer Learn and Grow
Homer is another wonderful educational app for children 2-8. Combine learning games with fun puzzles, and you've got a happy kid and some time for mom. Homer offers a 30-day trial and often runs promotions for a 45-day trial!
HOMER is rethinking learning at home and is an incredible resource to help any child catch up and regain critical skills
The HOMER Method is based in research, designed by experts, and has over 1,000 learning activities to help kids build skills across subjects – in addition to reading, there are also Math, creativity, and thinking skills.
Just 15 minutes a day has proven to increase reading scores by 74%
codeSpark
codeSpark is a learning app from the people who made Homer, this one focusing on coding education for kids. What a great way to enrich their minds while playing a game on their tablet! Go to their website and click redeem offer to get your 30-day trial!
World Book Explorers
Get the first 1-2 books free from World Book Explorers series. Just pay $1 S&H. You can cancel at any time. World Book New Explorers: 2 FREE Books from World Book New Explorers! – The perfect mix of fun, facts, and fiction for kids – Plus Free Digital Access to World Book Online – Explore the big world with your little learner World Book Junior Explorers: 2 FREE Books from World Book Junior Explorers! – Plus Free Digital Access Online – Perfect for children in grades 3 – 5 World Book Expert History: 1 FREE Book from World Book Expert History Program! – Explore history's greatest myths, mysteries, and secrets—spanning the globe – Plus Free Digital Access Online – Perfect for children in grades 6 – 8
Audiobooks.com
Get 3 Audiobooks free when you sign up with Audiobooks.com.
---
Cheapies and Coupons for New Moms
Care.com
Register for free at care.com to find your next babysitter or nanny. Use Promo Code: JOINCARE20
Care.com is the world's largest online destination for care.
Every caregiver completes an annual background check
Access to references and reviews from other families.
Easy to use – Get started with 3 easy steps:

1.Create a free profile
2. Browse local caregivers
3. Post a job and connect with local caregivers
Cheap Books
Join Dr. Seuss to get 4 books for the price of 1. Then, receive 3 new books each month. The first set is $4.99 + FREE Shipping. – Create lasting memories with the same classic stories you loved as a child -Wacky and wonderful characters will engage & entertain your child and you -Control your membership online -Risk-free. Cancel anytime -No Purchase commitment! -High-Quality, hardcover editions -The convenience of home delivery for less than $5 per book!
Join Baby Einstein Playful Discoveries today and receive a welcome package that includes 3 board books, 1 plush book, a set of discovery cards with ring, and a parent guide all for $5.95. Today we'll send your Welcome Package. Then, about every 3 weeks (up to 17 times a year) we'll select a new set of books to send you for just $15.95 plus applicable shipping and handling. You will also receive up to 4 more seasonal packages a year which include jumbo-sized Baby Einstein books and related items like a calendar. Those special packages will cost between $15 and $25 each plus applicable shipping and handling. We'll always send you an email notice before shipping any packages and you can always cancel a shipment by simply going into your online account or contacting us within 10 days of your receipt of the email.
Sign up and receive a Trial of Hooked on Phonics for $1. Hooked on Phonics uses a proven, simple, and fun method to teach critical reading skills. Developed by leading educators, each session takes just 20 minutes or less. Here's What You'll Get Monthly:
Unlimited access to the Learn to Read app
Workbooks that direct you through each step of the program
2 or 3 books specifically written to reinforce the lessons learned
Discussion questions about each book designed to strengthen reading comprehension
Celebration stickers to reward reading milestones
Tips & ideas on how to extend the learning at home and on the go
Cheap Movies
Join the Disney Movie Club and get 4 Disney Movies for $1. Get Started With 4 Movies For $1.99 Each And Start Building Your Disney Dream Collection. About every 4 weeks we'll notify you of the new Featured Title. If you want the Featured Title, do nothing – it will be sent to you automatically. If you want a different movie or nothing at all, simply let us know within 10 days. Cancel Anytime After Buying Any 4 Movies At Regular Price within 2 years.
Here are some other baby-related deals for you!
Peteme Baby Monitor ONLY $25.49 (Reg. $70) Google Play – Free Movies & TV Episodes
I hope you've enjoyed this collection of best websites for free baby samples USA for expecting moms! Do you know about other freebies or cheapies? Share in the comments! We new moms should help each other out!
---
Giveaway
Welcome To The ultimate busy baby bundle Giveaway!
This giveaway is part of our Fall Gift Guide. Stop by to see all the great giveaways and products!
Win the Ultimate Busy Baby Bundle valued at $106 and keep your little one's things off the ground! Enter now for your chance to be the lucky winner.
Giveaway Details
Prize
Hosts
Co-Hosts
Deliciously Savvy & Versatileer
A Rain of Thought, Deliciously Savvy, Giveaway Gator, Golden Goose Giveaways, Home Jobs By Mom, MarksvilleandMe, My Silly Little Gang, Pink Ninja Blog, Tales From A Southern Mom, The Stuff of Success, This Frugal Family, The Frugal Grandmom, Versatileer
Sponsors
WEBSITE ~ YOUTUBE ~ FACEBOOK ~ TWITTER ~ PINTEREST ~ INSTAGRAM ~ AMAZON
Good Luck! Enter Below
For a chance to win a Busy Baby bundle, US residents aged 18 and over can enter the competition from 9/19 – 10/31 2023. Three lucky entrants will be chosen! No purchase is necessary. Void where prohibited. This giveaway is not endorsed, affiliated, or associated with Facebook, Twitter, or any other social media networking site. The chosen winner has only 48 hours to act on the notification email before their opportunity expires and a new winner is selected. Don't miss out! Once the lucky winners are chosen and verified, we'll post their names on our giveaway form for all to see! The sponsor will be responsible for sending the winners their prizes.
Are you a blogger wanting to gain exposure? If so, click here and get your link added at no cost to one of our giveaways. Just share the giveaway post with your followers and report back after doing so!
---
Are you a company or brand wanting to partner with Home Jobs By Mom? If so, feel free to reach out – I'm here and ready to answer any questions. Plus, if you want the inside scoop on new giveaways and blogger opps, just click here! Don't miss out on all these amazing opportunities – join me now.
Thank you so much for visiting today!
Grab your Hospital Packing List!
Join the email list and we will send you this hospital packing checklist right away!