Mother's Day does not usually mean a day off for mom, but it should! At least we should be allowed to sleep in and wake up to a delicious breakfast that we didn't have to prepare, am I right?
If you're asking yourself "how can mom wake up to brunch already cooked?" then this roundup is for YOU!
Here are some great recipes for overnight breakfasts that you can prep the night before and enjoy the next morning, well-rested.
Don't forget to text these to your husband 😉
You know you'll love these easy overnight breakfast and brunch recipes you can wake up to this Mother's day!
Slow Cooker Breakfast and Brunch Recipes
Some of these may require a programmable slow cooker since they don't last *all* night.
Slow Cooker Ham Rosemary Scalloped Potatoes from Hairs Out of Place – easy prep and cook on low all night long!
Image from Hairs Out of Place
Lovely make-ahead brunch recipe for Mother's day! Enjoy these Mother's day brunch ideas!
Slow Cooker Apple Cinnamon Oats recipe from Ann's Entitled Life because sometimes you just need some good Oatmeal in the morning, even on a holiday.
Here's another Slow Cooker Apple-Cinnamon Oats recipe from Kim Schob.
Slow Cooker Cheesy Breakfast Strata (cooks on low for 4 hours) from Living Sweet Moments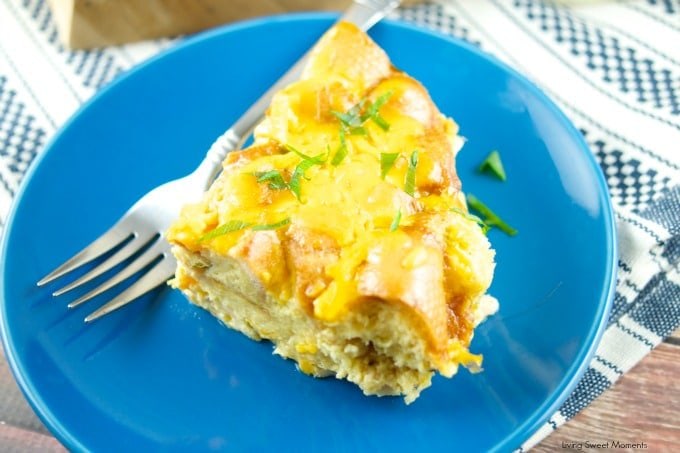 Image from Living Sweet Moments
Your easy answer to how to make mother's day breakfast in bed!
Crockpot Hashbrown Casserole from Chelsea's Messy Apron (cooks for 3 hours of slow cooking on high, not sure how much on low)
Slow Cooker Breakfast Casserole from 365 days of Crock-Pot (cook on high for 4 hours)
Here's another Slow cooker breakfast Casserole from Cindy Shopper (cook on low for 4 hours, or it says to warm for 8)
Bacon, Egg, and Hash Brown Casserole from Sabrina Company (5 hours on low) but woo all the goodness of breakfast in this one!
Slow cooker Breakfast Tater Tot Casserole from Slow Cooker Gourmet (cooks on low for 5 hours)
Overnight Desserts
You can't forget the dessert for Mother's day brunch you didn't have to wake up to cook!
Sugar-Free Coconut Cream Pie – from Low Carb Yum prep and let sit overnight in the fridge! That's how I like to "cook" as you'll see below.
Slow Cooker Apple Crisp from This Old Gal (cooks on low for 4 hours).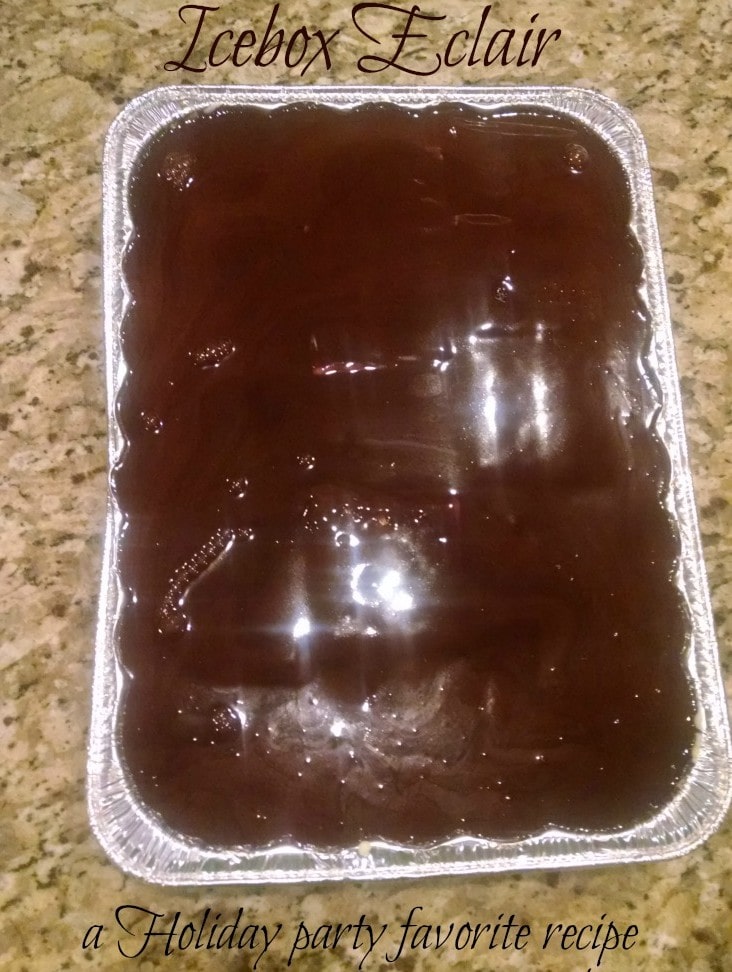 Icebox Eclair Dessert – easy prep and let it sit overnight to become soft and delicious (this one's from me).
Overnight Breakfast Bakes (Morning Cooking required)
(i.e., maybe Daddy can bak it and let Mama sleep in, so you wake up to breakfast this Mother's day)
Here's your wake-up breakfast casserole!
Overnight Cinnamon Rolls from Walking on Sunshine Recipes Prepped the night before and rise overnight in the fridge but need to bake the next morning for 30 min
Overnight French Toast Casserole from Trial and Eater soak up in the fridge overnight but need to bake for 30 min the next morning
Overnight Breakfast Bake from Caroline's Cooking evening prep and bake in the morning for 45 minutes
Image from Caroline's Cooking
Because Mother's Day is all about breakfast brunch! Enjoy this Overnight breakfast bake!
Baked Banana French Toast from Caroline's Cooking bake for 20 minutes in the morning
Breakfast Sausage Casserole from Coupon Cravings requires 45 minutes of baking in the morning
Overnight Caramel Cinnamon Rolls from Coupon Cravings – just sits and waits in the oven overnight until you go ahead and cook for 20 minutes -fab!
Egg and Potato Breakfast Casserole from Centsable Momma requires baking for 45 minutes to an hour
Farmers Market Overnight Breakfast Egg Casserole from Two Healthy Kitchens requires an hour of cooking in the morning
Find your answer to waking up to breakfast or brunch this mother's day with these amazing overnight breakfast bakes or slow cooker breakfasts!
---
Check out the posts in this awesome Mother's Day Brunch hop:
Instant Pot Cheesecake Roundup Sincerely Onyi
Easy Overnight Breakfast and Brunch Recipes you can Wake Up to this Mother's Day Fab Working Mom Life (you are here)
Easy Mother's Day Breakfast Ideas Kai Hernandez
Best. Mimosas. Ever. 3 Recipes for Mother's Day Brunch We're the Joneses
How to create the perfect breakfast in bed Ma of All Trades
An Easy and Delightful Instant Pot Breakfast Fit for a Queen Our Family Code
---
Join the Working Mom List
Join the Working Mom collective and get support and tools to help you thrive! Subscribers get access to my library of resources and printables.