Inside: why is the second child more rebellious and what to do about it.

Second-born children have earned a lot of ill-fame for showing bad behaviors, being disobedient, rebellious, and mischievous. Well, multiple studies have proven the same fact. Not just that, psychologists have started searching for reasons about what developmental differences occur that make a second-born child develop some different behavioral patterns.
A study showed that second-born boys are twenty to forty percent more likely to show behavioral issues than other siblings. This article is about what specific problematic behaviors are typically shown by second-born kids, why they occur, and how you can have better control over them using a FamilyTime parental control app.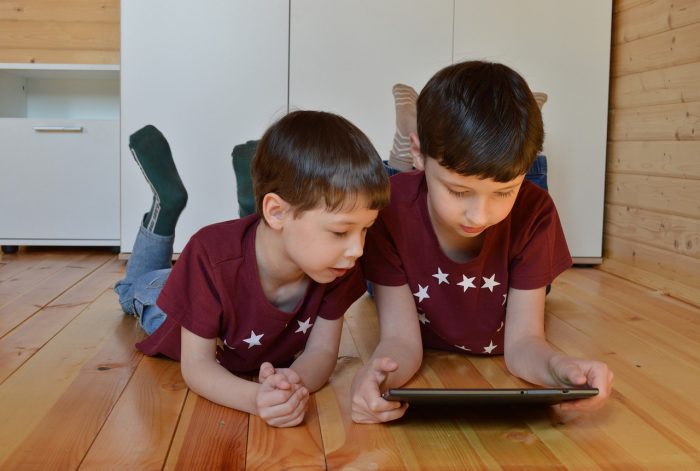 Less Parental Attention
One of the obvious reasons is that parents, without knowing, pay less attention to the second-born child. You must have never done it, right? That's why we said, unknowingly. You are not very conscious but this happens. There are multiple reasons for it.
First, parents are very excited about their firstborn and that child carries the limelight that continues to shine through their personality. When it comes to second-born kids, the story is a bit different. Their elder sibling is already in a position of role model for them. And, when parents appreciate their older sibling's traits, the other child automatically gets less direct attention.
Always remember that things do not work rationally the way you think in parenting. The reality is how your child feels about a certain act. We already know toddlers are not rational.
Less Control on Activities
Where your second child may be getting less limelight and attention, remember you also become less careful about monitoring their activities. Generally, the elder child is more likely to come up to parents' expectations of behaving decently and getting good grades, etc. Second-born kids are relatively less prone to be a part of the restrictions that are supposed to shape their behaviors for good.
Moreover, when the first-born child is growing up, they have adults (parents, grandparents) as role models for them. They have a mature figure for guidance and learning. But, when it comes to second-born kids, they look up to their first-born siblings and imitate them. That older sibling is still a child. But still, they are the second-born child's role model and that brings us to our next problem i.e. the main influence on them is their elder sibling and not parents. So, parents may have less influence over their second-born kids.
Moreover, when you have two kids instead of one, you have more responsibilities and you have to put double the effort into controlling both kids. And deprived of direct attention and direct love, they build their own world and with little monitoring at an early age, their actions are automatically validated.
HOW CAN A PARENTAL CONTROL APP HELP?
Concluding the above text, it is the game of direct attention, love, and supervision. A parental control app can help to a great extent to maintain that relationship with your kids. For instance, its features like internet controls, web filters, time schedules, Family locator, panic alert, pick-up alert, and safe drive, etc. allow you to virtually be with them. It also allows you to customize the settings thus, giving you quite a personalized parenting experience. You can use its features to control their activities and to stop other digital influences from affecting them.
FamilyTime parental control app allows you to observe your child's activities without having to be next to them. From knowing what they are doing on the internet or how many hours they spend on using apps, everything is just possible with this app.
Check out its website for all these details. Also, you can download it from the App Store or Play Store for free now.
Join the Working Mom List
Join the Working Mom collective and get support and tools to help you thrive! Subscribers get access to my library of resources and printables.