Motherhood turns your world upside-down even when it makes everything feel right. Yes, creating life completely upends your life. Everything changes seemingly overnight, and that change is as amazing and beautiful as it is overwhelming. Do you know how to not lose yourself in motherhood? In this post we'll talk about losing yourself and finding yourself again after motherhood changes your world. We'll go over what to do when you're losing yourself as a mom.

Rediscovering yourself after motherhood is a journey. It was a long journey to become a mother, just like every day with a growing child is a journey. Returning to work after having a child is a massive shift and it takes time to adjust, to find your equilibrium, and find your joy again.
You have endless to-do lists, your mental load is massive, and sometimes you can barely catch your breath. Can you relate?
You know exactly what you do for others – for your family, for work, for your home. How often do you do something for yourself? How often do you recharge? We've all heard the "you can't pour from an empty cup" quote – it's all over the internet these days. But as cliché as it is, the quote rings true.
Finding yourself in motherhood when you're lost
Why do moms lose their identity?
Losing your identity in motherhood is a common ailment. Finding yourself after motherhood is something many women find they struggle with, and even more so as working moms. Many of us find we are in survival mode, barely keeping all the balls in the air, and often putting ourselves last. Yes, moms, we put ourselves last.
This is where moms lose their identity. Moms are caregivers and that is an outward focus by design. We take care of boo-boos and dirty diapers and feeding. And it doesn't stop with babies. Moms tend to be the default parent – even working moms! Daycares and schools always call the mom first if something happens.
This is no different at home! Kids always call for mommy first. My son only wants mommy to help him brush teeth or get dressed. Why? Daddy is plenty capable of helping with those tasks, but I am constantly being summoned. Even if your spouse and you have a fair division of household duties, there is still so much that moms keep in our minds and carry in our mental load.
Listen up – this is why it is so important to remember yourself, mama! You're so important and you do so much for everyone. Please remember to do something for yourself, too.
How do I take care of myself as a mother?
One tip to finding yourself again after motherhood is to go back to an activity you love. This would be an activity that fills you up. That is good for your soul. We each have something like that, right? Something you enjoyed before you were pregnant. Something that is only you, not a family thing, not a kid's activity, but YOU. For me, that's reading and going to book clubs. I used to love doing that in my former life, and I recently joined a new book club to get back into that happy place for me.
A wonderful way to take care of yourself as a mom is to find your village! Connect with other moms for solidarity and support. There are so many groups, virtual and in-person, that help us find our village and build that community with fellow moms. I am in some amazing Facebook groups that you might like to check out. Join some local groups, using apps like Peanut or search Facebook or Meetup.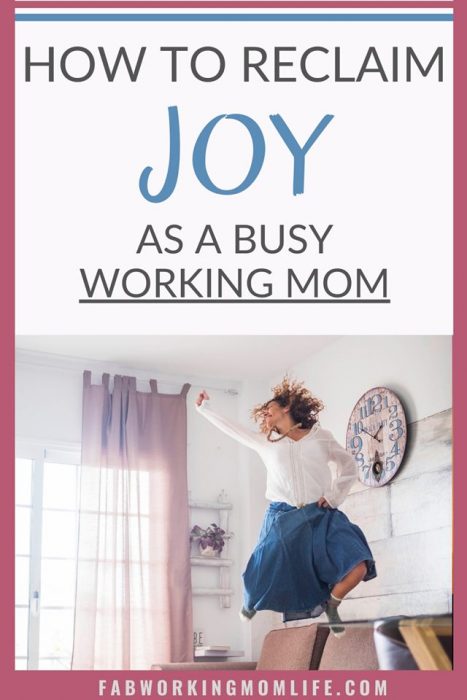 Find margins in your schedule to focus on you, mama. Practice mindfulness in tiny moments of time. Focus on your breath, your surroundings. Let your mind have a break and recharge. That helps bring you back to your center and destress.
My favorite quick win tip is to learn to say no to tasks that you don't enjoy and take up too much of your time. There is so much power in outsourcing. Grocery delivery or pick-up is a game-changer and takes so much off my plate.
I am a fan of systems to streamline tasks. Amazon Prime is also a huge help, especially with being able to subscribe to shipments. I also like to automate things like bills. Anything that takes things off my task list, reduces my mental load and gives me back some of my time. See more about how I streamline my busy life!
Routines are a huge help because they keep us from having to remember every little thing. If something is a habit, you don't have to think about it. That gives room in your head for more meaningful things. All busy working moms should have an evening routine and a morning routine.
How do I not lose myself in motherhood?
"Do you even love yourself?" That's something my own mom asked me once. Such a powerful statement but often so on point. As moms, we pour love on everyone else, but do we love on ourselves? Typically not. Think about your priorities – make sure you're one of them. Make time for you, wherever you can. Find time even when you're doing regular tasks to show yourself love.
We as moms often struggle with working mom guilt quotes running through your mind, and the feeling that we have to do it all. Let it go – the guilt, the endless to-do list, the should-haves. I love the phrase "don't should all over yourself" – it's so meaningful. No, we should not do it all. We can't do everything and be everywhere. Remembering to manage our expectations (and expectations of those around us) is important because while we are superheroes, we are not superhuman. Remember, working moms really can have it all, if you know how to define "it all" that fits your lifestyle!
What season of motherhood are you in? Yes, the feeling of getting lost can certainly feel greater in periods of transition. In the new mom season, everything is fresh and exciting but that leads to new stress. Your feelings, the resources that help, and your needs will change for each season. Understand your season of motherhood, and seek what will help you now.
Check-in with yourself. Daily if you can. Weekly is good too. Check-in with your goals, your passions. Give yourself permission to pursue them.
But mamas, most importantly – focus on joy. Find your joy in happy moments, in busy times, and times of stress. Focusing on your happiness and finding joy, finding bliss, will recharge you.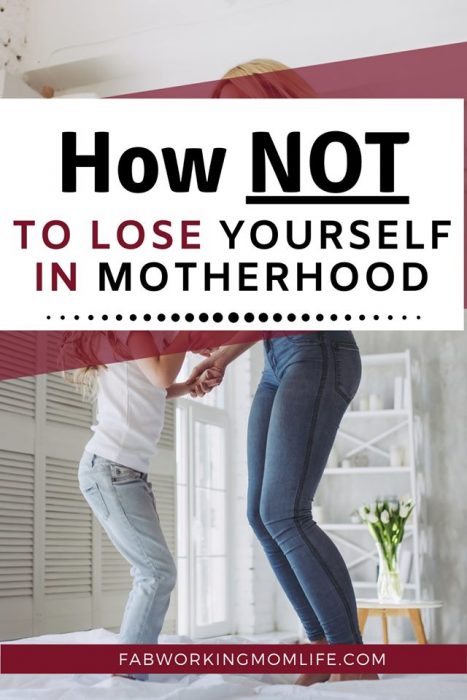 Mom affirmations – positive affirmations for working moms
Sometimes motherhood is overwhelming. Scratch that. It's pretty much always overwhelming. But what really helps is a mindset shift. Grab these affirmations for working moms to help you find the positive and chase your bliss.
Grab your Affirmations Now!
Join the email list and we will send you these affirmations for working moms right away!
---
Grab your Affirmations Now!
Join the email list and we will send you these affirmations for working moms right away!