If feeding toddlers wasn't hard enough, now we have to come up with food to send with them to daycare? What do you send for daycare lunch for toddlers? Look I get it, feeding toddlers is hard! Toddlers are picky eaters and sometimes they outright refuse to eat!
Sending food to school or daycare is a challenge because you have to consider food allergies, and many schools are nut-free environments. I don't know about you, but my son at age 2 would only eat peanut butter crackers. So, sending food to daycare with him was not something I wanted to deal with.
Thankfully, our center had food brought in specifically for their kids. And peer pressure convinced my kid to eat what everyone else was eating. And when we moved, I picked a pre-school with a similar program (actually they had a chef preparing kid-friendly, healthy, and allergy-safe meals). But if you have a daycare center that does not have a special food program or choose to bring your food from home, here is a collection of kid lunch box ideas for school.
What should I pack for toddler lunch at daycare?
One important note to remember about daycare is things can get mixed up between the kids. So it helps to have labels on everything! Just like you would write your child's name on your diaper bag, changes of clothes, bottles, etc., lunch boxes need to have labels too.
Our pick: School Label Packs from NameBubbles.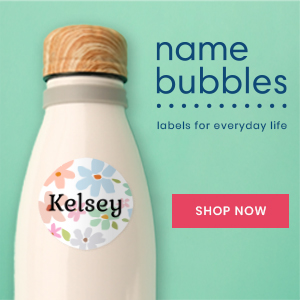 Packable lunch ideas for toddlers
When packing portable toddler lunches, the food should be such that it can be eaten cold. There will not likely be a way to warm up all the individual food items for the kids, and since you'll be dropping off your child hours before lunchtime, any prepared food will be room temperature. So it is good to consider foods that taste good at room temperature and are easy for little hands. Planning cold toddler lunches for daycare and easy kid cold lunches for school, it is also necessary to consider kids' lunch ideas for picky eaters.
Some of the best toddler lunches are set up in a bento box style, to allow for a variety of foods. Toddlers love colors and the more colorful the plate, the healthier. "Eat the rainbow" is a great reminder on how to eat healthy, and it appeases toddlers with a fun visual lunch.
Bento Boxes for Packing Toddler Lunch
Start with a fun bento box (or get several to meal prep once for the entire week ahead).
Our pick:
Bentgo Kids Childrens Lunch Box – Bento-Styled Lunch Solution Offers Durable, Leak-Proof, On-the-Go Meal and Snack Packing
Easy toddler lunch ideas
Here is a huge list of fun ideas for toddler lunches to take to daycare. Mix and match and make a great bento meal collection with these ideas.
Each meal should have the main course which is usually a starch and a protein, fruits, veggies, a drink – milk usually, and a snack if you like.
Check out these great resources:
USDA – Healthy Eating for Preschoolers – this chart includes food group checklists and how much of your plate should be from each category.
USDA – Child and Adult Care Food Program – Meal Pattern (as of Oct 1, 2017) – contains the final rule, and best practices summaries/charts
CACFP – Meal Pattern Cards – a great resource for healthy food amounts by age

Main Meal Ideas
Tortilla wraps/roll-ups/pinwheels with something inside (just cheese, cheese & deli meat, veggies)
Mac and Cheese
Pasta salad spiral pasta with dressing
Cucumber Sandwiches
Tortellini
Bagel with jelly
Turkey and cheese sandwiches
Tea sandwiches
Fruit Sides Ideas
Always chop fruit into small bite-size pieces to avoid any choking risks. You can also cut fruit into fun shapes using these cookie cutters.
Bananas
Grapes (halved)
Strawberries
Blueberries
Raspberries
Watermelon
Apples
Melon/Cantaloupe
Oranges/Clementines
Nectarines
Vegetable Sides Ideas
You can likewise use fun Vegetable Cutter Shapes Set Mini Sizes Cookie Cutters Set Fruit Cookie Pastry Stamps Mold to cut up veggies to send with lunch to daycare or school.
Cucumbers
Baby Carrots
Cherry tomatoes
Avocado slices
Peas
Zucchini slices
Green beans
Protein Sides Ideas
Cheese sticks sliced
Sliced cheeses cut into shapes (ie cheddar, provolone)
Shredded cheese
Chicken nuggets
Turkey/Ham lunch meat rolled up or slices
Hard-boiled eggs
Yogurt tube
Hummus
Sausage links/slices
Carbs/Starch Sides Ideas
Toddlers love carbs, bread is always a favorite, right? So here are some ideas for the carb pocket of your bento box. Choose whole grains whenever possible for ultimate nutrition.
Cooked pasta
Crackers (Graham, Wheat Thins, Goldfish, Animal)
Pretzels
Granola bar (if nut-free)
Bagel
Cheerios
Muffin
Toast
Pita bread
Some fun Toddler Daycare or School Lunches from fellow bloggers
Over to you – what are you putting in your kids' daycare lunches?
You may also like:
Join the Working Mom List
Join the Working Mom collective and get support and tools to help you thrive! Subscribers get access to my library of resources and printables.