The Attention Deficit Disorder Association states that approximately 8 million or 4.4% of the adult U.S. population are diagnosed with ADHD. Additionally, there are four times as many adults diagnosed with ADHD compared to children diagnosed with ADHD in the United States. Many scientists still believe that most adult ADHD cases go unrecognized, and these patients often suffer the symptoms and disastrous effects of this condition without identifying the source.
Although ADHD is more prevalent in young boys, recent reports show an unprecedented surge in ADHD diagnoses among young girls and adult women, especially working moms. Approximately 45 % of women diagnosed with ADHD are at a higher risk of having other psychiatric disorders, like anxiety and depression, compared to adult women without ADHD. So, let us look at the symptoms of ADHD among adults and tips on handling adult ADHD in adult mothers. Are you an ADHD mom?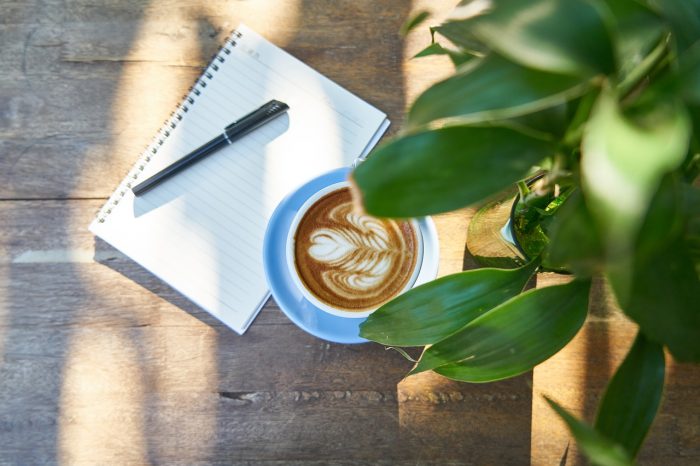 Symptoms of adult ADHD
Symptoms of ADHD often begin during early childhood and proceed into adulthood. The National Institute of Mental Health provides that many symptoms of ADHD can be easily mistaken for disciplinary, academic, or emotional issues early on. Thus, it is advisable to consult at least two qualified ADHD specialists to ascertain the source of the symptoms you are experiencing.
Some traditional symptoms of ADHD include:
Inability to multitask effectively
Low frustration tolerance
Restlessness or excessive activity
Difficulty in focusing and completing tasks
Struggles with relationships
Easily get bored
Disorganization
Impulsiveness
If you're a mother with ADHD, have you experienced these symptoms?
Top Tips to handle Adult ADHD for working moms
Regardless of whether you are a stay-at-home mom or working mom, being a mom, in general, is a difficult job. It is even a more challenging job for working moms who are struggling with ADHD or ADD. Not only do moms with ADHD have to struggle with juggling numerous responsibilities, including house managerial role, citizen, and an employee, but they also have to manage their ADHD symptoms and care for their children and family. Let us discuss some practical methods on how to tackle adult ADHD among working moms.
Prioritize self-care and improve your self-image
As moms, it is normal for us to take care of everyone else at the expense of our wants and needs. If you are struggling with ADHD, it is vital to set time aside for yourself to avoid neglecting your needs. Being a mom is exhausting, overwhelming, and isolating, so make sure that you take some time off from the kids and your partner. Find an activity that relaxes you or brings you joy and calms your mind or, designate some time to socialize, rest, or reflect on your life.
As a working mom with ADHD, neglecting your needs could negatively impact your condition and mental health. You could start by setting time aside within your daily routine, possibly during mealtime or exercising. Likewise, being gentle with yourself and developing a positive self-concept are other ways of taking care of yourself.
Establish a daily schedule
Before starting your day, taking time to write down all the tasks you need to complete goes a long way in ensuring your efficiency. Proceed to prioritize the tasks and begin with the most important ones. If the task at hand is relatively large and intimidating, attempt to break it down into simpler and smaller tasks. For instance, instead of setting two hours aside to complete a specific task, you would instead break it down into 25-minute projects in your schedule.
Despite being challenging to correctly estimate the time taken to complete any task, try blocking off a little more time than necessary to cater to unforeseen delays. Additionally, set your schedule in a visible location and remember to check off completed tasks. Crossing out completed tasks aids in creating a feeling of accomplishment and makes a list less daunting. Also, be sure to make your schedule as simple as possible. There is no need to add more tasks in the middle of the day as it is likely to frustrate you more.
Seek help
At times, all the schedules and organizing in the world do not seem to make any difference when raising kids. No one is a super mom, and from time to time, all moms need help, especially moms diagnosed with ADHD. Hire a babysitter to watch the kids now and then as you focus on completing tasks or even as you take some time off and get your nails done. Schedule a tutor to come in and help the kids with homework that seems challenging.
Likewise, suppose you are struggling with relationships, social skills, or self-esteem. In that case, you can talk to your doctor, hire a life coach, organizational specialist, or enroll in a support or counseling group meeting in your area. You are likely to find that speaking on these issues to someone who gets it goes a long way in managing your condition. If not, you could also engage a loyal friend or family member to either assist in taking care of the kids or offering a listening ear.
Conclusion
It is crucial to understand that ADHD is likely to affect family life if not managed well. Mothers with ADHD should work on building a household that can accommodate them by establishing boundaries for their spouses, children, and employers. An ADHD-friendly home is easy to clean and maintain without compromising the comfort of everyone in the household.
Furthermore, creating and sticking to a routine is a powerful way to handle the most common symptoms of ADHD. Not only does it get rid of feelings of being overwhelmed, anxiety, and frustration, following a well-organized schedule also helps with enforcing boundaries and getting control of impulsiveness. However, it is vital to note that routines are a constant work of progress. As you continue to discover what works best for you and your family and experience life changes, you will also need to alter your routine.
Author Bio
Sara Anderson of The Ezcare Clinic, a medical clinic that provides world-class healthcare services. Sara has been associated with the healthcare industry for over five years and specializes in medical content.
Join the Working Mom List
Join the Working Mom collective and get support and tools to help you thrive! Subscribers get access to my library of resources and printables.