Inside: Tips for Battling Momnesia, or Mommy Brain. How to overcome forgetfulness and stay on top of your tasks. Read tips for dealing with the mental load of motherhood and mom brain fog from a group of moms.
Sorry, my mommy brain fog made me forget.
I'm sure you have heard this phrase too much already, but the struggle is real. The reality is that sometimes we have too much on our minds. But how do we deal with the mental load of motherhood?
Motherhood is a full-time job, and then some. In addition to the physical demands of caring for a young child, mothers also shoulder the majority of the mental load when it comes to running a household. From keeping track of doctor's appointments and school schedules to planning meals and managing finances, moms are constantly juggling multiple balls in the air. And while fathers are certainly more involved in parenting than they were a generation ago, studies show that mothers still bear the brunt of the mental load.
Are you suffering from momnesia?
What is mommy brain and mom fog? What is mental load?
Sometimes, our brains really do get full of everything that we have to do – everything that includes keeping ourselves and our tiny humans healthy, plus run the household, plus perform well at work, plus anything else that ends up on our plates. This causes forgetfulness, absentmindedness, and general brain fog. It also causes overwhelm in motherhood.
Moms really do win the "full plate award" and it is no wonder that things sometimes slip through the cracks.
Can you relate?
I call it "momnesia" because I dislike the term "mommy brain" – overused, am I right?
You may have heard this condition referred to as "postpartum forgetfulness." It is also called "pregnancy brain" since the overwhelming number of things in our brain starts before the baby is even born.
It can also be called mental load, which is literally the load on our mental capacities that moms take on. And it is an emotional load, a huge burden, on our minds and shoulders.
This can be incredibly overwhelming, leading to feelings of anxiety, stress, and even depression. It's no wonder that so many mothers feel like they're running on empty. If you're struggling to keep up with the demands of motherhood, know that you're not alone. Here are some tips for managing the mental load of motherhood.
How does a mom deal with the Mental Load of Motherhood?
What is a busy mom mind to do to combat momnesia? What does a new mom do to keep the mental load from burning her out?
Here are some tips to help you out!
1. Make a schedule and stick to it. Having a set routine will help you stay on top of everything.
2. Delegate tasks to other family members or hire help if necessary. You can't do it all by yourself!
3. Stay organized by keeping a household notebook or using a digital planner. This will help you keep track of appointments, activities, and to-do lists.
4. Take some time for yourself every day, even if it's just 10 minutes. Relax and recharge so you can be your best for your family.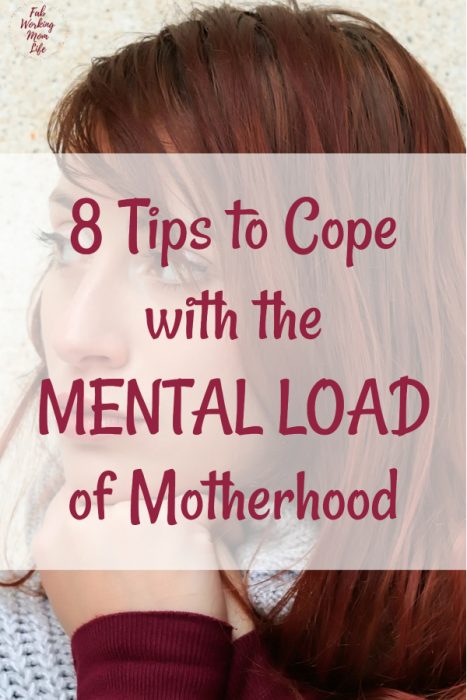 the mental load is burning woman out
Grab your Master Agenda now!
Join the tribe email list and we will send you this Master Agenda Workbook right away!

Write Everything Down to Battle Momnesia
The mental load of motherhood is a heavy burden to bear. It's a constant juggling act of managing the household, caring for the children, and working.
The best way to combat momnesia is to write down everything that needs to be done – a brain dump. Keep a running list of all your plans and specific tasks to help you remember to complete them. You might want to use my lovely notebook journal I have on my Zazzle store.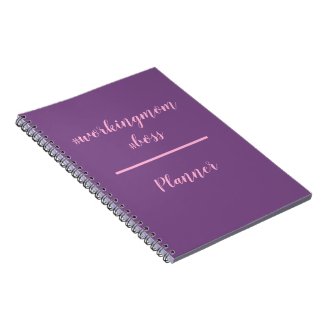 Workingmom Boss Hashtag Planner Notebook
Or get this mind dump planner!
Use To-Do lists save your memory and make a mental load checklist
When it comes to the mental load of motherhood, to-do lists can be a lifesaver. I love lists. To-do lists are great because everything is there, in one lovely spot. Then you just tick things off as you can.
Here are some tips for keeping your to-do list in check and your sanity intact. Start your morning by writing a to-do list. List out everything you think you need to do today, or even later this week.
Then write the "due date." Is it something that must happen today? Write that in bold, underline, star, whatever needs to happen to draw your eye to the task. Is the item an open-ended time frame but needs to happen soon? Make a note of that as well. And allow that item to get moved to a to do later list.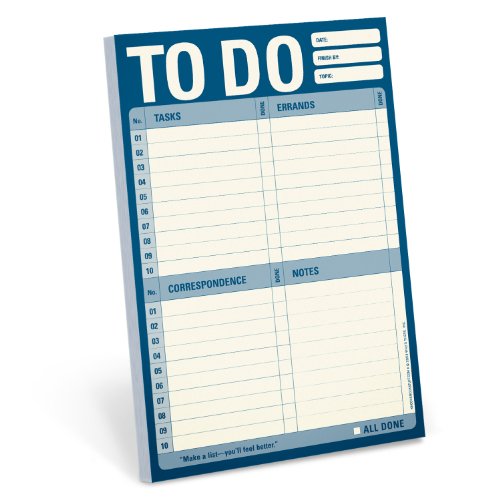 What happens when our to-do lists become overloaded and unmanageable? One way to keep your to-do list from becoming unmanageable is to break it down into smaller tasks. These smaller tasks become the action and each big task that migh span a week can have one action you can take each day.
Then, prioritize your list. What one thing needs to get done today? Is there anything that can be rescheduled, delegated, or even canceled?
Yes, it is acceptable to put things off that are not vital and will only add to time sucks and stress levels. We can't do everything, and if we try, we end up not doing anything. This might be more true at home than at work, but we have to draw the line somewhere, right?
Use Google Calendar to fight mom brain forgetfulness
I have Google calendar synced up with my mobile phone, making it easier for me to keep up with all the tasks. I schedule important events in my Google calendar (it's not just for vacations and doctor's appointments).
Do I need to bring diapers to daycare? Stick that in my calendar, with a reminder at a time frame where I will be able to grab said diapers and throw them in the car. Like 7 pm when I get home.
Do I need to order groceries so they can be delivered in the evening when I get home? Schedule a reminder for that during lunchtime.
Do I need to stop by the actual store on my way home? Schedule that, so I know to leave work at a particular time, early if need be, to still have time to get to daycare pickup.
These events go on my calendar and pop up on my phone. Tip: Set a separate reminder for "pop up" notification – that is how it gets on your phone if you schedule it from a browser. Otherwise, the Google calendar browser default is email x days before.
Post-it Notes or Notebooks help with mommy brain
I have an app on my work computer called "Sticky Notes" and it comes with Windows. I use it to remind myself of little tasks I need to keep up with. It literally looks like a yellow post-it note on my desktop.
I also always carry a notebook and pen with me. Especially to meetings, but even if I'm stopping by someone's desk to chat with them real quick. That way I can write it all down, make notes of action items or decisions based on our discussion, and transfer those items to my to-do list.
Journal it Out
One of the best things you can do for your mental health is to keep a journal. Writing down your thoughts and feelings can help you to process them, and can provide a much-needed outlet for the stress of daily life. Plus, it's a great way to document all the wonderful moments of motherhood that you don't want to forget. So if you're feeling overwhelmed, pick up a pen and start writing. It may just be the best thing you do for yourself all day.
You can start with my Self Love Journal or any of my other lovely journals on my Etsy shop.
Grab your Master Agenda now!
Join the tribe email list and we will send you this Master Agenda Workbook right away!

Advice from Other Moms
I asked some of my fellow moms how they deal with this momnesia issue in my awesome mom blogger tribe and here is what they had to say.
Use Evernote
Evernote is a great tool that I do not use to its full potential. It has a browser option, an app on your phone, and you can even set up an IFTTT (aka if this, then that) rule so things you tag "evernote" (for example) in Gmail automatically go to that program.
I write EVERYTHING down the second I think of it. Sometimes I still forget as I'm opening my Evernote app. But this has been helping a ton at helping things not get lost in my brain. – Cheri, AbsolutelyCheri.com
Calendars
Calendars are wonderful like I said I use Google calendar. I don't yet have a family calendar at home since at the moment no one else but me would be using it ha. But I do plan to establish one as the kiddo gets older and starts doing more stuff.
I rely on 3 separate calendars!
My Day timer with note pages, my giant mom fridge calendar with the giant post-it notes all around it with my TODO and grocery lists.
And my dry erase calendar outside my kids door, with every activity they have that month and what they need. – Ashton, Our Preemie Family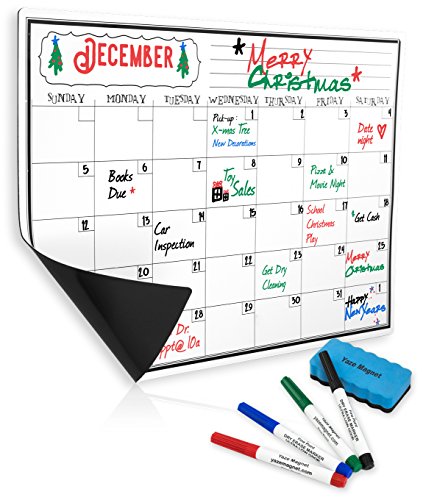 Phone reminders
Yes! Phone reminders are my best way to keep things moving, as I always have my phone with me.
Reminders on my phone help me in the mornings especially if I have to grab something I didn't prepare the night before. 6:30am, you should be putting makeup on. 6:45am, get the cups out of the dishwasher for daycare. 7:20am, you're late, lady. Get moving! I do the same at work on my Outlook calendar. I set up reminders and allotted time as soon as a task is given so it doesn't slip through the cracks. – Ashley, Spit up and Sit ups
Use all of the Technology at your fingertips
I love this tip because it shows how you can use it all, your phone, and other tech, to help keep your life moving and things from getting forgotten.
I make full use of Siri and Alexa. I ask Siri to remind me of things at certain times or when I get home or to work. And I ask Alexa to order things for me from Amazon before I forget. I was cleaning up a spill (because when don't spills happen?) and realized I was on my last roll of paper towels. So I asked Alexa to reorder some for me because I knew that I'd forget by the time I got to my phone or computer to reorder. – Niki, Toot's Mom is Tired
Siri is your personal assistant that lives inside your iPhone, if you have one of those. Android users like myself can use "OK Google" for similar tasks. If you're wondering who Alexa is, she lives inside the Amazon Echo Dot.
Supplements to keep your brain healthy
This is a great reminder because keeping our brain healthy keeps our mind from going to mush, as fast at least.
I make sure to take my DHA/EPA daily to feed my brain and keep it healthy! – Alexandria, Naturally Made with Love
What tips do you have to battle momnesia?
---
This post is part of the 31 Tips for Working Moms series. See the rest of the posts here:
Join the Working Mom List
Join the Working Mom collective and get support and tools to help you thrive! Subscribers get access to my library of resources and printables.