Teaching Kids About Value and Quality of Products
It is no secret that the world is changing. This is why instilling a sense of value and quality in children is essential for parents and educators.
As technology advances and consumerism grows, teaching kids about value and quality goes beyond how to make money at the age of 12. These days kids need to learn about decision-making and critical thinking to have a balanced perspective of the world around them.
In this article, we will be discussing the importance of teaching kids about value and quality. Let us start with why this topic is essential.
Why is Teaching Kids About Value and Quality Important?
Developing an understanding of value offers many benefits that extend far beyond childhood. This understanding equips kids with skills and perspectives that positively influence their future choices and well-being.
It is so important to teach children about value and quality for the following reasons:
Responsible consumerism
You can teach your child to make informed and responsible choices about the products they buy and to think long and hard before buying. A recommended tip here is encouraging your child to wait 3 days before making a purchase to ensure the purchase isn't just an impulse purchase.
Critical thinking
Teaching kids to assess the quality of products and services will encourage their critical thinking. Ask them why they want to choose and encourage them to dig deeper and access all their options.
Financial literacy
Kids who understand the difference between cost and value are better equipped to manage their money wisely.
Ethical considerations
Kids who learn to value quality have a better chance of making better decisions on the kind of products they buy. For instance, they may only buy from companies that practice social responsibility rather than companies that thrive on child labor.
Once your kids understand these essential things, they will be well on their way to becoming responsible adults who will make informed decisions – in the best way possible.
How Can Parents Introduce the Concept of Value to Children?
Introducing the concept of value to children can be an engaging and educational process.
Here are some of the ways you can do this with your kids:
Include your kids in the food-making process and discuss the importance of nutritious ingredients, including fruits and vegetables.
Make comparisons – take your kids with you for grocery shopping and allow your kids to understand the difference between prices. Talk about a more expensive product's distinctive features that a cheaper alternative might not have. Encourage your kids to consider which choice offers more value for their immediate and future needs.
Encourage your children to think long-term rather than to fulfill their current needs. You can do this by reminding them about things they will need in the future and helping them plan for it.
Teach your children about the persuasive nature of tv ads and how they might try to influence choices. For example, you can encourage your kids to think critically by asking questions such as, 'Why do you think it sounds too good to be true?'
What Are the Ways to Teach Kids to Differentiate Quality Products?
As adults, we understand the importance of valuable goods and buying things that will last for a long time rather than just for the moment.
So how can we pass this along to our kids?
Below are some practical ways to teach your kids to differentiate between quality products.
Use of senses: You can encourage your kids to use their senses to assess the quality of a product. As they touch the product, they can evaluate its thickness–how soft, comfortable, and warm the material is. Doing this will help them understand what it means to buy a product that will last in the long term.
Product Reviews: You can show your child how to read and interpret product reviews online or in magazines. Discuss the importance of thinking about multiple perspectives so they can have an informed opinion.
Understand labels: Explain the different labels and certifications that quality products must pass to enter the marketplace. Explain what various symbols and signs mean and why they are essential.
Compare assorted brands: As you take your kids grocery shopping, ensure they know the different quality brands. Encourage them to compare and decide the brands they like and why?
Reflect on past choices: Encourage your kids to reflect on their past purchases and consider whether they were satisfied with the quality. You can also share your personal experience with them to start the conversation.
By doing all these things, your kids will be on the way to making more thoughtful purchase decisions. When you instill this in them early on, you set them up to become responsible adults who make smart decisions.
What Role Does Critical Thinking Play in Understanding Value?
Once your child understands that they can think deeply before making a purchase – they will consider all the aspects of the product before deciding to buy it. Critical thinking plays a massive role in understanding value.
For example, if you do your research and then learn that the product you want to buy will not last the year, you are less likely to buy it. Instead, you will look for a longer-lasting alternative if you still need the product.
How Does Developing an Understanding of Value Benefit Kids' Future Choices?
By imparting the concept of value, parents and educators provide children with a powerful toolset for navigating an ever-evolving world. Your kids will also learn critical skills to help them become responsible, thoughtful individuals who make choices that align with their goals, values, and future aspirations.
In addition, they will also;
Become empowered and proactive decision-makers who know how to navigate the world with confidence and purpose.
Make confident choices about products and services.
Become good at managing their budget.
Understand what makes the world work and how to thrive in it.
Make informed decisions based on long-term needs.
Have good problem-solving skills, which will serve them for life.
Develop an eye for excellent quality.
Practice responsible consumerism and not fall for cheap gimmicks and ploys from TV ads.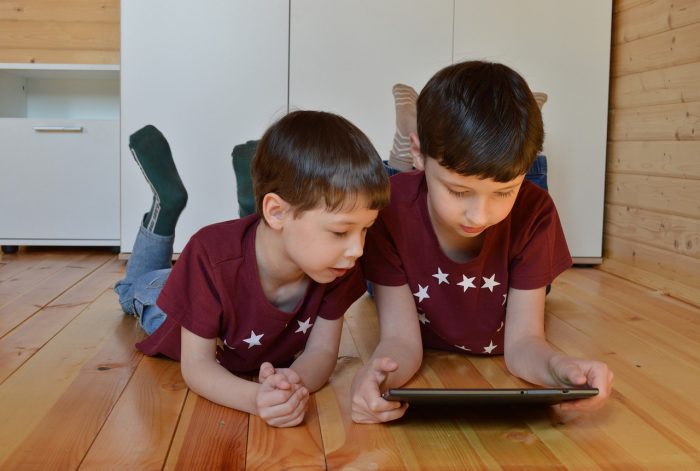 In closing, parents can guide your children to understand the significance of value beyond price tags. Doing so will help children to recognize and appreciate quality products, it will also equip them with skills that will serve them throughout their lives.
Join the Working Mom List
Join the Working Mom collective and get support and tools to help you thrive! Subscribers get access to my library of resources and printables.