Some moms are Pinterest moms. This post is not for them. This post is for moms who I like to call survival mode moms. And don't even start with calling yourself survival mode bad moms because that's just not true!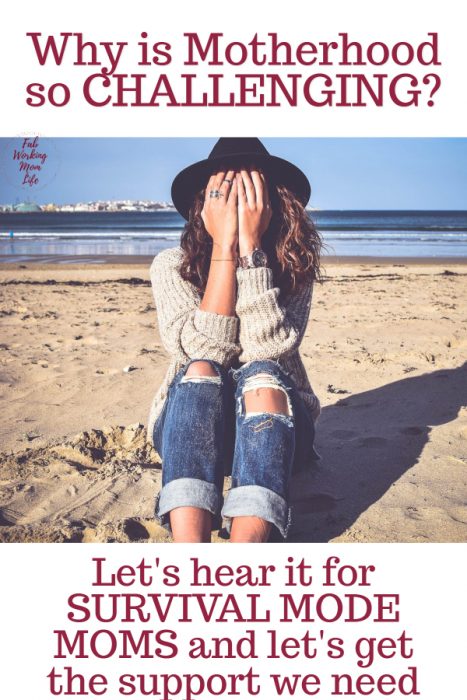 What is survival mode?
Survival mode is a state of mind where we're just trying to get through each day, week, or month. We're not really living; we're just existing. We might be working long hours just to pay the bills, or taking care of our families and putting our own needs last. When we're so focused on just getting by, we're in survival mode.
Moms who barely get by day to day with a high-intensity child and a busy schedule. Moms who work all day then take care of a child all night, because let's face it, those kids don't leave us alone at night. Especially those of us solo-parenting, or parenting a dragon child (on in my case – both). This is for those of us who are struggling each day. We're in survival mode, and we need to support one another.
Moms have a vital and heavy role – we take care of a tiny human who relies on us for everything, and this is outside our other obligations like work, taking care of the home, and our spouse. The number of hats we wear may fill a shop, but sometimes we're the only ones who notice. Sometimes we lose ourselves in motherhood.
My survival mode mom experience
I'm writing this post as my toddler is screaming, fighting bedtime. I have gone into his room four times already to escort him back to bed and explain that mommy isn't putting up with this screaming anymore and refuses to lay with him until he falls asleep. Mommy has things to do too, and this kid needs to learn to sleep, dangit!
That's one thing survival mode does, it makes you soft, then hard. First I would lay with my toddler in his bed until he would fall asleep. All that would do is cause him to freak out each time he woke in the night alone, requiring me to run back to his room and take him to my bed so we (or at least I) could get some sleep at night before having to get up to go to work. That was me being soft. It worked, at first. Then he started taking advantage.
Several nights this past week he would wake and have an hour-long tantrum in the middle of the freaking night! I know he misses Daddy, I know it is hard for him to adjust to him being away when he got to come home over the holidays on leave. But that doesn't mean he can take it out on mommy. One night this past week got especially bad after the second such tantrum, that mommy lost it and started crying and sobbing as well. Interestingly, that stopped his tantrum and then we held each other sobbing until we fell back asleep.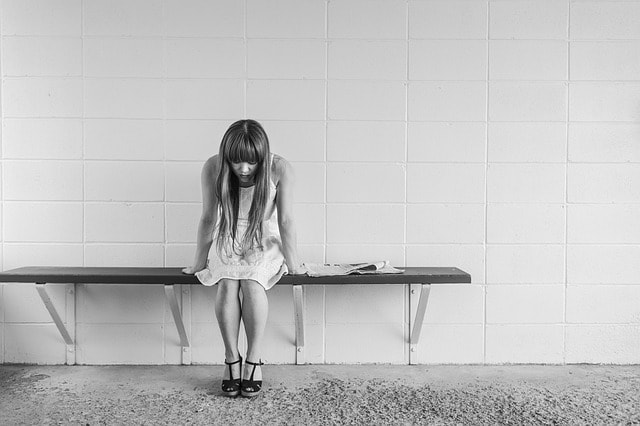 Then I would go to work with eye bags that have their own suitcases, have to survive a long commute, brain all day, and then deal with him for another night. That's when survival mode makes you hard. It reminds you that it is time for a little tough love and the only way to get a child off your back and literally out of your hair is to teach him this behavior is no longer acceptable.
My mom wasn't this soft with me, and she constantly reminds me to be tougher and teach him what is appropriate. The pediatrician said the same at our two-year appointment as she saw how he was behaving with me.
But I'm a softie. Motherhood has turned me into a softie. So hearing him cry and complain breaks my heart and gives me all the mom guilt, but tantrums must be dealt with, and comforting him through them just makes it worse. I stay close, but out of reach, so when the screaming and bucking stops, I can comfort and show him the calmer behavior is rewarded. But nights need to be different, and he needs to learn that two-year-olds don't wake mommy up in the middle of the night to have a scream fest.
And living in survival mode for too long is dangerous for my mental and physical health.
So what are survival mode moms to do?
Well, we do whatever it takes to get through the day and night. We find shortcuts, hacks, tips – things that make our tasks easier. And most importantly, we remember to take care of ourselves.
The phrase self-care has been making the rounds on the internet, especially with new year's resolutions being touted by many. Personally, I have been awful at taking care of myself. My immune system is down; a simple cold takes me out for weeks (though I still have to work and parent, while zombie-ing around). So this needs to change.
I need to focus on me, at least sometimes. This is my getting out of survival mode checklist!
How I Practice Self-Care when I remember to do so
I drink a strong, warm cup of tea. Emphasis on the warm, because, you know. If it means the tantruming toddler is put in his old pack-n-play for a timeout while I reheat my cup, so be it. That cup of tea is a balm to my soul.
I blog. Like I'm doing right now. Instead of going to bed early. But getting this out is therapeutic, and I know that other moms feel this way too.
I call my mom. Or talk to a friend or neighbor. Getting support from other moms is so important.
I snuggle with my cat. Cats are excellent at soothing, with their cuddling and purring.
I read though I haven't done that at home in a long time.
I place an herbal heating pad on my shoulders. I just heat it up in the microwave and place it on my shoulders, and let the warmth and lavender scents take me away.
You might also like:
It may not be a perfect Pinterest life, but we moms got this! Sometimes we forget, but we do wear invisible capes. When we support each other and take care of ourselves, our duties become that much less daunting. And now, with my toddler softly snoring away in his bed, I shall go do the same in mine.
It's important to remember that survival mode is not a permanent state. We all have the ability to break out of it and start living life to the fullest. It might take some effort and soul-searching, but it's worth it. Life is too short to just survive; we need to thrive!
What do you do to help get through those survival mode days? How do you deal with mom burnout?
Join the Working Mom List
Join the Working Mom collective and get support and tools to help you thrive! Subscribers get access to my library of resources and printables.