Working from home is a one-day goal of mine. I know I'm not alone in that. Working from home gives us the opportunity to find that delicate work-life balance. If you're like me, we're searching to learn how to be more focused on our work so we can spend more time with our family.
I work full-time in the corporate world, doing on-site support for a client. One day I wish to transition into a more part-time schedule, perhaps with some of that time working from home. I'm allowed a few work from home days, usually with special permission if someone is sick (myself or the toddler) or if I have service folks coming to my house. But I also work from home on my side-hustle: this blog. So managing my time and getting the most buck for my bang, so to speak, is vital.
Tips to be Productive and Working from Home effectively
Work from Home Productivity Tip 1: Eliminate Distractions
It sometimes feels like there are too many distractions at home. When you're trying to do actual work, anything else can grab your attention. The biggest culprits are kids, housework, email, and social media.
The best thing to do is to set up your office space that is just for working. A separate room with a great work from home desk setup is key. Streamline work-from-home transition with ergonomic standing desks or standing desk converters. Get a great ergonomic office chair to make your working time comfortable and safe.
If you're nowhere near your kitchen or laundry room, you can't see piles of chores calling your name. Similar goes for social media – this can be the time to turn off notifications on your phone and allow yourself to focus. Figure out what is causing productivity issues and come up with solutions.
Another great tool for your work from home tool belt is batching. What is batching? It means you do certain tasks together while you are in your productivity groove. Once you start working on a specific type of task, you're more productive doing that task. The next similar job will flow smoother if you continue in that groove. For example, if you're working on updating several spreadsheets, do those actions together. Then move on to the next set of tasks that are similar, such as working on writing a narrative or article. If you're a blogger, this is especially useful. First, write out drafts for a couple of blog posts. Later, create images for those posts. Finally, go back and edit and schedule.
Work from Home Productivity Tip 2: Plan it out
We've all heard the "if you fail to plan" cliche, but it certainly has merit. Winging it doesn't work for most people, though some people are absolute pantser pros (aka they fly by the seat of their pants). I prefer to have somewhat of a plan, so my day and especially my morning runs more smoothly.
Sit down and record the tasks that you need to accomplish today, this week. Then schedule the tasks out by priority.
I have this little daily agenda printable you're welcome to use, or use your favorite planner, or even grab a page of printer paper and list it out. Do what works for you, but make that plan. It makes it much easier to keep up with your to-do list if it is written down and can be crossed off.
Grab your Master Agenda now!
Join the tribe email list and we will send you this Master Agenda Workbook right away!

Grab your Master Agenda now!
Join the tribe email list and we will send you this Master Agenda Workbook right away!

Set specific "office hours" that you work, and stick to them. That will keep you on task and hold procrastination at bay. You can also pick set hours for emailing and only respond to messages at that time, keeping you visible with colleagues while still allowing you to block off hours to focus on work.
Work from Home Productivity Tip 3: Child Care
I think even if I worked from home full-time I would still send my toddler to daycare. Why? Because he makes everything impossible he really enjoys daycare, learns a lot, and we butt heads a lot less. But when he was a baby, I longed to stay home with him and wear him all day in my sling and be able to nurse on demand instead of pumping at work.
You can also use some new toys and even have a nanny come to your home to care for your child while you get your work done.
If you are looking for more tips on how to find childcare, I have a great post for you!
Work from Home Productivity Tip 4: Ask for Help
We can't do it all – we're not superhuman. And we shouldn't be. We all have the same hours in the day, though as moms it often feels like we have to fit an unreasonable amount of stuff in that limited time. Our bosses delegate tasks to us, and so we should feel empowered to delegate tasks to others.
Cleaning? Get a service for that. Grocery shopping? Thanks for doing the shopping and delivery, Shipt! Dinner plans? There are so many services to help with meal planning!
There is so much we can do to streamline our busy lives as working moms so we can focus our precious time on what matters most.
Work from Home Productivity Tip 5: Learn from Others
What would you do with a 25-hour day? Squeezing more time out of the ol' 24 hours a day – especially if you cook for your family every day, keep your house clean(ish), plus hold down a job to pay all the bills – is hard. Squeezing more time out of the ol' 24 hours a day is hard.
You've tried googling "productivity tips" but you see ideas suited for C-level executives or young singles with boundless energy. Which isn't you, right now. I have something to help, something created by people who understand that you're looking for practical productivity solutions that will work in your world.
It's called The Ultimate Productivity Bundle and it was created and curated by people with real-life responsibilities just like you: they have families, work part- to full-time jobs or run businesses, don't have personal assistants or the budget for hiring lots of extra help. They want to help you (and themselves) conquer your to-do list, free up more time for yourself, and reach your goals.
Check out the Ultimate Productivity Bundle right here!
P.S. You also have the option to buy "cheat sheets" with your bundle. This is a game-changer, because, with these time-saving cheat sheets, you can review all the bundle's material in less than half the time, and then dive deeper into the topics that are most interesting to you. Check it out here: Ultimate Productivity Bundle
Another great bundle you might like is the Work at Home bundle!
Have you always wanted to work from home? Get 28 eBooks, eCourses, and printables on finding work as a virtual assistant, learning strategies to balance work + home, and enhance your productivity with the Work at Home Bundle. 98% off. 5 days only. Learn more here: Work at Home Bundle.
Or you might like: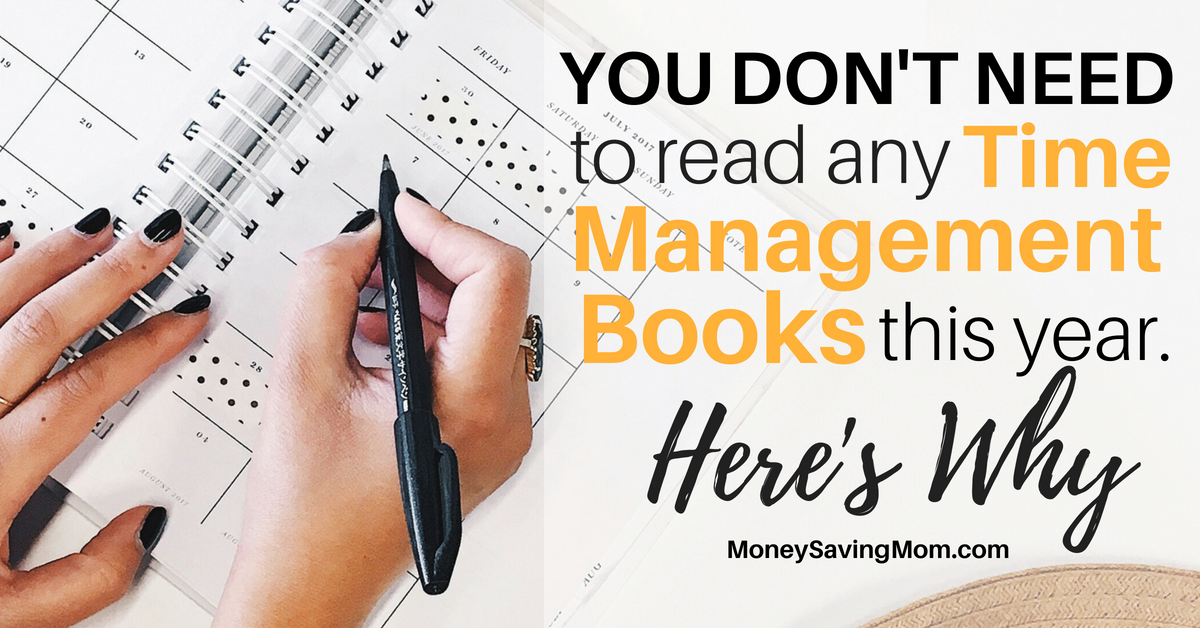 How do you stay productive when working from home?


>You may also like these Resources for Working Moms to help you get through your day.
Related posts you might like:
Join the Working Mom List
Join the Working Mom collective and get support and tools to help you thrive! Subscribers get access to my library of resources and printables.