Inside: Smart budgeting tips to help you learn how to save money as a single mom. These financial tips for single mothers will help you.

As a single parent, you already have enough on your plate, including dropping your kids to school and picking them up, household chores, your job, etc. But, as if all this was not enough, single moms also face the challenge of saving money with their sole earnings for their child's future.
However, there are mindful ways and budgeting tips for single mothers like you, which help enjoy your kids' childhood without worrying much about their future.
9 Ways to Save Money as a Single Mom
Here are nine smart budgeting tips for single mothers to get the financial stress off their shoulders and give them some rare peace of mind! We hope these tips for budgeting for single moms are helpful to you.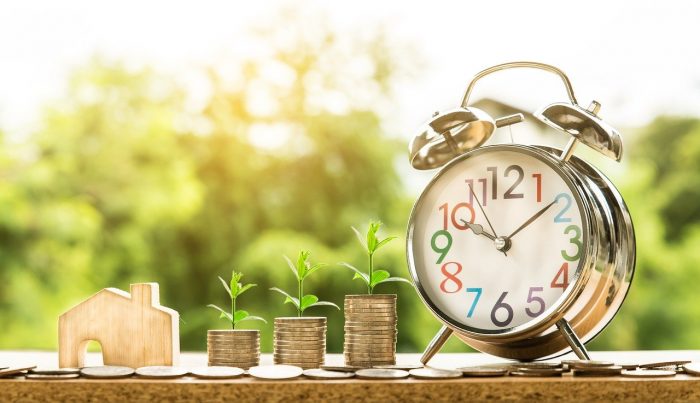 Keep Money Aside for Necessary Expenses For Yourself and Kids
You need to do certain expenses as a single mom like the insurance premium, babysitter payment, etc. Similarly, there are some non-negotiable requirements for your kids.
For instance, they need material for school projects, weekend activities with friends, etc. Therefore, give priority to these necessary expenses while making your monthly budget.
Learn to Have Fun for Free
Are you tired of the skyrocketing cost of entry in zoos and amusement parks? Kids' activities are getting costlier every day. You also need to splurge on food and drinks once you take them to these places, which gets to be expensive.
One way to save money as a single mom is to find museums and libraries where your kids can learn new stuff. You can also pack a nice lunch and take your kids to a local garden, lake, or a park for a family picnic.
Use Automatic Transfer to Manage Your Finance
You are always running around with some chores as a single mom. So you may risk missing paying bills or EMIs on time. Automating your finances is a pro single mother tip that can make your life easy. Put your account on electronic transfer for EMIs and bills. So you won't need to worry about making time to pay all dues.
Also, set a date for transferring money to your savings accounts. This way, you will spend on anything else only after your necessary bills are paid, and savings are done.
Live Below Your Means
To lead a frugal lifestyle, you don't need to cut down on necessary expenses. You only need to be wise to think of cheaper alternatives. For instance, find second-hand clothes in good condition for back-to-school shopping, make your coffee at home, and unsubscribe the facilities you don't use anymore.
It's non-negotiable to maintain a frugal lifestyle to save money as a single mom.
Maintain an Emergency Fund by Saving Every Month
Another crucial single mother tip is maintaining an emergency fund at all costs because you never know! The rule of thumb dictates to have the amount equivalent to your 3-6 months of basic living income in your emergency fund.
If this fund is not enough for the emergency you face, you can always take a personal loan. But remember to compare multiple loans for their repayment terms and interest rates to decide which loan is best suitable for you.
Repay The High-interest Debt First
Debt is expensive. It eats a lot of your income in the form of interest. Therefore, recognize the credit card or loan that charges you maximum interest and pay that off first. Until then, you can keep making minimum payments for other credit cards. You can also try credit consolidation, which is one of the best budgeting tips for single mothers.
It means taking one credit at a legitimate interest rate to pay off multiple debts with crazy interest rates. You can also get a personal loan for debt consolidation.
Increase Your means of Earning
No matter how hard you try, sometimes saving money as a single mom becomes impossible as your family only lives off a single income. In that case, there's only one way left. And that is to increase your revenue. Ask for a pay raise, start a side hustle, or rent out a property if you have any extra property.
By increasing your income, you can improve your savings also as you are not struggling to make ends meet. Increasing your income can ultimately lead to a higher net worth in the near future.
Teach Your Kids the Value of Money
Ask your kids to be realistic about what they can afford. You may not be able to take them for as many trips and dinners as their friends. But the limited window you get for recreation is what they can cherish for a long time.
Be honest with them about your financial condition. You will get your children's support. Plus, when they know how you save money as a single mom, they will learn to value it and not spend money unnecessarily.
Plan for the Future Expenses
Time flies! Your kids will reach the age of graduation before you know it. If you are not prepared for that from today, you will face a real hard time. So plan for the future and keep money aside for higher studies and related costs.
You will also need a retirement fund in later years, so long-term savings are highly recommended for every single mom.
Conclusion
Not living paycheck to paycheck is not enough to build a financially secured future. It would be best if you also had savings for your kids' future.
Therefore, these nine budgeting tips for single mothers provide you with a financial plan where there is enough space for regular expenses, monthly bills, recreational activity fees, and savings & investments.
Author Bio
Tanya Singh works as a Content Marketer at LoanTube – a loan comparison marketplace where borrowers can connect with multiple lenders via a convenient and transparent application. She writes about topics related to personal finance and loans helping her readers in making smart decisions when they need to borrow. Yoga brings her inner peace and strength, and travelling brings her joy (besides her work of course)
Grab your Budget Workbook Now!
Join my email list and we will send you this Monthly Budget Workbook right away!