I am enjoying interviewing professionals and business owners and sharing them with you. These side hustle for busy working mom interviews are here to inspire you to form a side-hustle of your own, and to introduce a great product or service you may love to try yourself! Today I am sharing an interview with the owners of My Classroom PARTY. If you're looking for easy classroom party ideas these are perfect classroom parties kits!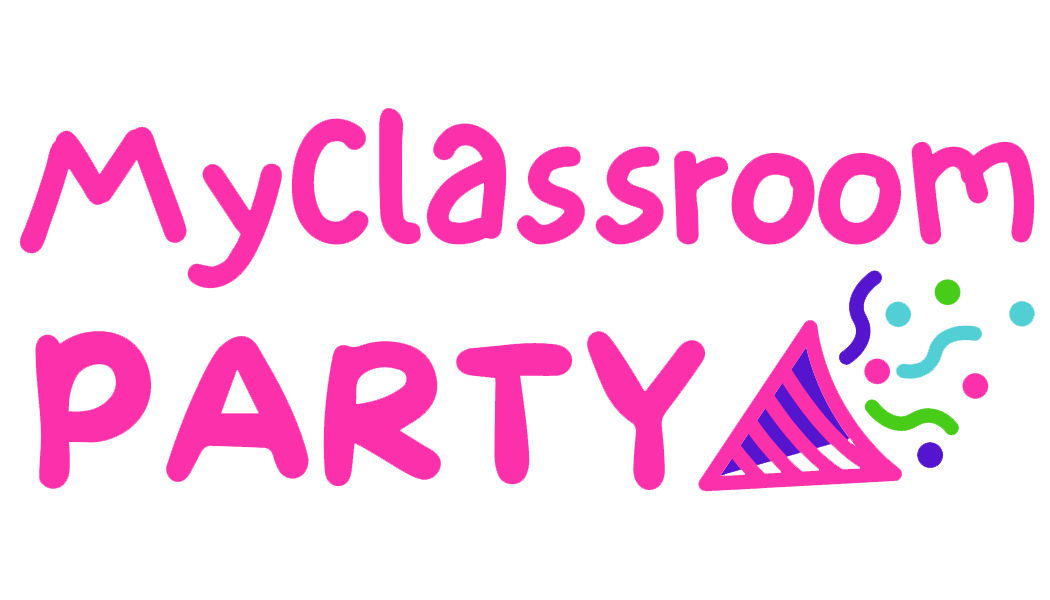 Shelley: My husband and I have two kids, a 13-year-old boy and a 9-year-old girl. My kids are very involved with sports and it feels like we are always on the go. I love it though, I love the stage in life we are in right now with our kids and wouldn't trade it for anything. When we aren't busy with sports, we love to be active and get out and do fun things together as a family. We love to ski, camp, and take vacations together, I feel like there is never a dull moment in my household. It is hard though making time for everyday things like making dinner and cleaning the house, I'm sure some of you can relate! I'm always looking for ways to make that part of my life easier.
Christa: I live in Colorado, with my husband and our 4 boys ages 9, 12, 13 & 14. Super close in age but our kids are very different. Our two oldest love computers, software, and design and are more homebodies than the younger ones. Our third and fourth children participate in tackle football, soccer, and flag football. They have us running all over and are rarely home. It's busy with our large family but a fun kind of busy! I've just been learning to delegate more things as we need to in order to keep up.
Our company, My Classroom PARTY, puts together Party Kits for classroom holiday parties. Our kits come with everything you need for a fun party. All games, crafts, activities, snacks, and decorations are included and shipped directly to your door. Every detail of the party is planned out and clear instructions are included. We created MyClassroomPARTY to simplify your life. We know as parents and teachers you already have a ton on your plate, and we want to help.
View this post on Instagram
What inspired you to start a business to sell party kits for classroom parties?
Having all of our kids in elementary school at the same time, we spent a lot of time volunteering in our kids' classes for various parties or feeling guilty about not having the time to. Over the years we noticed a number of problems with class parties. First of all, there were a lot of years that no one signed up to be the room parent and plan the parties. In the younger grades, everyone wants to help, but once the kids get to about 3rd grade the interest in being a room parent really drops off. The same moms get asked by teachers year after year to help with the parties. We couldn't help but to think, if there was an easy way to throw the party, one that involved less work, there would be more parents willing to step up.
When we got stuck planning the party, it always seemed to take us so much time. We would spend hours on Pinterest trying to come up with new fun games and activities. We then had to send out a sign-up list of items for other parents to bring in for the party. Lastly, we would have to run to various stores to pick up supplies and spend time organizing everything to bring into class. Often on party day, we would find parents wouldn't bring in the items they signed up for because they forgot. We would then be running around trying to figure out how to make do without the forgotten items.
The two of us would find ourselves helping in the same class together and began talking about how there had to be an easier way. We discussed how we wished there was just a party kit we could purchase online and save ourselves a ton of time and headache. Since we could never find a product like that, we decided to come up with our own.
What is a room parent and what is expected of someone with this role?
A room parent is a parent from the class that volunteers to support the teacher in various ways. They organize events like classroom holiday parties, collect money from parents to organize holiday gifts for the teacher, and collect donations for school fundraisers. Sometimes they recruit and coordinate volunteers for classroom support and other class events.
Why are you so passionate about classroom parties?
Our kids LOVE classroom parties! They look forward all year to the holiday parties. It's a special day they get to celebrate with fun games, activities, and crafts. They can bond with their classmates and even have their parents stop by to join in on the special day. We can even vividly remember our own excitement on party day when we were kids!
We've made it so easy for parents to just show up and have fun with the class because MyClassroomPARTY has taken all of the work out of the party planning.

Do your party kits work even in our current strange times?
Yes, absolutely. MyClassroomPARTY Party Kits are perfect for the unpredictable nature of Covid. All activities can be done with a mask and even if the room parents aren't allowed in the class, the kids can still have a fun party.
Give us some examples of your party themes and kits.
We offer Party Kits for all major classroom holiday parties. We have one for Halloween, a Christmas, and a Winter Party Kit, Valentine's Day, and one to celebrate the end of the school year. For each holiday we have a kit option for K-2nd grade and one for 3rd-6th grade. This is to ensure there are age-appropriate activities for whatever grade is purchasing the kit. There is also an option to purchase any of the kits with or without snacks since some schools don't allow outside food.
Below you will see an unboxing video of what is included in each kit.
View this post on Instagram
You can see more details about each of these kits on our website: My Classroom PARTY
How does your biz help working moms and busy moms in general?
We make it possible for working and busy moms to still play a big role in their child's classroom even if they are short on time. A working mom can have the confidence to sign up to be in charge of the class party, and know that it won't require hours of preparation time that she doesn't have. All she has to do is show up on party day for an hour and bring the Party Kit she ordered from us.
What are some of your favorite things about running your business?
We love helping other moms. The positive feedback and thank yous that we have gotten from our customers has been the absolute best and has made all the hard work worth it.
The freedom with our schedule has also been a perk of running our own business. We work a ton of hours, but we are able to squeeze the work in at times it works for our families. We spend a lot of hours working in the car while we wait to pick our kids up from activities or squeezing hours in after the kids go to sleep or before they wake up.
What were some challenges you ran into when starting your business?
I feel like the biggest challenge we ran into when starting out was helping others understand exactly what we do. Since this is a totally new concept and product, it sometimes takes some explaining for people to understand it. I feel like it's getting easier though as more people hear about us.
I understand that giving back is something that is important to you and that you, can you tell us a little about what you are doing to help other schools?
Yes, we would love to! This is the part that I think we are the most excited about! We are taking $5 from every classroom party kit sold nationwide and are using it to donate party kits to schools in low-income areas. We were crushed when we found out that a lot of Title I schools don't actually get classroom holiday parties because parents can't contribute. In the cases they do have parties, the teacher has to donate them and do all the work planning themselves.
We already have a local school we are partnering with to donate parties to this Fall and we hope that this program really takes off. We want to help a ton of schools and thousands of kids experience the joy of a classroom party who normally would not get the opportunity.
Any advice you want to give fellow moms?
The best advice we can give to fellow moms is don't be afraid to delegate! We all have so much on our plates. Between raising kids, driving them to their activities, balancing our own busy work and life schedules, life can seem overwhelming. When there is an opportunity to delegate something, take it! We are so grateful for how our family and friends have stepped up to help as we've gotten this business off the ground. From our parents, friends, and even husbands helping to care for and shuttle the kids around to the kids themselves stepping up to be a little more independent, any extra bit of help we can get means the world to us. The same applies to school parties. Of course, you could plan it all out yourself, but why not save your time for the more important things in life.

Join the Working Mom List
Join the Working Mom collective and get support and tools to help you thrive! Subscribers get access to my library of resources and printables.