This is a sponsored post written by me on behalf of CORT for IZEA Worldwide. All opinions are 100% mine.
It has been about a year now since we PCS'ed to our new location. PCS means "permanent change of station," but in the military, permanent really is another word for temporary. My husband's assignment here is only a 2-year assignment, so in the upcoming summer, we will have new PCS orders.
Moving is certainly a hassle, and always comes with some kind of unexpected surprises. That's just Murphy's Law. But being prepared and planning ahead for an upcoming move will help put your mind (more) at ease and help make things go somewhat smoother.
Planning Ahead Tip #1: Make a Schedule
Making a moving schedule is vital. As soon as you find out, start planning and preparing. Let's face it, we may not always have a huge amount of notice for a PCS.
When you know where you are moving, you can start looking at rental properties online, researching schools and daycares, and generally getting to know the surrounding neighborhoods. It also helps to join the local Facebook groups for the base where your family will be stationed and ask the current locals for advice.
There are a lot of last-minute (within the last couple of months) items that need to be completed and it's so easy to forget something. Here's a checklist that should help you get the big ones.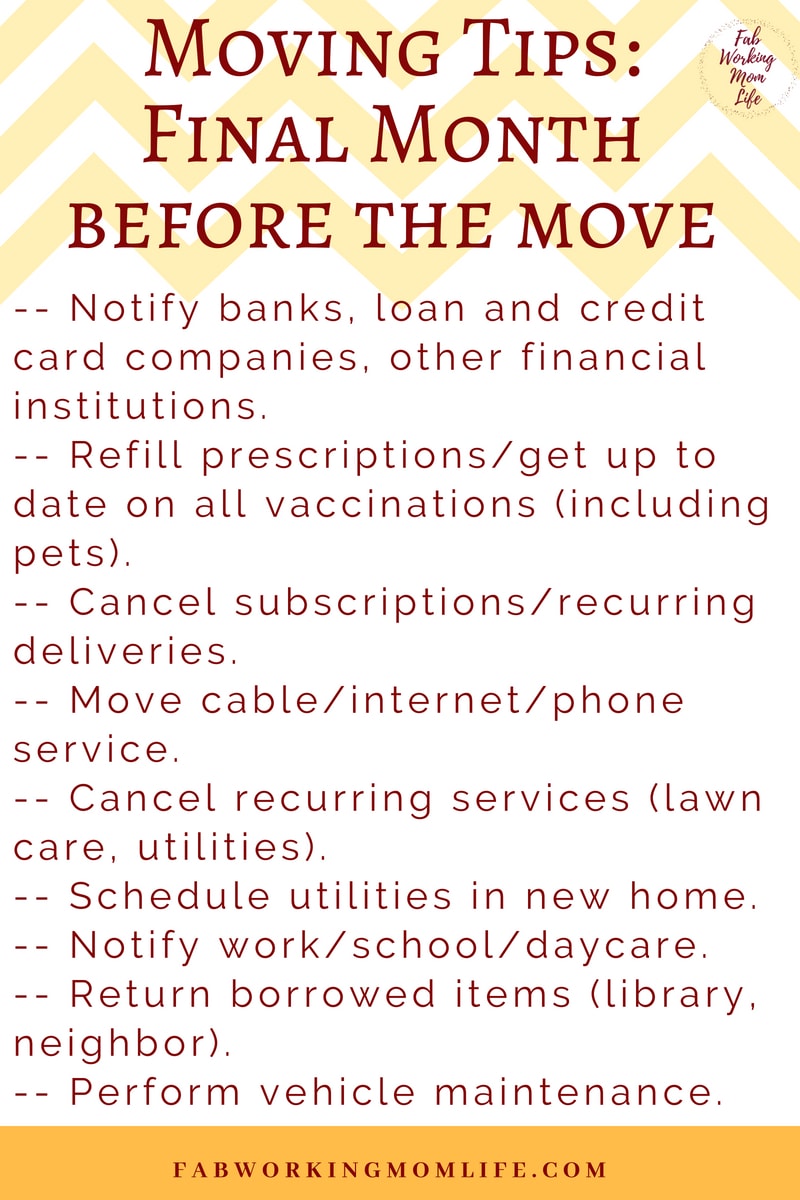 CORT has an amazing article that is a huge help in planning a move. Their Plan Your Military Move: Week by Week Guide has weekly checklists to help you plan everything.
Here's another great article to plan your change of address.
Planning Ahead Tip #2: Preparing to Pack
You can decide whether you will want to move by yourself or use the government program. Personally, I'm all about the government moving program since they do all the heavy lifting, literally and figuratively. I loved having the crew come to my house, pack everything up and take it away, then deliver it to our new home. We only had to plan for the few necessities we were taking for ourselves, our child, and the pets. Huge peace of mind.
Either way, try to inventory everything that is being packed in the boxes. The packers tend to write the general room of the house on the box, but if you can take your own notes, that helps ensure you know where the items go when you arrive at your new home, and it helps with unpacking as well.
Planning Ahead Tip #3: Move with Less
If you can declutter and sell or donate a lot of your un-needed stuff, that helps make moving much easier since you have less to pack and less to unpack.
An option that makes moving a lot less of a hassle is to rent furniture rather than have to move around with large items. Sometimes it is best to take the easier route, and renting specific furniture items for each new home makes a lot of sense. With CORT Furniture Rental, you can rent furniture for as long as you need to at each new duty location, reducing the hassle of moving. Renting furniture is especially helpful for temporary living arrangements, which are typical of a military lifestyle.
Moving can be rough, but having some tricks up your sleeve can make the entire experience easier and more enjoyable. We will be following these tips next time we move, and I hope to continue learning more tried and true moving hacks. What PCS moving tips do you have?
Join the Working Mom List
Join the Working Mom collective and get support and tools to help you thrive! Subscribers get access to my library of resources and printables.