Clouds are one of the first things that young children learn to identify in the sky. They can be fluffy and white, or dark and stormy. And they can be a lot of fun to craft! So try out some cloud crafts for preschoolers or toddlers that you will love.
I came up with this fun rain cloud toddler craft as a follow up to our paper plate spider activity due to my toddler's obsession with the Itsy Bitsy Spider song. I figured since the rain in the song is an interesting topic, why not make a fun activity he can do and we can pretend its raining on the spider. I know, I know, the things mom life reduces you into haha!
Paper Plate Rain Cloud Toddler Craft Activity
This rain cloud paper craft/activity includes different skills and lets your child practice various new abilities. These abilities include: cutting, gluing, and stringing. Let's dive into this rain cloud craft preschool activity.
Supplies for paper plate raincloud craft:
Steps to make Paper Plate Raincloud Craft:
There are two parts to this craft. The first creates the rain cloud on the paper plate with the coffee filters. The second creates the raindrops using pipe cleaners and straws.
To create the cloud:
Let your child cut the coffee filters into small pieces. Fold the paper plate in half and glue it together. Now, let your child glue pieces of coffee filter onto the paper plate.
Now you have clouds! Just let it dry.
To create the raindrops:
You can do this, or you can let your child cut the straws into smaller segments (or beads, if you will). Then let your little one string the straw beads onto the pipe cleaners. I didn't want ours to get too long so I cut two pipe cleaners in half to make four raindrops.
Fold up the bottom end so the straw beads do not fall off. Glue the top piece of the pipe cleaner raindrops to the back of the paper plate cloud.
And you're got rain clouds!
Do you make other cloud crafts for preschoolers you want to share with me?
In conclusion, crafting with clouds is a great activity for preschoolers. It is easy to do, requires no special materials, and can be done indoors or outdoors. Plus, it's a great way to teach young children about the weather. So next time you're looking for a fun and educational activity for your preschooler, give cloud crafting a try!
You may also like: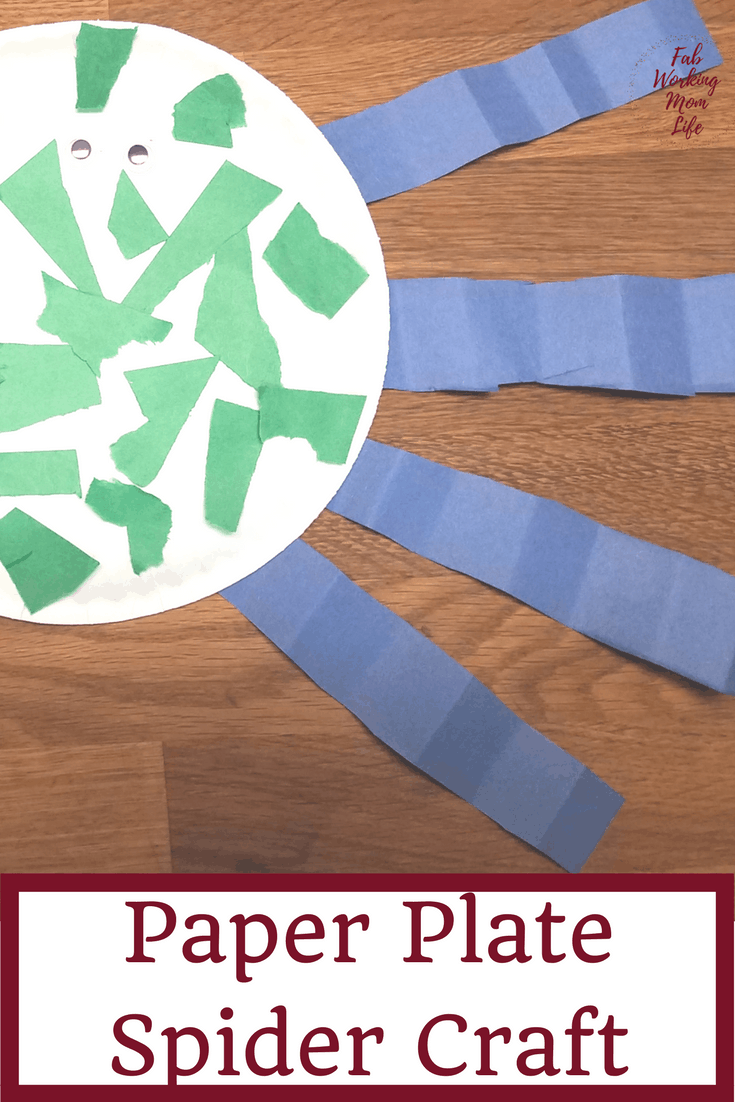 Join the Working Mom List
Join the Working Mom collective and get support and tools to help you thrive! Subscribers get access to my library of resources and printables.