Inside: Check out these suggestions for Valentine's day goodie bag ideas for school and especially non-candy Valentine's day ideas for school party bags!
Do you dread coming up with Valentines day goodie bag ideas for school? I know I do as a working mom of a preschooler since the duties really fall on me to stuff the envelopes, sign my son's name, get the items. But I dislike it for another reason, too.
What is Valentines' day but yet another candy-filled holiday? Didn't we just finish the Christmas holidays? And wasn't Halloween just a few months ago? Why does every party at school have to be a sugar and candy holiday served up with a side of parent guilt?
Well, it doesn't have to be this way. Here are some fabulous Valentines day ideas you can use (and suggest to your fellow classroom moms and dads) as valentines bags for school for the upcoming valentines for school festivities. Also you can get great party supplies from trustworthy sites like Party Expert. Keep reading for valentine goodie bag ideas for preschoolers.
Non-Candy Valentine's Day Party Favor Bag Ideas
Here are some fabulous valentine goody bag ideas for school!
1. These Heart Smile Erasers are super cute goodie bag fillers. They come in three lovely colors and are a pack of 144. So you can definitely give handfuls in each valentine's day party favor bag.
2. These Valentine Pencils Decorated with Hearts are great ideas to hand out instead of candy. They also go well with the erasers, above.
3. Ooh these Valentine's Day Magnetic Bookmarks are super cute and great to give out with Valentine's day school events. Because raising readers is important, and what fun book accessory these make!
4. This Flip Sequin Heart Keychain is another fun idea and also a good fidget sensory item. I gotta say I want to pet one back and forth too. Great for your valentine bags for school list.
5. Oh and these Plush Animal Keychains are adorable and would be a fun item to clip onto a Valentine's day card for school. Plushies are always fun and not just for valentine bag ideas.
6. Lovely Valentine Cards for Kids: This valentines day cards set comes with 32 packs of animal cards with cute animal bookmarks and temporary tattoos, which are great for passing out at school.


7. How about a bracelet for everyone! Happy Valentine's Day Wristbands. Anyone else's kid like to wear multiple wristbands on each arm? Yes my boy does. These are also great as valentine's day bag ideas.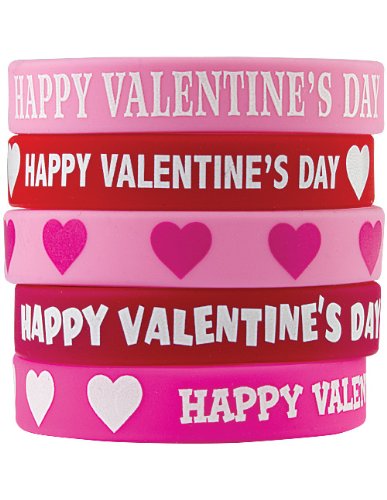 8. Add these fun Temporary Tattoos to your Valentine's day gift bag. We tend to get a lot of temporary tattoos in favor bags. Do you put temporary tattoos in valentine's day bags for school?
9. Ooh here's an interactive idea! Valentine Magic Spinner Fortune Teller Card. This one might be better for slightly older kids, who can read better. But still a great idea in your valentines day gift bags.
10. Yay for stamps! Valentine's Day Stampers are fun and great for later craft activities. I'm definitely including these stampers in our valentine's day favor bags my son is going to help me put together for preschool. I love this for valentines bag ideas for school.
11. Ooh this fun Marbled Galaxy Slime is an exciting party bag treat. If you're brave enough to send slime to kids at school that is. I kind of want to have some for me. Total sensory brain break and excellent valentines goodie bag ideas.
12. You can't go wrong with Play-Doh for kids' treat bags! Yes to all things playdough in valentines goodie bags!
13. Who doesn't love a fun drinking straw? Valentine Straws Crazy Loop Straws. Makes drinking milk or juice so much more fun. Perfect for the month of February and beyond so add these to your valentines day bags for school!
14. Can't go wrong with bubbles, ever. Red Bubbles. We definitely got these to add to our valentine's day goodie bags.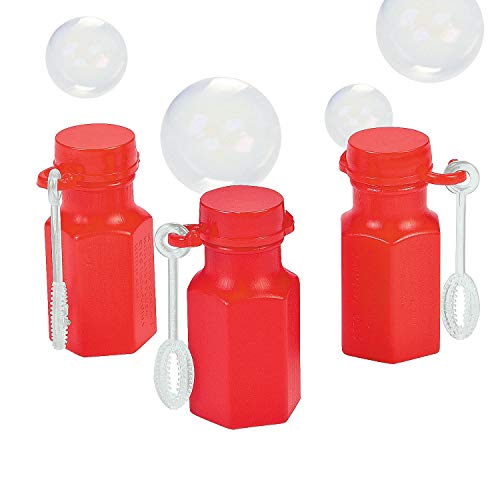 15. Omg these Mini Valentine Rubber Duckies are too cute! Especially if you've started a duckie collection. Add this to your list of valentines day bag ideas.
And if you're looking for favor bag ideas, check these Valentine's goodie bags out! Aren't they festive?! Love these for valentine gift bags for school!
You can also continue the festivities with these Valentine's day activities for preschoolers!
So tell me, what are you planning for your valentine goodie bags for school?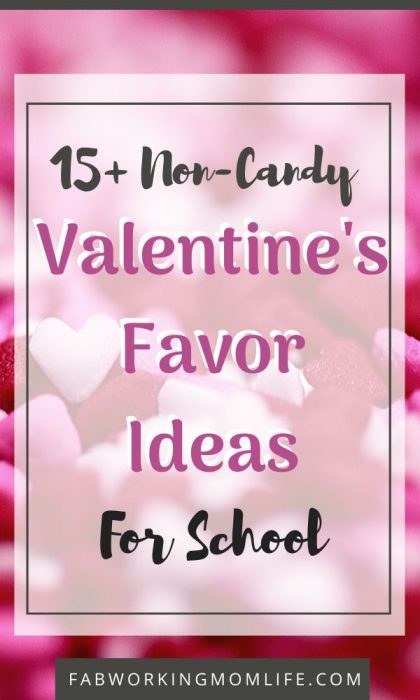 Join the Working Mom List
Join the Working Mom collective and get support and tools to help you thrive! Subscribers get access to my library of resources and printables.