How are you celebrating Mother's Day this year? Are you making plans for celebrating Mother's Day at home? I know we all are!
Between the plans for a Mother's Day brunch in your pajamas, and lot's of Mother's Day crafts with your kids, let's also put up a lovely Mother's day letter board quote! Here are some wonderful mother's day letter board quotes ideas.
Mother's Day At Home Decor – Letter Board Ideas
Here's mine I just made for this Mother's Day. It sure is like herding dinosaurs! Gotta keep this on your list of mother's day letter board quotes!
Here's one of mine from a previous year. Another lovely Mothers day letter board don't you think?


This one seems fitting for quarantine life right?
This letter board is so pretty and I love the nature around it!
Definitely a perfectly imperfect life.
View this post on Instagram
Mother's day quotes are always great. Especially Tina Fey's.
I love this sweet way to honor mom.
That moment when you realize your own mom was always right.
So this happens to be true.
View this post on Instagram
Aint no hood.
What Mother's day quote are you putting on your letter boards?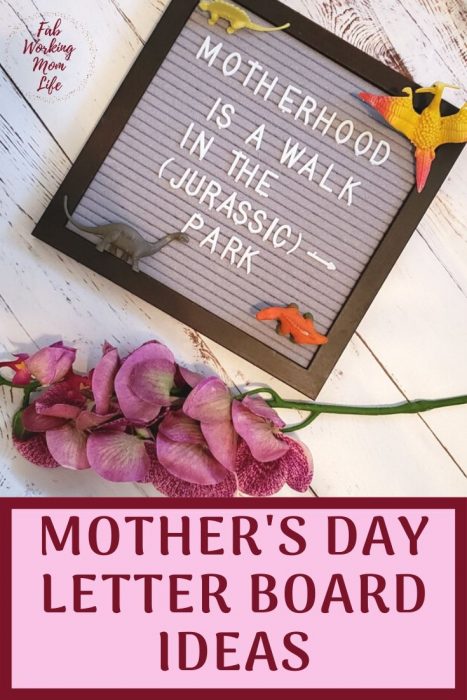 Join the Working Mom List
Join the Working Mom collective and get support and tools to help you thrive! Subscribers get access to my library of resources and printables.