A typical Indian Bollywood movie would have to believe that Indian mother-in-laws and daughter-in-laws are forever at logger heads! While there is a grain of truth in there somewhere, most of the time it is as functional or as emotional as any other familial bond.
Indian family systems
Indian family system is a little different than an American or British one. We sometimes have two to three generations living together under the same roof. Eating from the same kitchen, communal bathrooms and cousins are sometimes even lumped together in the same bedrooms! Yes, it's a madhouse at times and with so many people living together – it does have its fair share of quarrels and misunderstanding.
This culture is also now slowly changing. With better jobs being available in the metro cities, many Indian couples have moved away from home and are living in apartments in a nuclear family set up – without their parents.
We are also living in a nuclear set-up primarily because my husband is in a government transferable job. My in-laws family prefers to live in a quiet town of Assam rather than move around India, with us. They come to visit for extended periods of time – sometimes 3 to 4 months.
My mother in law is a wonderful woman. Unlike other well-meaning Indian MILs she never interferes in any aspect of our lives. She always supports any decision we make around the house.  She would prefer to live only in her ancestral home, but when we insist she does come to visit.
One such time was when my son was born and winter was approaching. Being young parents, we were extremely worried about how we would manage to look after him well, especially during the winter. I had been suffering from postpartum depression and had zero confidence in my capabilities.  My MIL is a wonder woman when it comes to kids. They love her! She can soothe a baby so much better than me!
It was during this time when she came to stay with us, that I actively began to consider going back to work. However, because of my hubby's transferable job, we were in a very small city – where I wouldn't have been able to find a job suited to my qualifications as an MBA in marketing.
This was when I began my blog and decided to plunge into the world of digital marketing. I decided to become a full-time work from home mom and worked towards this goal. My husband was also on study leave from his organization and he and my MIL would take great care of my son while I worked on my laptop.
This is the best "daycare" that I could have hoped for. There is no one in the world I would trust more. But, all good things come to an end, don't they? My MIL wanted to go back, and so we decided to get a full-time maid at home.
Getting a full-time maid
In India, you can hire a full-time nanny cum maid for 100 to 150 dollars a month. Yes, seems like a piddly amount but the state of poverty is such that to some it is a princely sum.  And so my search began for a nanny. I am paranoid when it comes to my son, and after hearing many horror stories from fellow moms, I wanted to take my time to find the right person.
A lady, who had a daughter of 3 years old, agreed to look after my son. When I asked her, who would be looking after her daughter in that time being  – it was the expected reply of her mother in law! 🙂
She was a diligent woman who helped around the house as well, and I was able to give about 8 hours a day to my work. She was a good cook, and so it really was an excellent arrangement for me. She was even able to make my child's favorite Sathu Maavu cookies after I had shown her once! Though she was never able to feed my son properly, I didn't insist on this and preferred to feed him myself.
I would have given an arm and a leg for this arrangement to continue! But my husband finished his studies and we got transferred to a new city. And this was the most challenging experience I had in my fledgling working mom life.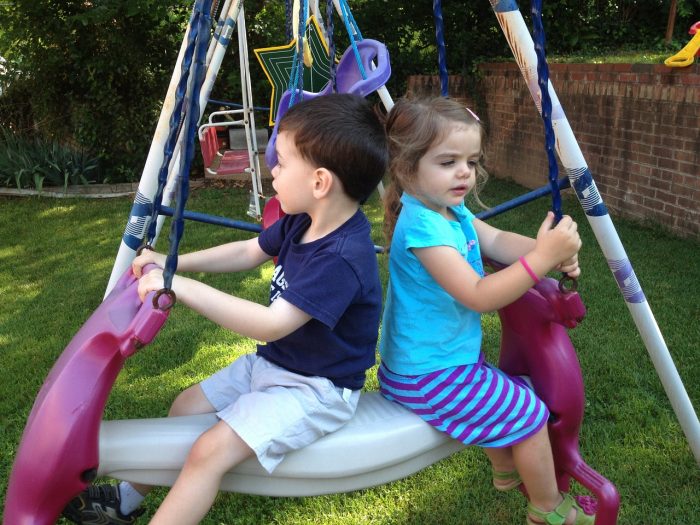 Preschool or Homeschooling
For two months, I couldn't find a maid. In the meantime, I had also taken up a part-time remote job at a parenting startup, so I had many deliverables – and very little time to get it done. My husband's new posting was demanding and though he wanted to help out – he just couldn't as he would be stuck in the office.
This was the first time I actively considered putting my son in a preschool as work pressure was mounting and I was fast crumbling! I didn't want to selfishly insist on my MIL coming over to stay with us again – as she was happier in Assam. I wanted to find a "permanent" solution.
I'm still considering homeschooling, so sending my child to a preschool didn't sit right with me initially. He has turned 2.5 years this Jan, so I am planning to put him in a Montessori after the age of 3 or 4 only.
Luckily I found a new nanny – but she was a young girl. Though she is inexperienced, she takes good care of my child. But still, I don't allow them out of my sight. One room in our house has been converted into a playroom and one into a small home office. I can hear my son playing and peek in whenever I want.
Somehow, knowing that my child is nearby and protected gives me a sense of greater security and ironically allows me to be mentally free and work better. I admire and look up the women – especially single mothers – who work under so many constraints and reluctantly leave their kids in a daycare or crèche. It is a basic necessity for them as they have to work out of home to provide for their families.
Recently I saw in a Facebook mommy support group – a mom had described her heartbreaking experience that her office cab was waiting outside, and her son climbed onto her shoes to hug her tight and say – Momma, don't go.
Heart-wrenching! And this was an eye-opener for me – as I came to realize how blessed I am to be financially independent, have a caring husband and a beautiful family around me.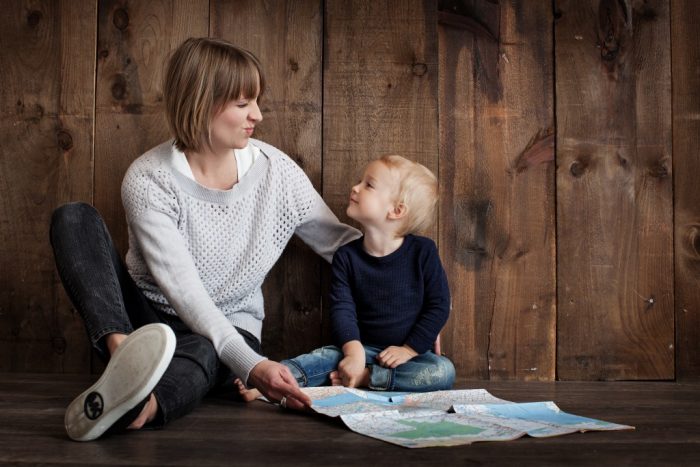 Comparison of Child Care Experiences
Having a full-time maid is the best solution in my situation. Since I'm already a stay-at-home mom I can be there for my child instead of having to send him to a daycare. Having a maid around has many benefits as they are handy around the house. She would help me with cooking, dusting and even the laundry. So while I had some mommy time with my kiddo – my maid would get some chores done. It would be a win-win. The only con that I see is that you have to keep an eye – always, because whatever said and done – they're not family.
Having my mother in law was very helpful as you had a person whom you could blindly trust with your child. That is the single most important pro when you have family helping out. So, when my MIL was visiting, the only con that I see was that the burden of chores fell on me and my husband. Since she helped out so much with the kid, we didn't want her doing anything else – it wasn't right.
Having only my husband (on study leave) as a daycare option didn't go as well as I had anticipated!!! Thank God, we won't be doing that again! Being an army guy, he is super meticulous when it came to doing any chore – and I was always happy go lucky!! So, if I did something in a "shoddy" manner he would go and redo that! Hahaha. I laugh now, but at the time it was extremely frustrating. We had different styles and expectations of doing things, and it took a long time to get to a rhythm that worked for both of us.
Author Bio
Anjana Bhartia is a mommy blogger at MommyRepublic.in. She describes herself as an imperfect mom stumbling through motherhood, discovering the joys of natural and attachment parenting along the way.
P.S. If you are looking at hiring a nanny, I have prepared a Nanny Contract Template to help you hire your own nanny.
Read other posts from this childcare and nanny series.
Join the Working Mom List
Join the Working Mom collective and get support and tools to help you thrive! Subscribers get access to my library of resources and printables.