Today we have a great post with so many tips for parents on how to make coding fun for kids. If you're wondering how you can make coding fun or when does coding become fun, you will love these tips. Getting kids excited about coding happens from a young age when they can play and explore to follow their interests. We definitely agree to start with coding activities for kindergarten when you're looking for when to start coding activities for kids.
My son loved the coding part of their tech class in kindergarten, when they got to sequence the movement of a character by dragging arrows around. This and other coding activities for 5 year olds are the perfect introduction to coding. Another wonderful introduction to coding has been CodeSpark. My son loves the app and he plays it on his iPad like a game, not like a lesson.

In the last few years, the question of why kids must learn to code has spread like wildfire among parenting groups. Many people who previously opposed computer literacy for children have now realized the importance of it and are constantly looking for innovative ways to make their children computer literate.
Considering the future is becoming increasingly tech-oriented, you cannot run away from the fact that your kids must learn how to use technology anymore. Kids' laptops and tablets have already become a daily part of their lives, so why don't you use these devices to have kids learn something more productive – like coding?
The phenomenon may seem difficult and tiring, but as a parent, you must get the hang of it. We understand how difficult it is to make kids learn something new. So, what can you do to make coding fun for kids?
5 Ways to Make Coding Fun for Kids
Considering how the world is becoming increasingly digital every day that goes by, it is important to understand that kids must learn coding not just to have better career opportunities later on in life.
As a parent, you may find it troubling to develop an interest in coding in your child. Initially, it will be challenging, but don't worry—here are a few ways that will help you make coding fun for kids.
Use Devices that Make Coding Fun
We encourage parents to introduce their kids to coding when they are as young as kindergarten. Don't take it the wrong way. We are not suggesting overwhelming them with programs and functions far beyond their reach.
But, you can try to introduce coding by making them play with coding-oriented toys. If your child has some computer knowledge, you can try to help him visualize coding by using exciting and fun visuals.
Even if you don't wish to buy your child a full-fledged laptop at such a fragile age, you don't have to. You can check out a kids laptop available on the market that offers parental control. They are great for kindergarteners and teenagers, and you won't have to worry about your child being exposed to the evils of the internet.
These kids' laptops will allow you to install various apps that can teach coding to beginners. Also, there are various ways to make coding fun, and we are discussing them below.
There are plenty of coding animations available in the market that you can link with the kids' laptop, take commands and complete them. This will pique your child's interest, and they will learn coding more effectively.
Make Them See the Creative Aspect of Coding
The very first thing you can do to make your child learn how to code is to help them understand that coding is not only fun but also creative. Kids who love solving jigsaw puzzles or making Lego sets will easily incline toward coding when you introduce them to its creative side.
You can start by giving them a problem and encouraging them to solve it. Usually, in schools, teachers introduce coding to children by solving math equations. As a parent, you can teach them everything they can create via coding on a kids' laptop so that when they are solving a problem, they are intrigued about what comes next.
Let the Kids Explore
One of the most important things you must help nourish in your kids is the desire to explore and learn more. When they are curious about what will happen next, it fosters interest in the field. Don't restrict them to tried-and-tested paths.
Let them explore and create an environment where they can tinker with computer programs and functions. This way, the kids will make mistakes but will also learn firsthand. That kind of knowledge and exposure never goes to waste.
Get Help from Different Coding Apps
Your children already have tablets. So, why don't you use this to your advantage and reinforce that coding is fun by introducing them to various kid-friendly applications?
We found these applications impeccable since they use different challenges and games to teach coding constructs such as structural thinking, recursion, loops, and decision-making. And don't worry; these educational apps kids will enjoy are available for different age groups and are quite straightforward and intuitive. We liked CodeSpark, Scratch Jr., Code Kart, and Daisy the Dinosaur coding apps.
Make It a Social Activity
Lastly, if you want to make it fun and entice your kids to play, bring in their friends and make coding a social activity.
You can conveniently make a coding club and include all their friends so they can learn coding from one another. Also, you can arrange play dates for your kids to meet up once a week and play coding games. Or they can use the applications to build coding projects and send them to one another.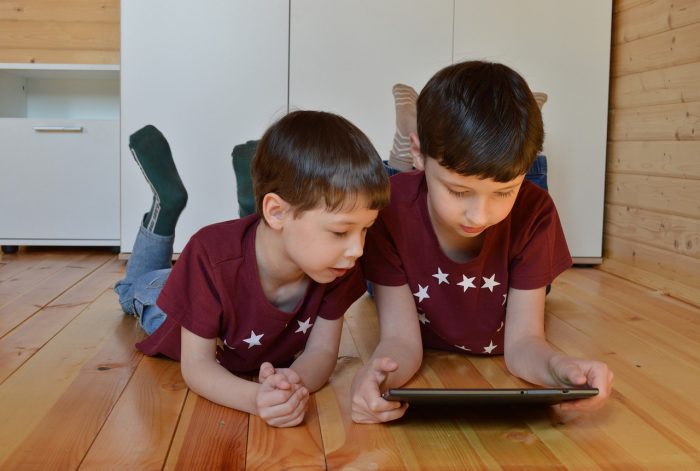 How Will Coding Help Your Kids
Coding and computer education will eventually be your new normal, especially considering how COVID-19 turned the entire world digital. Soon, your kids must learn how to code just like they learned to read and write.
Coding is a soft skill and offers various benefits for the child in numerous domains. Some of the reasons why we think coding is important for children are:
It boosts problem-solving skills

Enhances computational thinking

Encourages persistence

Coding teaches creativity

Introduces the concept of digital literacy

Great skill for building a career
Final Thoughts
So, these are a few ways for you to develop an interest in your kid's coding. You can conveniently make it fun by becoming more involved in the activity. Include coding games in their daily activities, teach them visual representations of coding, and always find new ways to pique their interest.
This will help develop a problem-solving attitude in their kids that will help them in the long run. You just have to find new ideas and games to keep it entertaining. Once your kid learns to love coding on their kids' laptops, they won't need you to entice them. Instead, they will bide their time until they can improve their coding skills and learn new ones.
Join the Working Mom List
Join the Working Mom collective and get support and tools to help you thrive! Subscribers get access to my library of resources and printables.