Learn to Embrace the Blessing of Self-care
By Nancy Virden
Staring at the papers in my hand, a potent weariness seemed to reach through my chest, grasp my heart, and threaten to steal my breath. Only a desperate and silent cry to God connected me to the reality of hope as tears splashed my face and desk.
The stress of helping other people by volunteering up to 70 hours per week, homeschooling my children, and coping with a loveless marriage had collaborated with physical and mental exhaustion to break my spirit. Other than basic hygiene, there was zero self-care in my schedule. Sleeping and healthy eating were options; relaxation, erased.
Also missing was any form of mental health care. With a history of recurring major depression, it was dangerous and negligent of me to allow ten years to lapse without professional oversight in the management of my disease. However, like so many other women, I did not think to ask for help.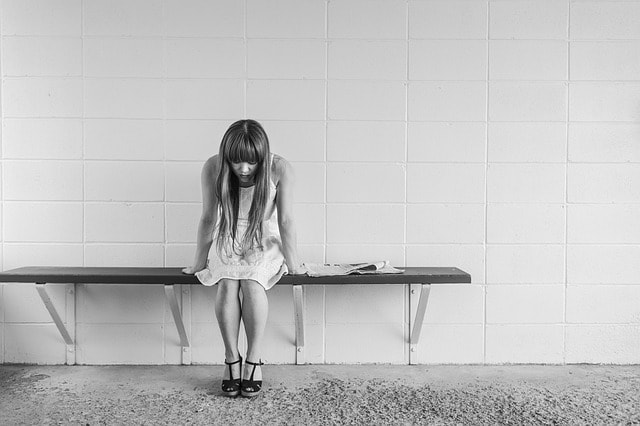 Approximately 1 in 8 women will experience major (clinical) depression. Major depression is a potentially fatal disease that is misdiagnosed in women over a third of the time, and only half of women suffering from major depression ever seek care.
Major depression is a very treatable disease. Professional care is effective in 80% of incidences! So why are we so slow to seek help, and to ask for another perspective? One myth most women tend to believe is that depression is normal for females in some way – whether due to menopause, aging, childbirth, or any hormone-related issue.
We are good at excusing the inexcusable. Whether we do not have the information to know better, are lacking healthy tools for coping, or simply rationalize away our experiences, we women are talented at considering the needs of everyone else above ours.
Doing our best at work or volunteering with gusto, tending to valued relationships, raising children well, managing a household, taking care of aging parents … can it all be done by one woman all the time? Notice that list does not include self-care.
Most of us, regardless of circumstances, will never experience anything worse than a few days of deep sadness or hopelessness. Everyone has nights he or she wishes morning would not come. Our normal range of emotion has room for bad days, grief, and some burnout.
Major depression is not normal; it is a disorder. Low energy and motivation derail daily functioning for weeks. Activities we used to enjoy hold little attraction. Thoughts tend toward worthlessness and despair.
When symptoms grow less manageable, we may still place ourselves at the bottom of our priority list. For the half of us who go untreated, food, television, social media, substance use, or any of a plethora of unhealthy coping mechanisms serve as self-medication.
For me, protecting everyone else was automatic. Protecting Nancy did not often cross my mind. Looking back, I see a familiar daily challenge. It is difficult setting aside perceived duties to focus on personal needs. However, self-care is not selfish. It preserves our ability to be at our best.
Go ahead and reach out for treatment if you are struggling with symptoms of major depression or any mental health challenge. Learn to embrace the blessing of feeling better.
Author Bio
Nancy Virden is a suicide attempt survivor who is passionate about sharing the hope she found. She is an author, Mental Health and Recovery Advocate, and Founder of Always the Fight Ministries. Nancy's mission is to reach those who struggle with mental illness, addiction, or abuse with a positive message, and to encourage people in supportive roles. She speaks to these issues as only one who has been there can. You can learn more and contact Nancy via AlwaysTheFight.com.
In no way is this article intended to substitute for professional mental health care. If you are struggling emotionally today or feeling suicidal, please call the National Suicide Prevention Lifeline 1-800-273-TALK (8255) or go to the nearest emergency room.
Join the Working Mom List
Join the Working Mom collective and get support and tools to help you thrive! Subscribers get access to my library of resources and printables.