I'm guest posting today on Baby Castan On Board about why I'm happy we switched my toddler to daycare. A brief excerpt is below, and you can read the full post there!
Before I had my baby, we decided to hire a live-in nanny to help care for him while we were at work. A secondary reason for having a live-in nanny was there would be another adult in the house while my husband was away on military duty. This arrangement worked out great for some time, but when my son was almost two, our nanny suddenly quit on us. I was solo-parenting at the time, so her departure added quite a bit of extra stress into my life. Having to get both of us ready and out the door plus adding the time it took for drop off and pick up did impact my schedule.  But as it turns out, this was a great move for the toddler.
Reasons switching my Toddler to Daycare was a great move
Toddler's learning soared in daycare
Toddler is interacting with other kids in daycare
Toddler is getting prepared for school
Read the rest of the post on Baby Castan On Board!
Don't forget your Custom Daycare or School Labels Pack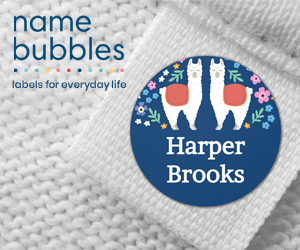 P.S. If you are looking at hiring a nanny, I have prepared a Nanny Contract Template to help you hire your own nanny.
Read other posts from this child care and nanny series.
Save
Join the Working Mom List
Join the Working Mom collective and get support and tools to help you thrive! Subscribers get access to my library of resources and printables.