Inside: Wondering how to stay organized working from home? These tips will help you be an organized stay at home mom and organized working mom at the same time.

The most difficult job is a stay at home mom who also has a career. The number of stay at home working moms has increased drastically over the past couple of decades due to technology's ability to allow employees to work remotely. The number of people globally working from home grew exponentially though in 2020 due to the COVID-19 pandemic. In fact, in March of 2020 88% of organizations worldwide encouraged workers to either work from home or remotely.
With so many mothers working from home the difficulties that moms face balancing work and child-rearing duties have become even more apparent. To help counteract these difficulties below we will discuss ways to stay organized and motivated as a working mother. Here are tips to help you be an organized stay at home mom!
How to Stay Organized
Staying organized at work is difficult. It's more challenging if you're helping educate your kids in multiple subjects, cooking lunches, and keeping both your children and yourself focused throughout the day. You might be spending so much time organizing your children's lives that you don't have enough time to organize your own life. To help you stay organized, use the printable below, and follow these steps. These steps will help you be an organized working mom and answer the question how to stay organized when you work at home.
Step 1:
The first objective is to list two things you are excited about. This can be personal or career-related. Such as, excited for a television show you get to watch tonight after work or excited about working on a new project or with new team members.
Step 2:
The second two tasks are to jot down your focus and declaration. Your focus can be on an emotion or a goal. For instance, you can focus on staying calm or positive regardless of what occurs that day. Your declaration should be geared towards self-help and growth. It is an overt statement to hold yourself accountable as the day progresses.
Step 3:
The third objective is to write down today's priorities from most-pressing to least-pressing. These priorities can be a mix of job assignments or personal tasks that need to get done. It's up to you how you organize your priorities.
Below, you will find another organizer to help you get situated during your morning routine. After your kids are settled in with the day, it's time for you to get settled in yourself and begin your workday. Go through the below checklist to help you stay mindful during the day.
How to be Inspired at Work
Being inspired at work can be difficult. With everything going on in life it's hard to take the time to think about what to be grateful for and how to be in the moment. Furthermore, the stress of being a mother and taking care of your children can be overwhelming and exhausting. That exhaustion can prevent inspiration and creativity from occurring. Worse, stress can tie you down and make you feel unable to get anything done.
To help, here are 12 empowering quotes from women who have been where you are now and who have shown incredible resilience and perseverance in their lives. Feel free to download this printable onto your computer or print it and place it somewhere in your workspace to look at from time to time.
---
For more tips and tricks for stay at home moms visit JobHero and see their list of 32 stay at home jobs for moms looking to reenter the workforce or change careers.
You may also like: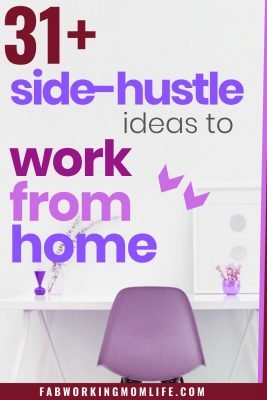 Join the Working Mom List
Join the Working Mom collective and get support and tools to help you thrive! Subscribers get access to my library of resources and printables.