Motherhood is heavy. We're busy moms. We're spouses. We're also employees. We wear all the hats and while motherhood is all-encompassing, sometimes life gets downright exhausting. Have you ever thought about how to practice mindfulness for anxiety when life causes stress? Mindfulness for moms is often a helpful therapy tool. Keep reading for mindful mom ideas!
Why is mindfulness for mothers such a big deal? It is so important to consider the effects of mindfulness psychology, to practice mindfulness at work and at home, to always seek and find our joy.
How to Practice Mindfulness for Moms in Daily Life
Benefits of Mindfulness
What is mindfulness? Defined:
a mental state achieved by focusing one's awareness on the present moment, while calmly acknowledging and accepting one's feelings, thoughts, and bodily sensations, used as a therapeutic technique.
Did you know that mindfulness can help us in many ways? Here is a list of mindfulness benefits to help you become a mindful mom:
Decrease in stress
Boost the immune system & general health improvement
Less depression
Improved brain function
Boost resilience
Less work burnout
Wondering how can I be a mindful mother? Here's how to practice mindfulness for stressed moms.
Who practices mindfulness?
Focus on Small Moments of Joy
Sometimes a mindfulness practice only takes a few moments. Those moments add up over the day and over the week, and before you know it, you have a general good feeling about yourself and life.
Start small. Savor your morning coffee by taking in the scent and warmth of the cup. Savor the flavor of the first sip and let out a mindful, relaxed sigh.
Cherish the sweet hugs your child gives as you say "have a nice day" before dropping them off at preschool.
A gratitude practice and a mindfulness practice work together for our overall happiness and well-being.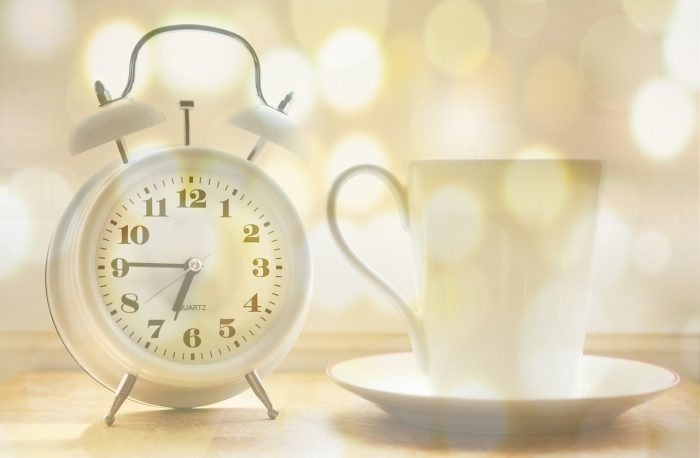 Mindfulness for busy moms – how do you practice?
Turn Stressful Moments into Mindful Moments
How to mother's manage stress? Do you know how to practice mindfulness at work? When you're at work and things start to get stressful or overwhelming, take a moment of mindfulness to recharge yourself. Focus on the pressure of your feet pushing into the floor, and the way your body feels sitting in your chair. Focus on the sensation of the chair around your back.
You can even do a meditation.
Spend a few minutes to focus on your breath. Take deep, cleansing breaths before logging into your computer. Look out the window and admire a nearby tree or flower for a few moments.
You can hear more about the science of breath from Miss Mayim:
Count the steps as you walk to the restroom and back. That counting gives your mind a reset from what was stressing you out, giving you a chance to recharge.
Counting also works wonders on helping calm a toddler tantrum.
What is mindfulness? Do you know why mindfulness is important?
Stop Negative Self-Talk
We all have an inner critic and sometimes she can be helpful to motivate us to do better. But most of the time? She just distracts us from the good we do and steals our joy. So here's how you can silence that inner critic or impostor syndrome and practice mindfulness focusing on the positives in life.
If you catch yourself thinking or saying something negative, challenge yourself to say something positive instead.
How do you have a conversation with your best friend? If you say something unkind about yourself, I bet your friend would respond with kindness and point out your achievements.
Rephrase your language – if you're saying "I can't do this" add "yet." Maybe you are going through something challenging and there is a huge learning curve, but with effort and putting your mind to it, you will get past the hurdle and turn the "I can't" into "see how I did that?"
Remove absolute words like "always" and "never." No, your toddler is not "always" melting down. But he is currently having a hard time and needs your help. And yes, you are there for your toddler to provide support.
A bit of a mindset shift and adopting simple concepts and the practice of mindfulness in your life can make a huge difference in your happiness and mom life.
How do you practice mindfulness as a busy mom?
---
This post is part of the 31 Tips for Working Moms series. See the rest of the posts here:
Join the Working Mom List
Join the Working Mom collective and get support and tools to help you thrive! Subscribers get access to my library of resources and printables.