Mindfulness is a popular topic lately, for kids and adults alike. It has been around for years and years, but after undergoing some recent studies, it has seen a resurgence of popularity lately.
It has been shown to decrease stress, reduce anxiety, help with focus and decision making, and even help kids learn more in school.
What Exactly is Mindfulness?
Mindfulness is not the same as meditation, especially not in children. Meditation is a larger umbrella term for bringing attention to the mind and achieving a higher level of consciousness in a variety of ways.
Mindfulness, specifically, is the act of bringing attention to one particular thing or activity, with the goal of focusing your thoughts on something specific.
I tell my students, "Mindfulness is the practice of focusing on just one thing at a time. And then when you realize you aren't focusing anymore, you try again and go back to focusing on that one thing."
Mindfulness is really all about trying again. No one can hold their focus on something specific for long extended periods of time without diverging. But we can all remind ourselves gently to try again when we notice that we have lost our focus.
That is the practice of mindfulness.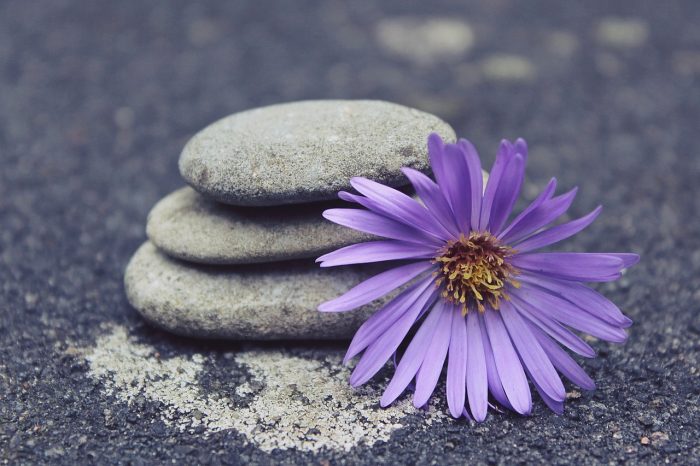 Give Mindfulness a Try!
I strongly recommend trying to practice mindfulness yourself, first. Mindful Schools is an excellent program that teaches teachers how to bring mindfulness into their classroom. If you want to take their course on how to teach mindfulness to kids, they require you to have completed an introduction to mindfulness course for yourself before you can start to teach to others.
It is really important to know what mindfulness feels like and how it benefits you as a person before you start to teach it to kids.
There are plenty of resources out there lately, especially in app and podcast form. I like Headspace, Calm, the Insight Timer, 10% Happier, On Being, and Mindfulness Mode.
One of the best books I have read on mindfulness and how to start is by Dan Harris is called 10% Happier: How I Tamed the Voice in My Head, Reduced Stress Without Losing My Edge, and Found Self-Help That Actually Works–A True Story. This book is really down to earth, practical, and has quite a good bit of dry humor for the skeptics out there. It helps make mindfulness accessible for anyone, and the language they use works well with kids too.

Start Bringing Mindfulness into the Lives of your Kids
After you have a little experience with mindfulness yourself, then you can start to introduce it to your kiddos. If you have practiced mindfulness around them, let them ask questions, tell them about it, and share your experience.
Then, start to bring mindfulness in little bits at a time. Make sure to talk about how mindfulness helps us focus, and release stress and other big emotions.

We always start with mindful listening.
Use a singing bowl or a nice sounding bell (or use one on the Insight Timer app). Tell your kids you will ring the bell and hear a special sound. The sound will keep going longer than you might think, so you have to listen closely. Once the sound stops, you can show that you can't hear it anymore by putting a thumb up on your knee (or some other signal).


Once you have practiced this type of mindful listening, you can start to branch out and use your mindful listening in other parts of your life. Listen to the sounds you hear outside, in a restaurant, or at the store. Try to listen and for thirty seconds or so, and then after you do, everyone can share something they heard.
Next is mindful breathing.
Start teaching how to belly breathe. Inhale deep into your belly and let it expand, then exhale and release. Breathe in and out with your nose, not your mouth, and try to keep your shoulders relaxed. This type of breathing is often best practiced laying on your back, at least to start.
With my students, I teach lots of different ways for them to keep track of their breathing and follow along with a leader. We use a Hoberman sphere to slowly open and close while inhaling and exhaling.
Here are some of the breathing techniques we follow:
14 Clever Ways to Breathe with your Kids to Calm Down
Now you can add in mindful movement.
Yoga is obviously a clear choice here. Try some yoga poses with your kids, they can do a lot at any age! Make sure to try some simple poses that you can do together, first. Set up a calm space, do a sun salutation or some grounding poses, and feel your muscles stretch and strengthen.
Hold the pose together for a least 5 breaths, breathing slowly. Don't worry about getting the poses exactly right, just focus on the stillness and the breath.
Check out these articles for more ideas:
Five Things You Need to Know to Teach Toddler Yoga and Have Fun
How to Effectively Teach Kids Yoga Based on Child Development
I hope these ideas have inspired you to try some mindfulness practices with your kids or students!
Author Bio

Maia is a 5th year Movement Teacher at Hiawatha Leadership Academy in Minneapolis, MN. She has been teaching yoga, mindfulness, and movement full time to kids for over 6 years. She has trained in Yoga Calm, Little Lotus, Super Stretch, Street Yoga, Baptiste, and Mindful Schools.

Maia is also the founder of Kumarah Yoga, an online resource for kids yoga teachers in studios and public schools around the world. She writes blog articles, kids yoga lesson plans, and mindfulness resources. She is especially passionate about teaching yoga to kids with an equity mindset, making sure that yoga can be accessible to all kids of all backgrounds.
Here's an infographic sharing more about mindfulness in children.

Join the Working Mom List
Join the Working Mom collective and get support and tools to help you thrive! Subscribers get access to my library of resources and printables.