Between the school's holiday play, work obligations, Christmas parties, and gift shopping, the weeks leading up to Christmas can be a hectic and stressful time. It's easy to get overwhelmed and rush through your busy days. In years when we're extra busy, or if money is tight, giving our kids a lovely Christmas holiday can be a bit of a challenge.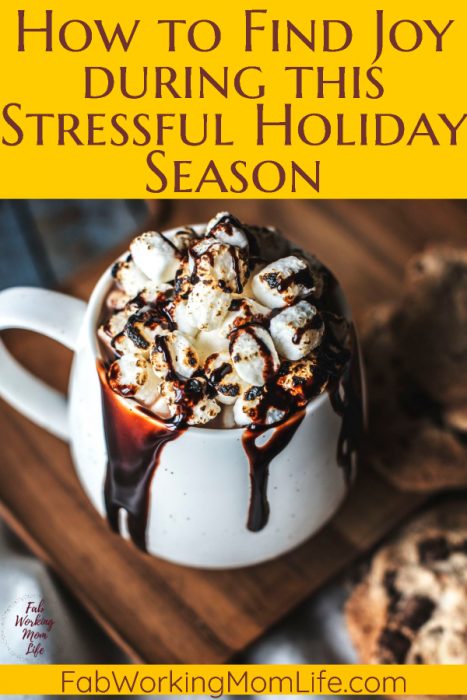 Sometimes when we push through our busy schedule to get it all done, we exhaust ourselves and realize that we've blown through the entire holiday season without stopping to enjoy it. No matter what's going on in your life and with your bank account, you can make it a special holiday by getting a little creative. There are a few little simple things we can do to make sure we enjoy this holiday season, no matter how busy we are or how much pressure we're under.
Making the Most Of Your Time and Resources this Holiday Season
Use Time Wisely
No matter how much time you have on your hands, use it wisely. Time is a finite resource, and we each only get 24 hours per day. Spend your time on things and with people that are most important to you. Prioritize what you really want to do and what brings you and your loved ones the most joy.
Maybe that's making five different batches of Christmas cookies together. Or maybe it's buying a tin of cookies at the store and heading out to see the lights instead.
What will help you create those wonderful memories that will last a lifetime? Make those things a priority and then work in the rest if and where it makes sense.
Keep Spending in Moderation
The same holds when it comes to finances. You don't have to spend a lot of money on Christmas decorations and gifts. Instead, spend wisely on a few things that are important to you.
If you want to buy your son that new bike he's been wishing for, spend your money there. Cut back on gifts for extended family and friends and stop feeling obligated to give everyone a gift.
Cut back on fancy decorations or costly holiday events that don't mean all that much to you.
Find Joy in Inexpensive Things
Make a batch of homemade cookies to give as gifts. Get crafty if that's your thing and come up with something cute but inexpensive.
There are tons of free and inexpensive things to do during the holiday season. Go out and look at the city's Christmas lights. Make some ornaments and other crafts at home with stuff you already own.
Use both your time and your money wisely on what's most important to you and your loved ones, and you'll have a wonderful Holiday Season no matter how little there is of each.
Finding Joy During A Stressful Holiday Season
Stop And Smell The Poinsettias
When we're too busy, it's hard to notice the fun little things this season has to offer. Challenge yourself to stop at least once a day and "smell the poinsettias" with a bit of mindfulness practice. Take a short little break to enjoy a cookie and your favorite cup of coffee. Spend a few extra minutes when you're driving home with the kids in the evening and look at lights. Turn on Christmas tunes and sing and dance through the house, if you're into that sort of thing. Just stop and have some holiday fun for a few minutes. It's a great way to combat stress that builds up over the holidays.
Get Your Own Little Elves
Santa doesn't do everything on his own, and neither should you, Mama! Learn to delegate both at the office and at home. Whether you use Amazon Prime to shop for gifts or use Shipt to deliver your groceries (my personal favorite), delegating tasks is key to keeping your sanity, during the holidays and any time of year. Get the kids to help with cleaning up after dinner, and maybe you can even get them to help with wrapping their siblings' presents.
When you get some help with some of the things you have to get done, you're freeing up a little time here and there to enjoy the season. No better time than the present to get good at delegating.
Making A List And Checking It Twice
Last but not least learn to prioritize. Make a list of what you need to get done today, this week, or before Christmas. Prioritize it and then go back and check it again. Strike out anything you don't need to do.
It's incredible how freeing cutting tasks, and things out of your life can be. There are a lot of things we do just because we've always done them. When you stop and challenge yourself to focus on the important stuff, it becomes much easier to cut out busy work.
That in turn dramatically reduces the length of our to-do list and with it both the time it takes to get everything done and the stress we're under.
Follow these tips to help you find joy during this busy holiday season.
---
Infographic – Ways To De-stress
Here's an infographic from Adidas sharing ways to destress this holiday season.
Grab your Affirmations Now!
Join the email list and we will send you these affirmations for working moms right away!