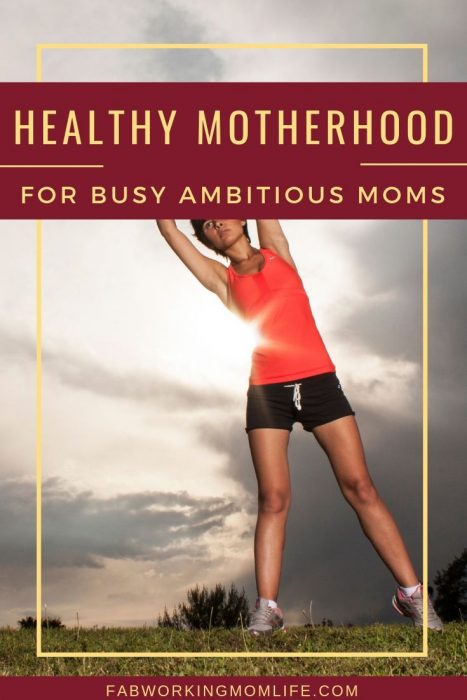 I have a confession to make. I want it all. Yep, everything. I want a beautiful family, I want self-fulfillment, and I want to feel fit and fabulous.
Every day.
Anyone with me?
In fact, I know it's possible to have everything, it's just a matter of getting the balance right.
And you know what most ambitious moms leave out of the equation? Themselves.
They're so busy doing everything and taking care of everyone else that they forget to take care of themselves.
Forgetting to Take Care of Me
A few years ago, I'd moved from the UK to Spain. I was living the "dream life".
Except I wasn't. (The fact that I accidentally lost my medical career in the move didn't help.)
But it was more than that. I wasn't used to active self-care.
I was used to burning the candle at both ends, doing whatever needed to be done, just getting on with the job.
No time to replenish my own batteries.
And when they wore low (all those nights breastfeeding twins), I realized I wasn't being the person I wanted to be.
I snapped at my kids more than I wanted to.
I clashed with my husband more than I wanted to.
I felt a feeling of inside turmoil more that I wanted to.
On the outside, I was living in paradise. On the inside, I wasn't.
A General Health Overhaul
There wasn't a quick fix overnight solution.
Gradually I started to change the way I thought. I bought I ton of self-help books and started to work on making my thoughts and outlook more positive.
I started to prioritize my own health. I made time for me. I went swimming. I went to yoga. I even sometimes had reflexology.
I changed the way my family and I eat. (I thought we were doing pretty well at the time, but now I've got myself up to date with nutritional research and realized there was room for improvement. A lot of improvement!)
Fast forward a few years and now I live a healthy life. And I help others lead a healthy life. (In fact, my "heart message" is how we can all avoid so many diseases by leading a healthy life.)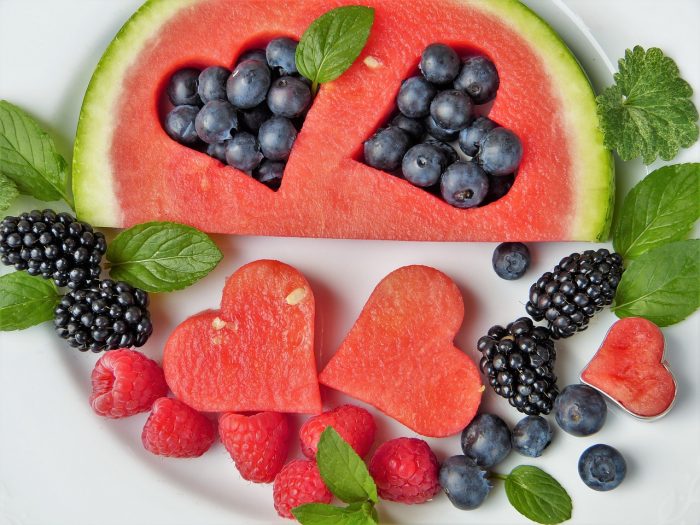 The Pillars of a Healthy Life
It can be difficult to wade through all the conflicting advice on the internet, but here is my "healthy living framework."
1. Nutrition.
Nutrition affects all of us in different ways but there are some big bits of advice that apply to us all. Most people eat too many refined carbs these days. The most healthy form of carbs are unrefined (aka vegetables) and wholegrain. Lots of fiber and variety is also good for us. The "low fat" advice doesn't work for most people and healthy oils are now advocated. The oil with the most research behind it is extra virgin olive oil. I use it for all my cooking. (Well I live in Spain so who wouldn't?)
More information: Fit and Fabulous Podcast "The Healthy Benefits of the Mediterranean Style Diet" and "Health Benefits of Olive Oil"
2. Sleep.
There is SO much interesting information about sleep now. It affects our health, productivity and memory. To feel fit and fabulous every day, you need to get 7-8 hours of sleep. (I know this can be difficult when you have young kids but making sure you prioritize your sleep is a good first goal.)
If you'd like to know more about sleep, here's a podcast on "Everything You Need to Know About Sleep". 
3. Exercise.
Exercise is another key to feel fit and fabulous. Many people say they don't have enough energy to exercise. They have it the wrong way around! You need to find your "exercise that recharges you". For me, it's swimming. When I feel low in energy, I make sure I go swimming. Afterwards, I feel amazing. Full of beans and ready to go. (There is sometimes a "tired" feeling but it's a satisfied tired feeling rather than an apathetic tired feeling.)
4. Emotional Wellness.
This is a big topic! But we need to manage our emotions rather than being controlled by them. Our brains are wired to be negative, and we need to rewire them to be positive. (This makes sense if you think of our hunter-gatherer ancestors. Avoiding the "negative" or tiger had far more severe consequences than if they didn't get the positive. If you thought there was a tiger behind the bush and there wasn't, you lived another day. If you optimistically presumed there wasn't and there was, it was lights out.)
Emotional health is being able to feel our emotions, the good and the bad, without acting on them. When we feel anger, we feel the emotion and it passes like a cloud in the sky. Instead of shouting and screaming.
More information: Fit and Fabulous Podcast Letting Go of Anger. 
Starting With Self Care
You don't have to do it all at once! The biggest step is to realize it's important. To have a think about what your life would look like if you started to take care of yourself. (Hint: You'd feel fit and fabulous and have the energy to turn up to be who you want.)
Author Bio Dr Orlena
I'm Dr Orlena, a pediatric mother turned weight and life coach. I help ambitious mothers lose weight lead their most amazing life. Check out my podcast fit and fabulous. During Sept and Oct I'm doing a series of videos classes, including "How to Lose Weight whilst Cooking For Your Family". Find out more here. 
Join the Working Mom List
Join the Working Mom collective and get support and tools to help you thrive! Subscribers get access to my library of resources and printables.