If there is a new mom in your life who recently had a baby, and you're wondering what is a good gift idea for new mom, here are some great baby shower gift ideas for your list. Keep reading for top baby gifts for new moms.
Gift Ideas for New Moms
Please note that I may be compensated for sharing some items on my gift guides, but opinions and the decision to feature the items are my own! Gift guides include some sponsored links. Affiliate links are used in sharing some of these ideas with you.
These are all great ideas for a present for new mom in your life.
Affiliate links are used in gift guides to share our product recommendations with you. I will be compensated if you make a purchase after clicking on my links.
---
Fantastic Gift Ideas for New Moms
New moms want to be pampered. Give a new mom something to signify what an amazing and lovely thing a birth of a new child can be, with a gorgeous Gold Disk necklace like this one from AU-Rate. These are amazing and special gifts for new moms. You can engrave the baby's name and birth date, or other meaningful details. This gives something special for the new mom to wear around her neck besides the actual baby, of course.
---
New moms love baby keepsakes. Snap Diva Designs creates gorgeous scrapbooking sets and even will put together a baby album for you. Check out a gorgeous example!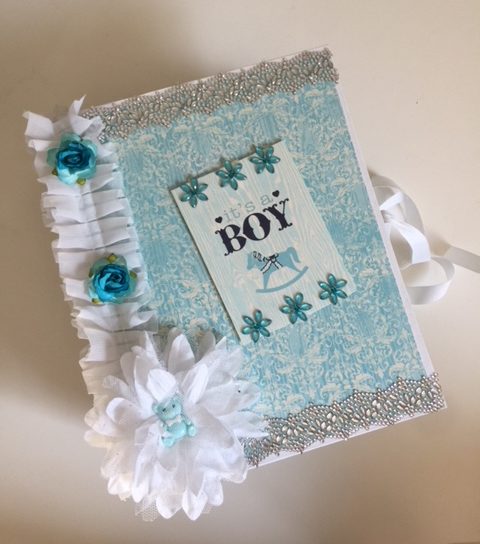 ---

This super awesome baby carrier from Ergobaby! Because it allows her to hold the baby close, while still having her hands free. I love mine so much, even if my toddler is getting heavy!
The Ergobaby Newborn Baby Bundle is on sale for 25% off when you bundle a Baby Carrier, Infant Insert, Teething Pad, Nursing Pillow and Swaddler.
---
Also, swaddles for the baby that help the baby sleep make awesome gifts for a tired mom! These lovely weighted blankets from Nested Bean are the perfect item to wrap your baby in so you both can get some sleep! I love gifting the Zen swaddle to my friends at their baby showers.

---
Items that grow with the child are a hit! Who wants something that is only good for a few months, right? This rocker becomes a feeding chair!
---
A Doona car seat stroller. This one item is both an infant car seat and a stroller. Don't wake the baby up taking in and out of the car, just plop it out, and extend to be a stroller.

---
A Nanit baby monitor is a brilliant baby shower gift. This monitor is smart! I wish I had this when my son was a baby. Nanit tracks—and understands—sleep patterns, parent visits, room conditions and much more.

---
Here's another amazing stroller idea that allows you to buy one item for multiple purposes. It transforms from a baby stroller into a toddler trike! Get a stroller that grows with your child! Shop the Bentley Trike in a variety of colors

---
Some lovely wallpaper for the child's nursery would make a sweet gift! Check out these adorable children's wallpaper ideas from Ever Wallpaper. Whether you want a fairy tale style and a cute animal style for your baby girls, or a cool space or colorful style for your baby boys, or a neutral style wallpaper, find a perfect one for them.
---
We also love the beautiful wallpapers and wall art from Photowall. Get Wall Art that Reflects your Personality! Photowall believes that the most interesting homes are the ones that express people's personalities. On their shop you will find wallpapers and prints that reflect your interests, dreams and ideas.
---
What about a lovely custom wooden chalkboard to help with household and schedule organization?

My talented friends at The Skilled Smith Workshop can make just about anything you can dream up!
---
Making freezer meals would be a wonderful gift for a new mom.
She might need a slow cooker to go along with all the freezer meal cooking she'll be doing.
---
In the absence of a house elf, a robot vacuum is a must-have, mamas! I absolutely love mine. I run it often, it picks up crumbs and pet fur, and makes my life so, so much easier!

---
The Baby Cubby is an amazing website for all thing baby gear including amazing diaper bags. You can get so many great gift ideas for new moms here!

---
I love this amazing diaper bag by CiPU. This diaper bag contains 13 compartments and has so many accessories, including a changing pad, a pouch, and a mini-purse. Oh, and a stroller hook! I love how there's a spot for everything and it allows you to organize all things baby and know exactly where something is without having to fish around one big bag. Need the diaper rash cream? Designate a pocket and done. Pulling everything out to search for one thing isn't practical, especially on the go. So this is brilliant.
I love the gray and pink coloring, cute and elegant at the same time. Definitely looks better than my "monkey bag" as my husband calls my first diaper bag.
This bag is also super lightweight and waterproof, so it makes a great baby accessory and an awesome gift.
You can learn more about CiPU on their website.
---
What about gifting a subscription to Amazon Prime
? It is so hard to go out and go shopping with a new baby, and having 2-day delivery is pure gold when you're a new mom.

---
Excellent Gift Ideas for New Moms under $15
My son is still in love with this toy, and it keeps him occupied and gives me a few moments to myself. I used this to entertain him sitting in his high chair while I prepared his meals, and he plays with it as he falls asleep. Great gift to help keep a mom sane.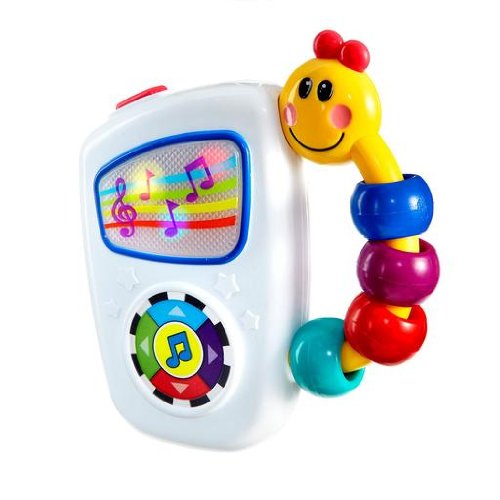 ---
Something to help the baby relax and the new mom to (maybe) get some rest!

---
Some reading material, if she has time to read or something.
---
Gift Ideas for Breastfeeding Moms
A lovely nursing top would make a great gift for a new breastfeeding mom.
---
For mamas who breastfeed, a good pumping bra is also a must. If you're comfortable gifting an item of a more personal nature such as this, I definitely recommend a pumping bra for all pumping moms, such as this Simple Wishes Signature Hands-Free Pumping Bra. I personally cut-up an old sports bra before I finally got my hands on one of these, and this bra made pumping so much easier. Especially at work.
A good pumping bra like this one is comfortable and gives you the freedom to be hands-free (because you know moms never get a break). This one has an adjustable back panel to ensure a comfortable fit since a new mom's body goes through many changes. You can use any major brand breast pump with this bra and the front has a zip-in center panel that allows side-to-side movement for proper positioning of pump flanges.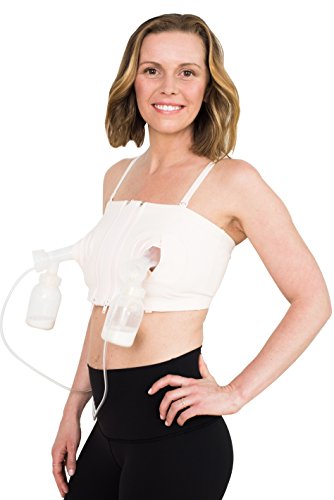 ---
A nursing pillow is a must! It helps so much not to have to bend all the way over all the time. Definitely a must-have for breastfeeding mamas.
---
Lactation cookies are also well-received. Especially if you know a local baker who makes them.
And for a closer friend, let's help a breastfeeding mama with some lovely items from Mommy Knows Best! Their mission is to create safe and natural products for nursing mothers who need assistance in increasing their breast milk supply for their newborn babies.
---
What gifts are on your list for a new mom in your life?
Looking for more of my fabulous gift guides? Here you go!

Join the Working Mom List
Join the Working Mom collective and get support and tools to help you thrive! Subscribers get access to my library of resources and printables.