Since my gender neutral Frozen gift guide was well-received, I was asked to make another one, based on my son's second favorite song – How Far I'll Go. Maybe I should also be shopping for Moana toys for boys. These are great gender neutral gift ideas.
The great thing about Disney's Moana is it has both a female and male hero, so there's something for everyone. Still, most of what I see are dolls so let's think outside these toys for toddlers. So check out this fun list of Moana gifts for toddlers.
Looking for Disney's Moana toys for boys? Check out this gender-neutral Moana gift guide!
Affiliate links are used in gift guides to share our product recommendations with you. I will be compensated if you make a purchase after clicking on my links.
Moana Toys for Toddlers that are Gender-Neutral
Moana (2016) (With Bonus Content) Start with owning the movie to watch any time you want.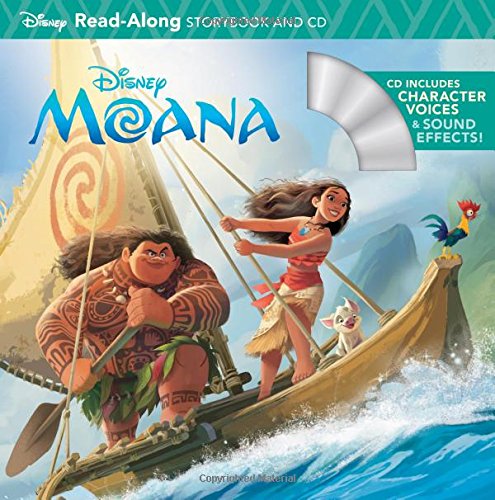 Moana Read-Along Storybook & CD A read-along storybook is lovely and fun, teaching these early learners the love of reading.
Disney Moana -MP3 MICROPHONE – Sing Along With This Super Cool Microphone! Featuring Built-in Music from the Movie and Flashing Lights to Create the Ultimate Concert Right at Home! I mean, let your little one sing to their heart's content.
Moana Little Golden Book (Disney Moana) I'll always have books on all my gift guides for toddlers and preschoolers!
Moana and Maui Plush Throw 46 x 60 This is a lovely blanket and lovey for toddlers. It has both the main characters so is gender-neutral and it looks so soft!
Bendon Disney Moana Imagine Ink Magic Ink Pictures Oh we love Imagine Ink around here and they make fantastic stocking stuffers, and travel toys.
Wonder Forge Disney Moana Matching Board Games Memory games are fantastic gifts for toddlers and preschoolers – they help develop their little minds and are fun.
Hasbro Sorry! Game: Disney Moana Edition Woo! A classic game, Moana style! Fun for the whole family.
Ravensburger Disney Moana Born To Voyage 49 Piece Jigsaw Puzzle for Kids
My kid loves puzzles and is the class puzzle master. This one might be a fun challenge and a great gift for a preschooler.
LEGO Disney Princess Moana's Ocean Voyage 41150 Disney Moana Toy oh yea some fun LEGO themes for our tiny builders!!
Disney's Moana Maui's Magical Fish Hook is always a winner. Gotta have Maui's hook!
What do you think of these Moana-themed gift ideas for toddlers? Do you have any other gifts for toddlers I should add to my list?
Join the Working Mom List
Join the Working Mom collective and get support and tools to help you thrive! Subscribers get access to my library of resources and printables.