Spring has sprung, and your energetic toddler or preschooler is ready to play in the warming weather! Both of you have been cooped up inside all winter, staying warm but contained. With the temperature on the rise, more activities for toddlers and young children present themselves. Why not take advantage of it to help them develop their fine motor skills? Let's do some fun first day of spring activities for toddlers!
Fine motor skills refer to the more concentrated efforts we make to maneuver through everyday life. Some of the most important tasks that require fine motor skills include writing and using flatware for eating, so strengthening the muscles that perform these tasks at an early age can provide a firm foundation for your child's success later on. And who knows? Maybe you can sneak in some learning in the meantime! Here are some activities you can do this spring to develop your child's fine motor skills.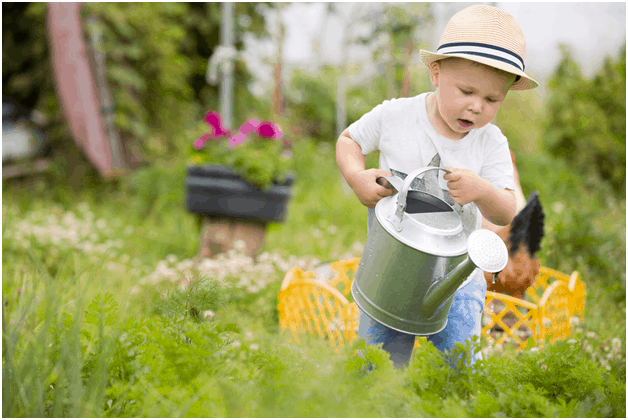 Spring Activities for Toddlers
Enjoy these spring fine motor activities for preschoolers and toddlers. You'll also like these spring gross motor activities for preschoolers.
Explore Nature
Science is always a great way to engage children of any age, but young children are especially inquisitive because to them, the world is a magical place of unexplained wonders. They want to know about the world around them. Spring is a wonderful time to get them outside into nature because the plants and trees are blooming and often splendorous with color. Playing nature games, such as taking an imaginary journey through a leaf or role-playing as a sprouting seed, can engage your child in their environment while practicing the careful handling of leaves, flowers, twigs, and plants.
Arts and Crafts
From old standbys like Playdough and macaroni necklaces to new ideas using pipe cleaners or golf tees, arts and crafts not only enhance your child's fine motor skills, they are also a lot of fun for children! Let your kids' creativity loose with craft items like beads, pom poms, construction paper, popsicle craft sticks, and things from outside (twigs, rocks or shells, for example). Allowing them to express themselves builds their creative thinking, and manipulating the materials builds fine motor function. Threading beads onto a pipe cleaner or arranging pom-poms into a picture is great practice for little hands. Egg painting season is also a great time for your child to practice fine motor control, too!
Improvised Games
When it comes to games, kids will use anything to play. Making up games using tape, chalk, beads, pom poms, or even just good old imagination can be beneficial to your child's motor skills. Classics such as "The Floor is Lava" turn your home into a jungle gym for your kids to scurry and climb through. Old boards or even colored tape can be a balance beam. Draw or make a circle on the ground or floor for a target your kids can toss a frisbee, a bean bag, or even a balled-up piece of newspaper into.
Learning Activities
Learning can and should be fun for kids, so try turning learning activities into fun games that can build motor skills. Picking things up with tongs, for example, can encourage motor control and be incorporated into a counting game; handling coins teaches about money, and mixing food coloring or watercolor paints can teach about colors in an environment that also builds your child's fine motor skills. Or have them sort the rainbow using colored bits of anything you can find, grouping each item by colors (this can be adapted to do shapes as well).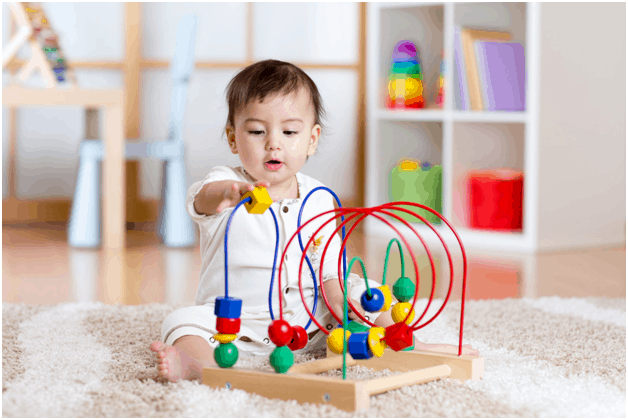 This spring, treat your toddler or preschooler to fun and games and build their motor skills in the process. This can be fun for both of you, building memories as well as muscles as they learn to work in the world around them. Practice always makes things easier to do, and these activities give your child plenty of practice in a fun way!
Author Bio

Cassie Brewer lives in Southern California. In her free time, she enjoys writing about her passion (healthy living of course!). Nothing makes her happier than helping other be the best version of themselves they can be. You can follow her on twitter @Cassiembrewer
Join the Working Mom List
Join the Working Mom collective and get support and tools to help you thrive! Subscribers get access to my library of resources and printables.