I was at a book club meeting at a restaurant recently with Baby H in tow. Don't ask me why I thought we could handle book club time. As this little one gets bigger, he makes it more and more difficult to focus on and enjoy book clubs. Alas. Baby H kept messing with my straw from my soft drink cup, and a fellow member (who is also a teacher) handed my toddler her straw and showed him how to stick it in the straw hole, and this game was born.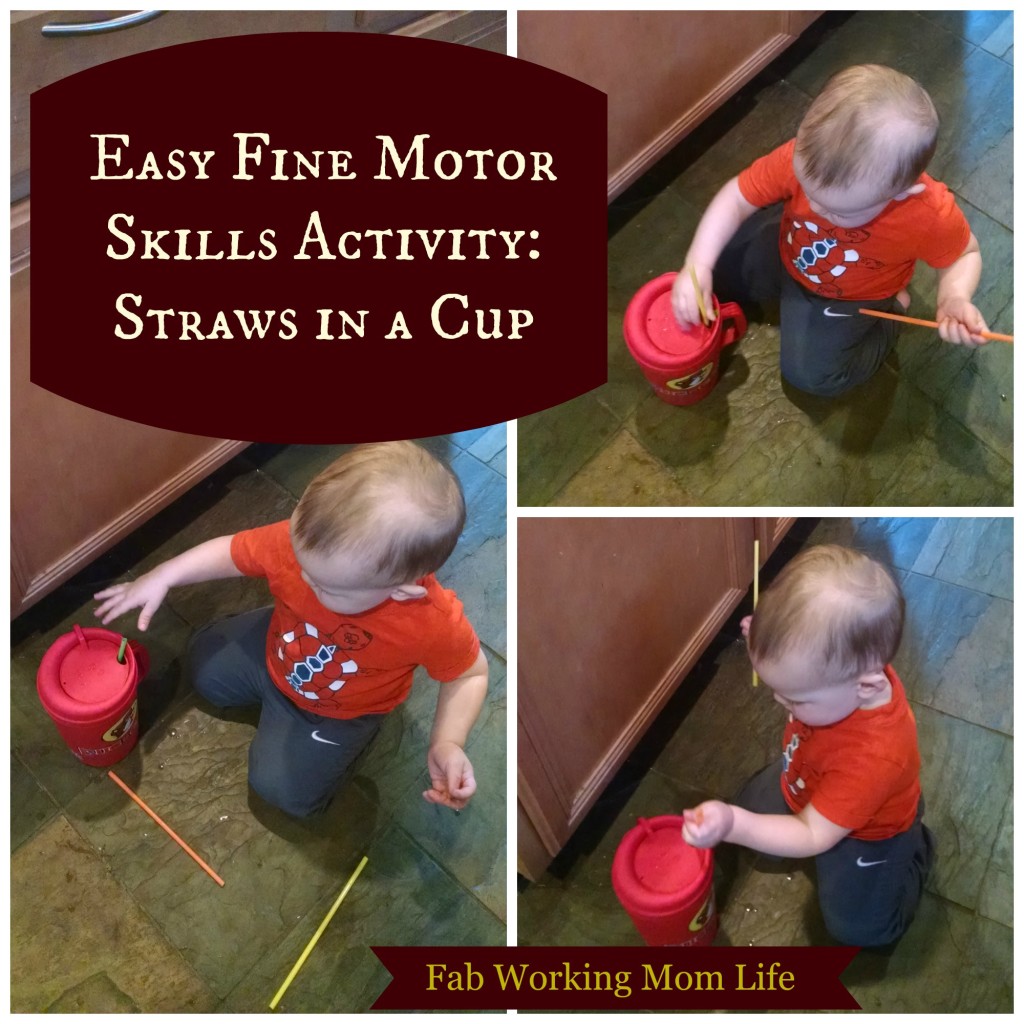 baby putting straw in cup
All you need are a couple of things that you should already have for one of these games with straws:
Drink container with a lid that has an opening in it (for a removable straw).
Long straws. (So they can easily be grasped by baby fingers)
Show your little learners how to stick the straw into the opening of the drink cup, and watch as your toddler practices his or her fine motor skills.
Activities with straws are definitely an activity that takes some supervision (you don't want your baby to run around with the straws or poke him or herself with it in the eye) but with some guidance, this fine motor game can entertain and be a good learning activity for some time.
Baby H was playing the straw activity in the kitchen while I was getting dinner ready. He really had a blast pulling the straws out and carefully putting them back in the drink container. (And yes, that is a giant Buc-ees cup!)
It's also fun to do with various differently colored straws, so you can say "Now the green straw" and hand it over, and watch him insert. Any fine motor activity for babies that doubles as a color learning game is wonderful too.
Let me know how it works out for your kiddos.
Join the Working Mom List
Join the Working Mom collective and get support and tools to help you thrive! Subscribers get access to my library of resources and printables.