Do I need a financial planner?
We are living in times of uncertainty in so much of our lives, from politics to the environment to financial security, so it's no wonder that people are reaching out for advice wherever they can get it. In terms of personal finances, we find unprecedented numbers are looking for answers on how to protect and grow their assets for the future when it's one they know so little about.
Any financial planner worth their salt will not be optimistic about the future of the markets — they are unpredictable in their very nature, any promise they'll go up is a hollow one. That being said, financial managers are often best-placed to help you prepare for the future in everything from family finance to retirement funds.
Even so, many doubt the value of financial advisors and attempt to prepare for their financial futures on their own. I would never want to condemn this activity — a lot of people do this and are completely fine — but I would warn that this strategy could lead you up a creek without a paddle. So, if you've considered consulting a financial manager for even a second, keep reading and see if these scenarios are relevant to you.
Considering Early Retirement?
It's a prospect becoming increasingly attractive as our lives become richer and the world is growing smaller, yet early retirement is still seen by many as a dream only accessible to the seriously wealthy. Early retirement is not a new idea by any means, but the number of people who actually go through with it is far below the number who consider it.
The issue is that early retirement usually entails living a much more frugal life while you're working in order to build up savings to use after retirement. In order to retire in your 40s, you'll likely have to seriously cut back your spending on vacation and leisure activities for years at a time. Some hopeful early retirees have to rent far below their comfort level or move back in with their parents to avoid spending on accommodation. This level of sacrifice can lead to undue stress, especially if couples enter into the strategy together.
Another less-discussed aspect of early retirement is life purpose. Leaving your daily job and freeing up 100% of your time might seem like a dream when you're actually at your desk, but you may be surprised how much purpose having a place to be every weekday can give you. This may not seem like a financial matter at first, but there is a cost associated with free time. There's a reason vacation destinations, cruise ships, and classes are often filled with senior citizens: these activities fill time, and they cost money. Retiring in your forties could potentially mean 30 or so years of activities you otherwise would not have spent money on, all of which you have to factor into your savings plan.
That is not to say that early retirement is impossible, and some people are willing to make these sacrifices for the freedom of retiring long before their senior years, but the process is certainly made a lot easier with the help of financial or retirement managers.
Financial Managers vs. Retirement Managers
Financial planners are often associated with retirement savings, so what does the retirement manager bring to the table? In short: not all retirement managers are a type of financial manager with specialized training. The former are best consulted if you're specifically looking to prepare for retirement, whereas financial planners can be consulted for all manner of money matters.
Retirement Management expertise spans to areas like Social Security, pensions, health care options, retirement income tax, and annuities. It should be said that, while many retirement managers are knowledgeable about the procedures of early retirement, much of their expertise is based on traditional models of retirement, so you might be better served going to a more general financial manager.
Top Reasons You Don't Have Enough Retirement Savings
If it's retirement you're thinking about, here are some common reasons retirees cite for not having enough savings when they finally retire. These will affect you in different ways depending on your career and retirement plans, so it's important to bear them in mind as you make your financial plans.
Not enough savings
This one sounds obvious, but the problem stems from what "enough" looks like when it comes to retirement savings. Your typical retiree withdraws from their savings at a rate of 2 to 5% per year. This means that $300,000 in savings equates to $6,000 to $15,000 per year. Factor in the age at which you hope to retire and this money can disappear pretty quickly.
No care insurance
This one is a particular sting for young people today, who can't necessarily rely on Social Security protecting them in their old age under the current political climate. It's no secret that the vast majority of senior citizens require some form of long-term care. If you don't have any form of care insurance, this can really rack up your retirement expenditure. This may not be at the forefront of your mind if you retire early, but it's something you'll have to consider.
Bad investment
Part of the reason so many retirees rely on meager savings is they don't invest their money intelligently while they have it. In order to ensure your assets are growing year on year, you will have to continue investing your money after you've retired. Your official work may have ended, but the work of financial responsibility carries on.
What Financial Managers Are Best At
The situations above can be scary for the best of us, especially if we have little to no knowledge of financial matters. If that sounds like you, a financial manager might be the perfect choice to set your mind at ease and make sure you can retire comfortably.
But a financial manager is not just for retirement, they're for life. There are dozens of scenarios throughout your life in which an impartial third party trained in financial matters can be a life-saving advisor. Here are a few:
Debt management
Whether it's college funds or credit card fees, debt is an increasingly common factor of life. In fact, if you're under the age of 35, you're statistically pretty likely to be shouldering the weight of quite a lot of financial debt. If debt feels insurmountable, a financial advisor can help you develop a reasonable and realistic repayment plan to get you back on track.
Investment
Stock market investment can be a great way to build wealth and secure assets for the future, but if you're not sure about how it works it can seem very daunting. Most potential investors are scared by horror stories of lost money to fully commit, even (or perhaps especially) if they are in a financially secure position, to begin with.
If you want the benefits of investment but are afraid of the risks, a financial planner can help you develop a strategy that makes sense to you. Of course, some of the stories are true: there is really no way to avoid all risk in investments, but some horses are a safer bet than others, and a financial planner can help you sort the wheat from the chaff.
Family Finance
Marriage and finance go hand in hand but aren't always the best playmates. Whether you're entering or leaving a marriage, how to reconcile one person's assets with another's can be tricky. Bringing in a neutral third party can help you discuss your options logically without clouding the situation with emotion.
Another aspect of family finance a financial planner can help with is planning for a baby. A new life brings with it new financial responsibilities, and you might want help with budgeting for the increased expenses, especially if you're a new parent.
---
Looking for a planner to manage your finances? Check out this annual budget workbook!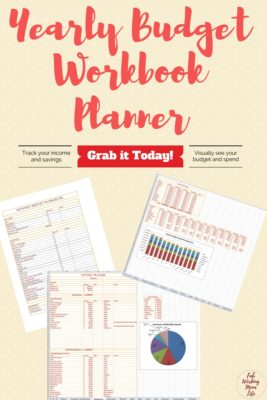 ---
Takeaways
It's important to note that, just because you consult a financial planner, it does not mean you're committing to a new life-long expenditure. A good financial planner would never outstay their welcome, and only take your time and money if they believed they could legitimately help you. You may find in your first meeting that you can handle your finances yourself, at which point you should be free to do so. Sometimes a financial planner is only there to assuage your worries, a neutral voice that can layout your financial portfolio and show you that everything will be alright.
That's the crux of a financial manager: adding value to you and your life, for as long as you need it. A financial manager is not and never should be a replacement for a solid personal understanding of your financial situation. Taking control of your own worth is one of the rights of a democratic capitalist society. But, if you think you need a little push, consider a financial manager.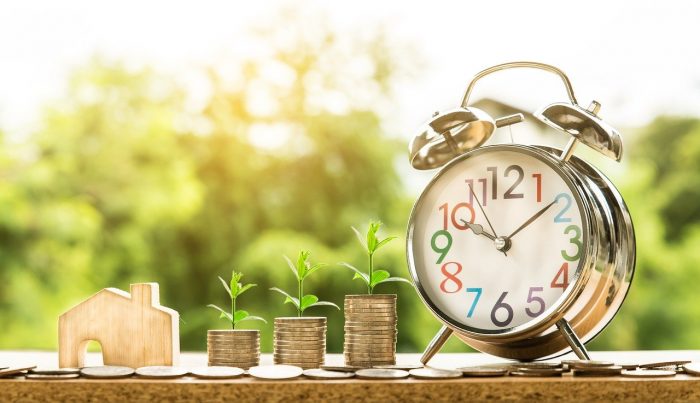 Author Bio
Beatrix Potter is an educator at Essay Services and Academized. She writes about the craftsmanship of writing and all that goes into becoming a success in the world of professional publishing. She is currently finishing her first book on how to become a bestselling author.
Join the Working Mom List
Join the Working Mom collective and get support and tools to help you thrive! Subscribers get access to my library of resources and printables.