Looking for a new or better way to practice gratitude? Are you looking for a lovely way to celebrate Thanksgiving and the entire month of gratitude? This file includes 15 gratitude journal prompts to help you think about your life and your mood during fall.
This adorable fox and pumpkin themed fall gratitude journal printable is perfect for the start of fall rolling into the beautiful month of November and Thanksgiving. It is the perfect combination of cozy and whimsy that will help you embrace the autumn time.
Grab it here as part of the Bundle Giveaway!
​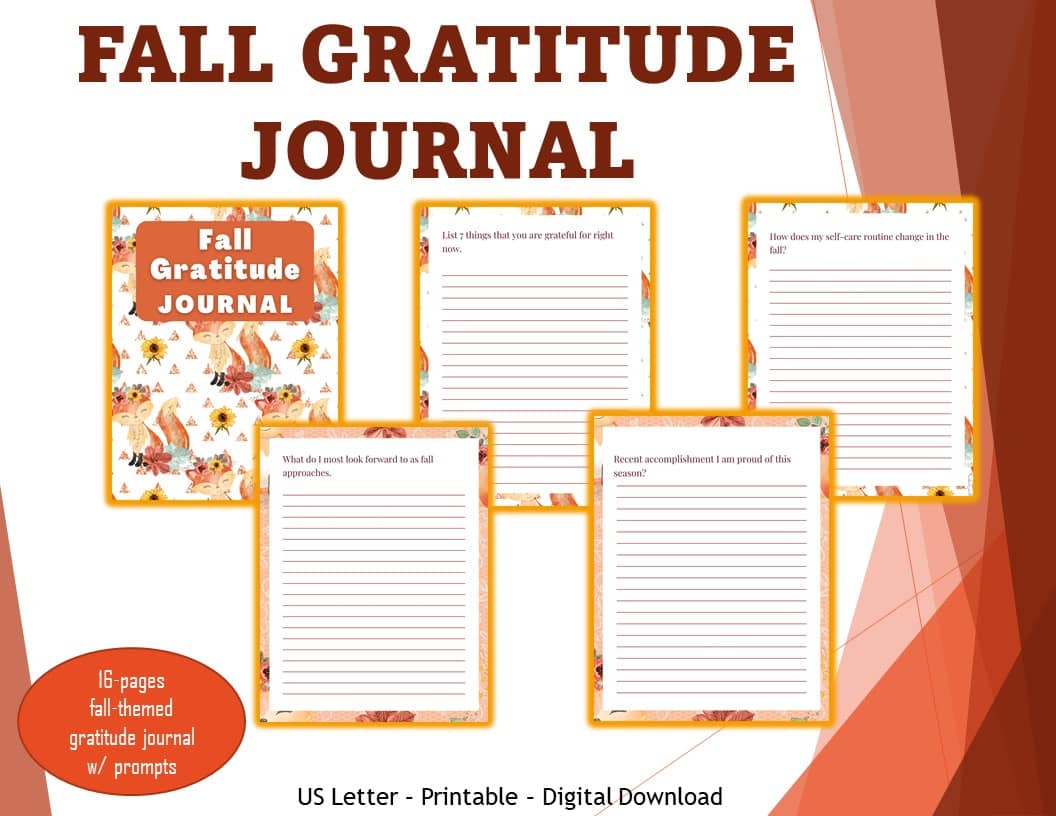 ​