Wellness and self-care are so important and yet we often find we put ourselves last. Moms, especially, put themselves last and absolutely must be celebrated and bathed in luxury! This is likely true for your friends as well, so here are some fabulous gift ideas to help promote wellness and self-care with your friends.
You can use these ideas in making a self-care gift box or a mental health gift basket for a friend. These can certainly be great ideas in a self-care kit for moms.
Please note that I may be compensated for sharing some items on my gift guides, but opinions and the decision to feature the items are my own! Affiliate links are used in this gift guide to share these product ideas with you. Should you make a purchase, I will earn a commission at no additional charge to you.
Gifts of Self-Care and Relaxation

For better sleep, these Bedphones let you fall asleep to your favorite music, audiobooks, podcasts, and soothing sounds. These are on-ear, incredibly thin, adjustable sleep headphones.
Relax to music & meditation – The patented, lightweight design means you'll hardly feel them
Enjoy movies in bed – Watch from the couch or your pillow without disturbing your partner
Block out snoring – Listen to your music or white noise to help mask the sounds of snoring
Relieve tinnitus – Listening to soothing sounds can mask the ringing to help you fall asleep peacefully
Another awesome sleep tool is
The Total Dark Sleep Mask
– with 360-degree light-blocking coverage, the sleep mask will help you fall asleep faster! This is a great gift idea and stocking stuffer.
CalmiGo is a natural, portable, drug-free solution that can be used in moments of upset, anxiousness, and stress. It is an effective and unique solution that can be used both for immediate relief in moments of distress and for long-term effectiveness. The device is scientifically proven and uses 3 methods: breathing regulation, relaxing scent, and multi-sensory stimulation.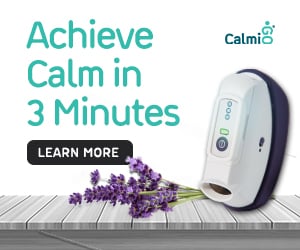 Here's an idea, the gift of good nutrition. Check out GenoPalate DNA Analysis for a personalized nutrition journey. Take the guesswork out of your eating by knowing exactly which nutrients and foods your body needs. Use the link below to get $10 off your order!

An example of how Genopalate assigns foods to your genes.

A great gift for moms is a gift of a good night's sleep. We've said this before. It's always true.
If you're struggling with:
-Having trouble falling asleep?
-Constantly waking up during the night?
-Jet Lag affecting your sleep?
-Not in a good mood during your sleep?
Try Sono Shots! Sono Shots combines 5 natural, powerhouse ingredients into one great-tasting 2 oz liquid shot that calms the mind, relaxes the body, and enhances sleep.

This Smart Galaxy Star Projector is gift-boxed ready to say thanks to someone with a calming and relaxing gift. A quick way to transform their room to a mood-lifting theme.
Painting is very therapeutic and a great self-care activity. Even more fun is creating a custom painting with doing a paint by numbers activity! Check out Winnie's Picks and make yourself a lovely paint by numbers or give one as a gift.

Recommended Post:
Self-Care: Common Myths Women Believe and Why it is Vital for Working Moms