Wellness and self-care are so important and yet we often find we put ourselves last. Moms, especially, put themselves last and absolutely must be celebrated and bathed in luxury! This is likely true for your friends as well, so here are some fabulous gift ideas to help promote wellness and self-care with your friends.
You can use these ideas in making a self-care gift box or a mental health gift basket for a friend. These can certainly be great ideas in a self-care kit for moms.
Please note that I may be compensated for sharing some items on my gift guides, but opinions and the decision to feature the items are my own! Affiliate links are used in this gift guide to share these product ideas with you. Should you make a purchase, I will earn a commission at no additional charge to you.
Gifts of Self-Care and Relaxation

For better sleep, these Bedphones let you fall asleep to your favorite music, audiobooks, podcasts, and soothing sounds. These are on-ear, incredibly thin, adjustable sleep headphones.
Relax to music & meditation – The patented, lightweight design means you'll hardly feel them
Enjoy movies in bed – Watch from the couch or your pillow without disturbing your partner
Block out snoring – Listen to your music or white noise to help mask the sounds of snoring
Relieve tinnitus – Listening to soothing sounds can mask the ringing to help you fall asleep peacefully
Another awesome sleep tool is
The Total Dark Sleep Mask
– with 360-degree light-blocking coverage, the sleep mask will help you fall asleep faster! This is a great gift idea and stocking stuffer.
CalmiGo is a natural, portable, drug-free solution that can be used in moments of upset, anxiousness, and stress. It is an effective and unique solution that can be used both for immediate relief in moments of distress and for long-term effectiveness. The device is scientifically proven and uses 3 methods: breathing regulation, relaxing scent, and multi-sensory stimulation.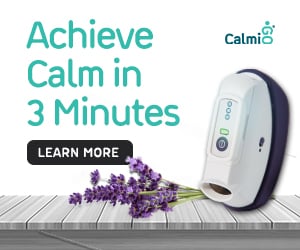 Here's an idea, the gift of good nutrition. Check out GenoPalate DNA Analysis for a personalized nutrition journey. Take the guesswork out of your eating by knowing exactly which nutrients and foods your body needs. Use the link below to get $10 off your order!

An example of how Genopalate assigns foods to your genes.

A great gift for moms is a gift of a good night's sleep. We've said this before. It's always true.
If you're struggling with:
-Having trouble falling asleep?
-Constantly waking up during the night?
-Jet Lag affecting your sleep?
-Not in a good mood during your sleep?
Try Sono Shots! Sono Shots combines 5 natural, powerhouse ingredients into one great-tasting 2 oz liquid shot that calms the mind, relaxes the body, and enhances sleep.

This Smart Galaxy Star Projector is gift-boxed ready to say thanks to someone with a calming and relaxing gift. A quick way to transform their room to a mood-lifting theme.
Painting is very therapeutic and a great self-care activity. Even more fun is creating a custom painting with doing a paint by numbers activity! Check out Winnie's Picks and make yourself a lovely paint by numbers or give one as a gift.
Use code FABWORKINGMOMLIFE to get $5 off your order. Valid for one use per customer.
The Chirp Wheel is designed to fit perfectly between your shoulder blades, targeting the muscles that go up and down your spine. Your back is strained from the countless activities you do as a busy working mom, locking up the muscles that go down your spine and causing back pain. The Chirp Wheel massages those muscles, relaxing your back and relieving the pain.

I love putting this herbal heating pad on my shoulders. The warmth and lavender scents do wonders for relaxation. I just warm it up in the microwave and let my shoulders relax.
My lovely blogger friend wrote this self-care guided journal that moms will love! Check it out! Choose You: A Guided Self-Care Journal Made Just for You! A fabulous thing for your list of self-care ideas for moms!
Here's a lovely self-care planner!

If your friend is into meditation, give her meditation audio to guide into a relaxed state. Why is self-care important? Because if we don't take care of our minds and our bodies, how are we expected to take care of anyone else?

A reminder to sit down to a warm cup of tea (with tea included, of course) makes a wonderful gift! Tea if a great way to sit down and reflect, enjoy a sweet aroma, and relax.

Throw in a cute sassy mug and you've got a great gift there.
If you're a cat lover and find coloring to be therapeutic, check out this adult coloring book full of cats!
Gifts promoting Wellness
A cushion from Cushion Lab! I love my desk chair cushion.
Here are some great items you can gift to your favorite person:
Save 10% sitewide with code COMFORT10.

Here's one that I think is brilliant – Cubii is a compact elliptical trainer that fits under your desk allowing you to exercise while working.
Cubii turns long periods of sitting into periods of movement called active sitting. Compared to stationary sitting, Cubii increases energy expenditure by 84.5% (a result documented by the Mayo Clinic). Cubii is quiet, allowing you to discretely burn calories while working away in cube land.
If you have a bicycle enthusiast in your house (hubby has gotten really into biking lately and has gotten himself a second bike!) why not add a first aid kit to help them stay safe on their travels and road or mountain biking time fun. These bicycle first aid kits are a great gift idea. The first aid kit is small and fits comfortably on his bike frame and contains a lot of great things – gauze, bandages, safety scissors, antiseptic towelettes, gloves, and even a reflective blanket! These are especially important if you have kids biking to school on their own. Always good to be prepared.
'Honey for Healing' is small new US brand that produces a natural cream made with natural ingredients including high-purity Manuka Honey. The cream is completely natural and helps with the healing process of cuts, burns, scratches, acne and damaged skin in general.
Have you gotten on the Bidet kick? We recently got one! What a game-changer in the going to the bathroom department. We even got one for our son's bathroom! Whisper Bidet – A Premium Bidet Toilet Attachment To Keep Your Hiney Clean. Get Free Shipping On All Domestic Orders and $6 Off All Orders with code bootybooty.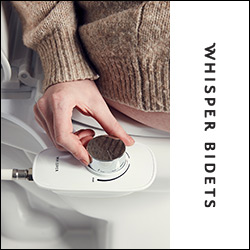 Gifts to Pamper
Gift this Eyelash Serum (made by Charming Shoppes on Etsy) to help boost and grow your lashes. This serum goes on like mascara before you go to bed (after washing off all makeup of course) allowing the natural ingredients to work while you sleep. Organic cold-pressed castor oil thickens your lashes and brows while Aloe Vera lengthens. The Vitamin E oil accelerates the process. Yes, I've used it for about a month now and can say with confidence that my eyelashes look healthier and longer. Woot!

Some natural soaps made from bee's honey and other natural ingredients make washing hands a pleasant and nourishing experience.
A smart tracker for your mattress (or even a smart mattress, depending on your budget) can help identify sleep troubles and give you a better night's sleep. This is a great gift for *cough* your spouse. So you both get to enjoy a comfortable sleep.

All things women's wellness at Hers. Taking care of yourself doesn't have to feel like a chore. Skip the trip to the doctor's office and connect with medical experts today. Prescription skincare tailored to your skin. Start your FREE Anti-Aging online medical visit with a 90-day money-back guarantee at hers today!

What gifts of self-care are you getting your friends and family this year?
Join the Working Mom List
Join the Working Mom collective and get support and tools to help you thrive! Subscribers get access to my library of resources and printables.