The gift giving season is upon us and that means it's time to start thinking about what gifts to give our loved ones. The pressure to find the "perfect" gift can be overwhelming, but it doesn't have to be. But what if this year, instead of giving gifts that will end up in the trash, we gave sustainable gifts? Sustainable gifts are those that are good for the environment and don't require excessive packaging. Eco friendly gifts also support local businesses and promote social responsibility. Here are some unique eco friendly gifts to get you started.
Affiliate links are used in gift guides to share our product recommendations with you. I will be compensated if you make a purchase after clicking on my links.
Gifts for environmentally conscious friends
If you have friends who are environmentally conscious, you may be wondering what gifts to get them. Here are some ideas for gifts that will appeal to your green-minded friends who are also raising eco-conscious kids.
Enjoy this list of sustainable gift ideas that your mom friends will love!
Reusable Water Bottles
Look for a gift that helps them reduce their carbon footprint. One option is a reusable water bottle or coffee mug. These can help your friend save money and reduce waste. Check out thee gorgeous reusable water bottles from Tervis Tumbler.
Super Sparrow is another lovely water bottle option! Their bottles are sustainably conscious with recycled and eco-friendly materials. They offer high performance at an affordable price!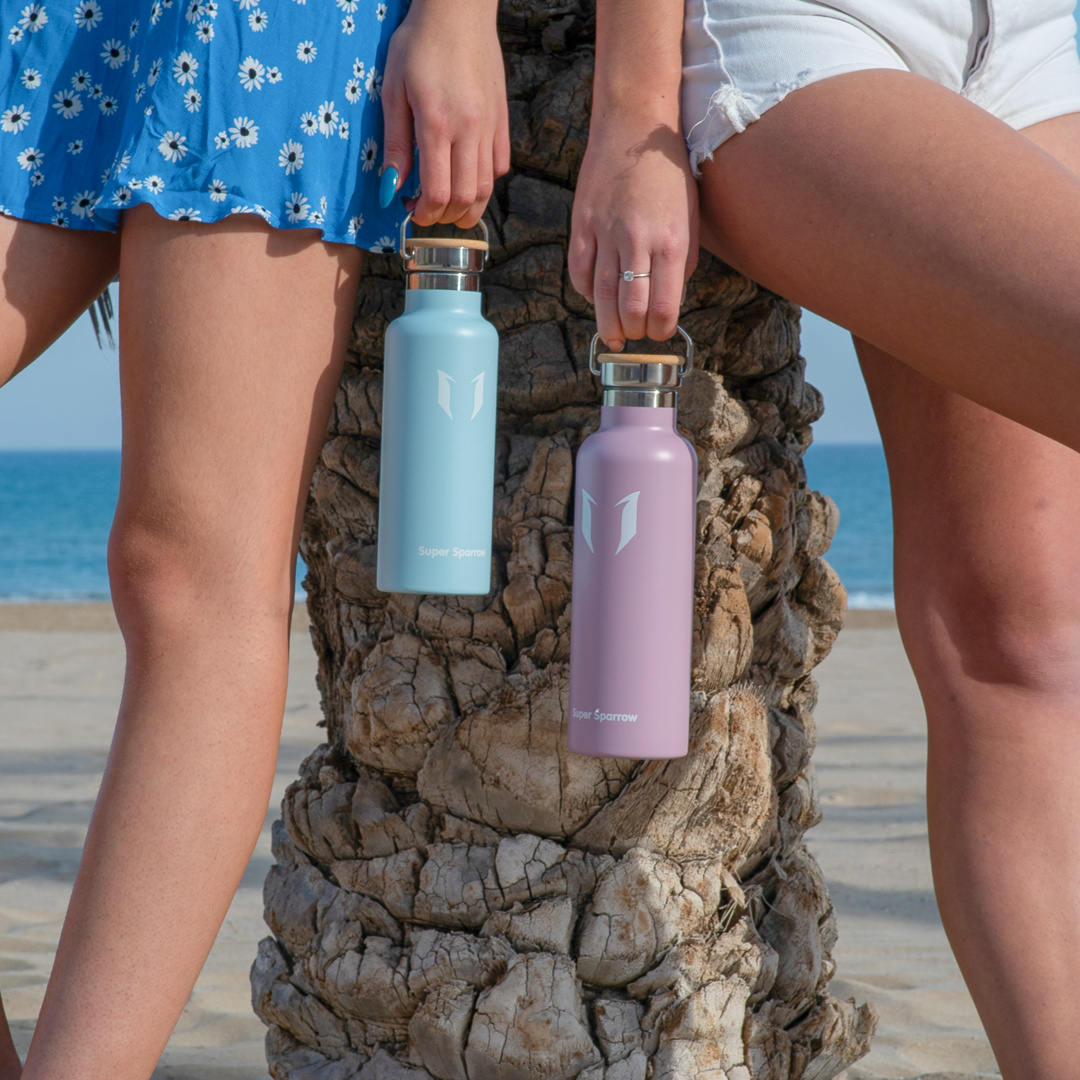 Sustainable Cleaning Products – Truly Free Home
Truly Free Home offers non-toxic home cleaning products for your entire home. Their plant-based, cruelty-free products come in a refillable bottle to stop single-use plastic pollution. This US family-run business also participates in charity work and one of their successes is saving hundreds of women from human trafficking through SEED.
The Truly Free Home Non-Toxic Starter Kit bundle includes the items below. This is a one-time purchase.
Truly

Free

Cleaning Caddy (as a free gift)
2 Everyday Cleaner
2 Heavy Duty Degreaser
2 Bathroom Cleaner
2 Odor and Stain Eliminator
2 Glass Cleaner
1 Space Freshener Refill

FREE

Shipping & Handling
Eco Friendly Laundry Detergent – Earth Breeze
Yes, even laundry detergent can make a great gift – when the detergent is special and very sustainable. A great item to add on your list of eco friendly gifts for her.
Earth Breeze created a sustainable and green solution to doing laundry. Earthbreeze Eco Strips lighten your load on the environment, and are phosphate and paraben-free, vegan, free of chlorine dyes, and bleaches! Their zero-waste packaging is both biodegradable and recyclable, which replaces the use of plastic jugs in our homes.
You can even bury the packaging of Earth Breeze as compost!
And it's affordable too! Earth Breeze only costs 20 cents per load! If you subscribe, it will only cost $12 per pack.
Compostable Bags – HoldOn
Now, giving a gift of trash bags might not seem so glamorous, but to an eco conscious friend trying to reduce their single-use plastics, they are magnificent. The HoldOn bags I'm recommending come in two sizes of trash bags and two sizes of zipseal bags. These make great sustainable gifts for her!
HoldOn Bags are plant-based, 100% compostable trash and storage bags. These bags break down in weeks, not centuries. They are non-toxic, TUV and BPI Certified. HoldOn uses nontoxic ingredients like PBAT, PLA, and cornstarch to produce the sustainable material that makes up their bags. These bags will biodegrade on their own in a landfill in a matter of weeks, not centuries or your friends can use them in their compost! Read more on my HoldOn Compostable bags review.
Use my code FWML for 15% off.
Gift of saving energy at home
You could also give your friend a gift that helps them save energy at home. A programmable thermostat is a great way to help them conserve energy and lower their utility bills.
A Sustainable Tee from Teemill
Teemill is a free online platform that enables anyone in the world to make products in a circular way. Their products are made from natural materials in renewable energy powered factories, and everything they make is designed from the start to come back to them when it's worn out. They they make new products from the material recovered, which can be remade over and over again.
Here's a tee I created that you can purchase from my shop!
Gourmesso – Compostable Coffee Pods
Gourmesso's Eco-Line: Compostable Coffee Capsules are wonderful. For real these are some of my favorite flavors. The lady Vanilla is amazing. Both my husband and I love that one. But I love Sir Hazelnut the most. These are great gifts for moms because mom life is fueled by coffee and compostable coffee is a great gift for eco-friendly moms!

Repurpose – Eco Friendly Party Products
Repurpose removes "eco-guilt" when using single-use items associated with large holiday gatherings, such as drinkware, paper plates, and more. Their mission is to protect our planet and remove single-use plastics. All their products have a much lower carbon footprint overall because they are made with upcycled and/or sustainable materials, and with less water. Many of their products are also compostable.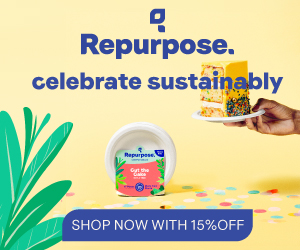 Recycled Swimwear – Bermies
Bermies produce eco-friendly swimwear and performance clothing made from recycled plastic bottles. They have swimwear for kids, women, and men, and also offer sun shirts, polos, and more.
Use Coupon Code FWML for 15% off
---
What else would you add to this eco friendly gift guide for moms?
Join the Working Mom List
Join the Working Mom collective and get support and tools to help you thrive! Subscribers get access to my library of resources and printables.