Fall is so much fun and opens you up to a ton of great activity ideas, so I decided to try a quick and simple craft for Halloween with my toddler. I picked spider as our theme since he loves the song "The Itsy Bitsy Spider" and I figured it would be an easy Halloween spider craft to make. Do you like spider crafts for toddlers?
We actually did this one when he was home sick one Monday, as it helped cheer us both up. I love all things Halloween, so getting a bit silly and crafty with my son is perfect and fun for both of us.
Making the Spider Craft
Supplies:
Steps:
I started with about four craft sticks in purple. Why purple? It's my favorite color, so why not have that be the base of the spider? I taped the underside to keep them together.
I decided to use double-sided tape (or, tape I folded to make it double sided) to hold everything together, but perhaps glue would have been better. I was out of glue.
I put the double sided tape on the underside of the craft stick body, and we attached four green pipe cleaners at the middle. I let my toddler do that part. Then I folded them out to make the legs look, more leggy.
Then I added double sided tape to the top, and we stuck a few pom poms to make the bulbous body of the spider. I picked pink for that. The toddler got to apply them.
Then, since I did not have googly eyes, we used white pom poms for the eyes.
A quick, easy, fun, activity done with random crafty supplies I had on hand and improvised for what I did not have.
What do you think? A fun activity, we started indoors, then "outside mommy" was demanded, and we finished outside.
What fun Halloween crafts are you doing with your toddlers?
You may also like: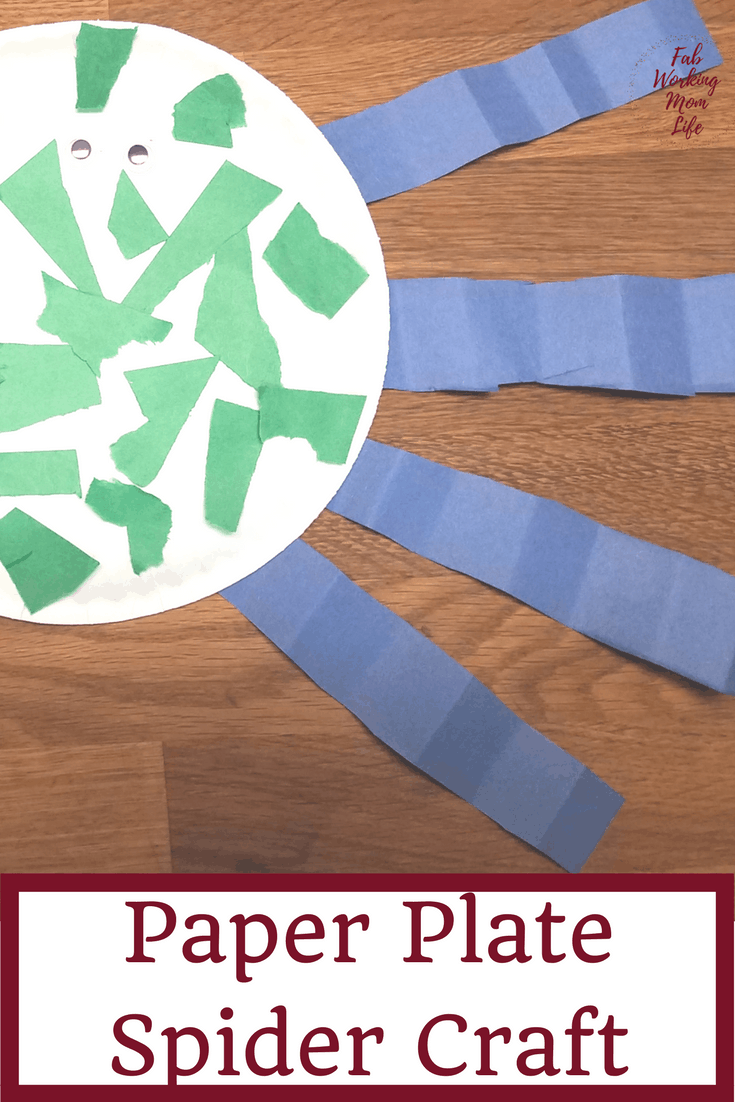 Be sure to visit the other great posts on this blog hop!
LarabeeUK has Hexbug cardboard roll bats
Homebound but hopeful have a great freebie for you All Treats, No Tricks With A Halloween Book List & Freebie
Lit Mama Homeschool has a brilliant book in Story Time:Trick or Treat Smell My Feet
Join the Working Mom List
Join the Working Mom collective and get support and tools to help you thrive! Subscribers get access to my library of resources and printables.