Fall is such an exciting time, and Pinterest is overflowing with cute toddler crafts. I just had to try to create a fun craft for my toddler and me to enjoy the fact that temperatures are starting to drop from the sizzling heat of Texas summer, and the leaves are also starting to turn. Plus, we love doing leaf crafts for toddlers so let's share this fall tree craft we did.
My toddler and I collected some of the leaves we found on the ground, and I had an idea of a fun fall leaf craft we could quickly make together one evening after we got home from work and daycare.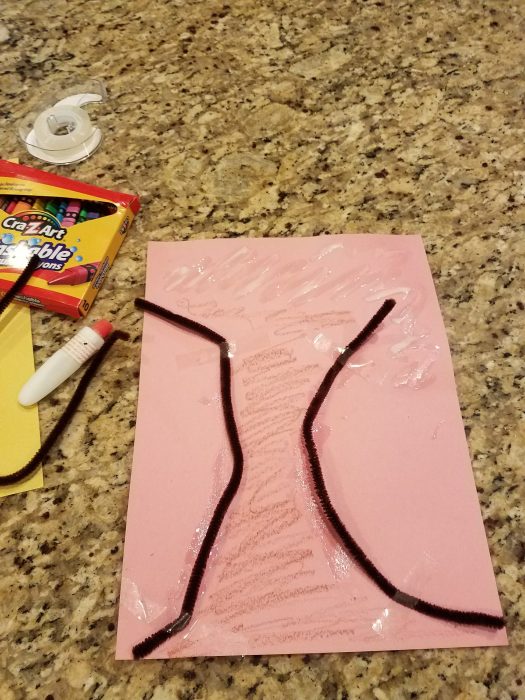 Making the Fall Leaf Tree craft
This is a fun idea for fall since we know everyone loves to do tree crafts for toddlers!
Supplies:
Tape and/or Glue
Pipe Cleaners (we used brown)
Leaves from your yard
Steps:
I took a piece of construction paper and some brown pipe cleaners and started creating a base for a tree. I tried gluing down the pipe cleaners but they wouldn't stay down, so I had to tape them. Then I quickly shaded in the tree and added some more glue up top for the leaves.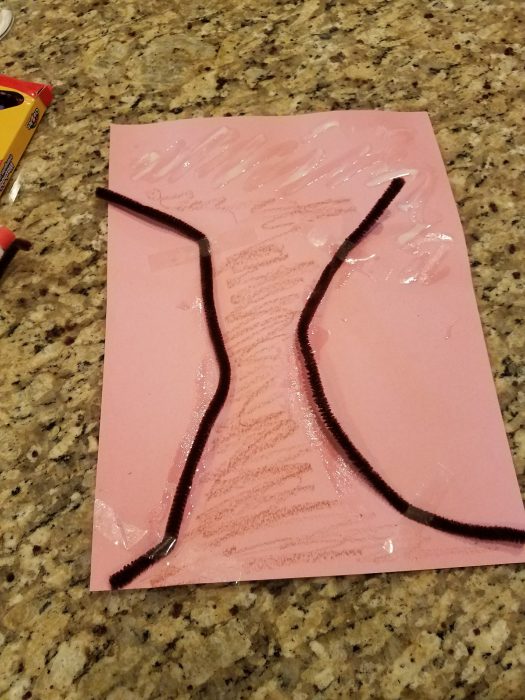 Since my toddler pretty much refuses to play indoors, I took this activity outside on the patio while we still had daylight. Then, you guessed it: I gave it to my toddler to apply the leaves we collected.
When he was all done, (which took a few attempts as he kept dumping the leaves and I kept showing him how to place one at a time), we ended up with this.
Pretty cool, if I say so myself 🙂 We had fun, and I enjoyed that we crafted together. It was artsy, it was sensory, and it was very much fall.
What fun fall crafts are you doing with your toddlers?
You may also like: 30+ Ideas for your Fall Bucket List for Kids and Families
Join the Working Mom List
Join the Working Mom collective and get support and tools to help you thrive! Subscribers get access to my library of resources and printables.