Can pregnant women eat feta cheese?


There are some healthy meals that you can eat when pregnant, but since there are lots of options and restrictions, it is important to identify what is most suitable for you. Many women around the world are dairy lovers, cheese specifically, and may wonder – can you eat feta cheese while pregnant? Feta is a derivative of cheese, and it is fitting to know more about the source for a start.
Cheese is primarily produced from cow's milk, and this is the most common source, but other mammals like goats, buffalo, sheep and camels are also a healthy supply base for this nutritive meal item.
So what about eating feta cheese during pregnancy? This article will answer your questions about feta pregnancy use.
What is Feta?
Feta is native to the Greeks and was developed as creamy, rich, and soft cheese from a sheep's mammary fluid. In the present day, there is a mix of goat's milk with sheep's milk to produce this delight. Some stick to one of the items while others prefer to make use of the mix. Milk can be consumed when fresh and at other times it can be steamed or utilize a milk frother to keep it fresh and bubbly for coffee or latte.
A range of Greek meals have a way of incorporating feta into them, and they are an evident staple across the Grecian world. There are also large production units in Italy for feta in today's world and the export of the finished product to other parts of the globe originates from there. There are also sizeable production facilities of feta in Denmark, Australia, the USA, and even Germany.
Regarding classification, Feta cheese falls into the grouping for soft cheese and is composed of up to 60 percent of wholesome sheep's milk (or Goat's milk). The production is only commenced after storing extracted milk for up to 6 weeks or less and cured in brine or salty whey.
Feta cheese is also described as pickled cheese, and when it's created this way, the flavor is saltier and sharper as it stays longer in store. The texture is always creamy white and crumbly with small holes. There are no hard rinds (outer layer) in them, and they come in square cake form; a tad different than your average American cheese.
Think of it this way: In the US, local farms have cows and use this as a source for dairy. In other countries like Greece, goats are used; this is their daily norm.
Some warnings about eating cheese when pregnant – feta cheese pregnancy concerns
These are the warnings to know about consuming feta when pregnant.
Cheeses are no doubt nutritious, but not all are safe to eat when pregnant as the process of storage, ripening, and curing can expose them to the growth of listeria (a bacteria) that might be harmful to the fetus. In adults, it might be easier to bear up to listeriosis, but the same cannot be said of the mild fetus, and this can be fatal in the short term.
Mold–ripened cheeses like brie, chevre or camembert fall into the class as feta and are not safe for pregnant women. When hard cheeses are produced, they are less likely to harbor listeria and the likes of Stilton, and other blue-veiled classes of cheeses are an excellent treat for all. They are best eaten after cooking to eliminate all traces of bacteria.
The source of milk used for soft cheese is not too much of a concern as is the process involved in producing the feta. The evident moistness and natural acidity promotes bacteria growth and is a boon for listeria.
Listeria leads to listeriosis that is hallmarked by symptoms similar to a flu attack, and this may not show until after a few weeks of getting infected. Other symptoms might result as well because you cannot limit the probable signs of infection.
The prevalence of listeriosis is low, and in the whole of the UK, only 27 reports of its presence in pregnant women were documented in 2011. Since a pregnant woman has lower resistance compared with others, the susceptibility rates are higher. It is rather advisable to avoid soft cheese than accommodate such risk.
One way to get around soft cheese exposure to listeriosis is to make sure that they are well cooked before consumption. Getting the cheese oven-baked to make them piping hot will eliminate all bacteria.
Hard cheese surely has a better tolerance rate and less likely to be infected even if these cheeses were prepared from milk that has not been pasteurized. The lower count of listeria in hard cheese makes it less harmful to anyone.
Pregnancy-Safe Cheese
You may be wondering, "can I eat ANY types of cheese during my pregnancy?" The answer is yes. Below, you'll find the kinds of cheeses and dairy products you can eat while pregnant.
What cheese is best for pregnancy?
Hard Cheeses
Manchego
Smoked versions
Orkney
English goat's cheddar
Red Leicester
Cheddar
Cheshire
Caerphilly
Derby
Emmental
Double Gloucester
Edam
Gouda
Havarti
Jarlsberg
Gruyere
Halloumi
Lancashire
Paneer
Parmesan
Soft and Processed cheeses (from pasteurized milk)
HerbRoulade
Mozzarella
Quark
Cottage cheese
Mascarpone
Ricotta,
Cream cheese
Goat's cheese stripped of rind, etc.
Yogurts
Soured cream
Probiotic yogurt
Milk drinks
CrèmeFraiche
Fage frames, etc.
Unsafe cheeses in pregnancy
What cheeses to avoid while pregnant? This also answers your questions about specific goat cheese pregnancy concerns.
Mold-ripened, class of soft cheeses
The mold-ripened class includes pasteurized or unpasteurized sources. These cheeses are unsafe to eat in pregnancy.
Brie
Cambozola
Chaumes
Blue brie
Chevre -goat's cheese composed of white rind
Camembert
Taleggio
Pont l'Eveque
Vacherin Fri bourgeois
Blue-veined cheeses
Danish blue
Dolcelatte
BleuD Auvergne
Roncal
Roquefort
BlueWensleydale
Gorgonzola
Bergader
Tome
Shropshire blue, etc.
Soft Cheese (unpasteurized)
Pyramide
Goat's and sheep's cheeses
Torta del Cesar
Chabichou, etc.
The Final Verdict on feta pregnancy
Soft cheese can be an appealing delicacy, but when pregnant, it is recommended to avoid them as your body will be more susceptible to listeriosis. To get around the threat of this infection, it is better to have your cheese well-cooked and not just to have it melted.
Hard cheeses have a lesser likelihood of harboring listeriosis and should be preferred when selecting cheese for your meals.
If you have learned useful insights from our carefully researched article, I urge you to share it on your social networks so that your friends and loved ones can benefit as well. Feel free to add your recommendations, experiences, and questions right in the comment section, as we'd love to hear your thoughts.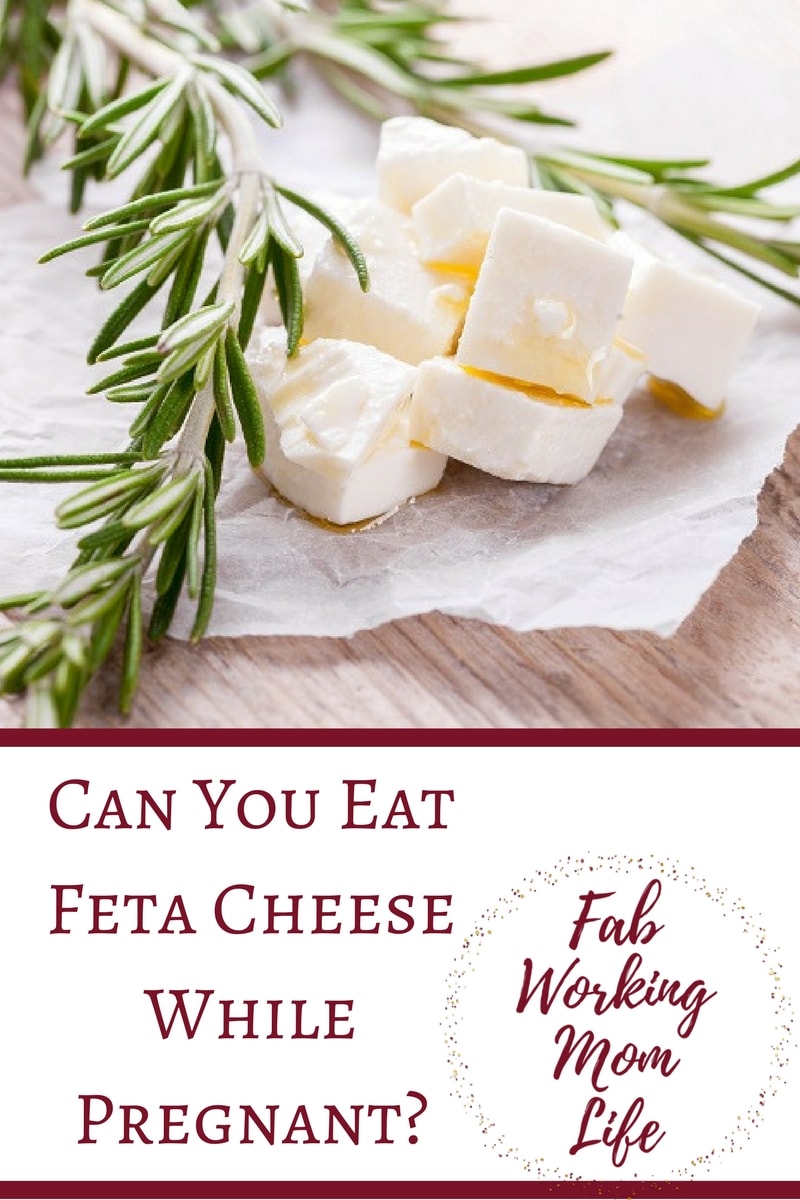 Author Bio
My name is Kristin, and I'm a housewife with big love for cooking. When I'm not bringing on the Food Network and attempting to become America's Next Top Chef, I'm browsing online for unique recipes to awe my friends with. Now I 'm a founder and main editor of Taste Insight, my blog about nutrition and vegetarian food!
Join the Working Mom List
Join the Working Mom collective and get support and tools to help you thrive! Subscribers get access to my library of resources and printables.