Are you a breastfeeding mom? You'll love these breastfeeding tips for new moms!
I remember those moments, his eyes fluttering and his tiny little body relaxing against me as he begins to drink. That soft baby curled up around me, us bonding in such a special way. The milk drunk face with pouty lips and an expression of pure relaxed bliss. I cherish those memories of breastfeeding my son.
Breastfeeding is a topic that is near to my heart, even if I am no longer nursing. I shared our journey on multiple occasions, sharing the good with the bad, the struggles with our joys.
Breastfeeding Tips for Moms
Between World Breastfeeding Week and National Breastfeeding Month, this month is full of fantastic information and support for mothers and babies. I wanted to stay involved with the breastfeeding community and do a roundup of some wonderful blogger moms sharing their experiences and advice.
Breastfeeding and Working Mom Tips
Last year's World Breastfeeding Week topic aligned with what I was experiencing – breastfeeding and work. I shared some of my tips and links to great resources about a working breastfeeding mom's rights.
Working moms who breastfeed get very well acquainted with their breast pump. I shared a tip on how to order your breast pump through your insurance.
I also shared tips on how to pack your pumping bag for work.
Here are some more pumping tips from a working mom. Memoirs of a Working Mom
And another great post about pumping at work! Organizing Chaos 101
Be sure to grab the printable fact sheet on keeping your breast pump clean from the CDC.
Need a laugh to relieve some stress? Here's a 1950's Breastfeeding at Work Parody. Mom Cave TV
Here are 5 more tips for the breastfeeding working mom One Sharp Mama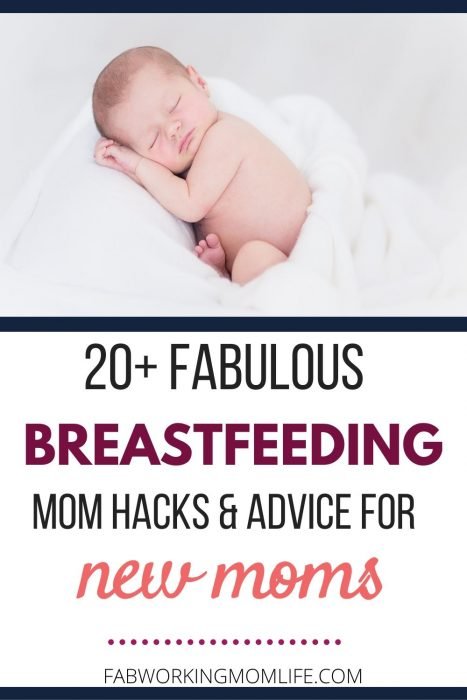 Breastfeeding for Beginners
Read my post on getting started – Breastfeeding: 5 things you need to know to prepare!
Check out this wonderful nurse's guide to breastfeeding! The Mama Nurse
Do you know how much milk you should be pumping at 6 weeks? Lactation Mamas
Ridiculously useful breastfeeding tips from a lactation counselor. Pursue Today
Here are the most common breastfeeding problems and solutions. Mama in Progress
The early days of breastfeeding can be surprising. Sophia Says Hello
You may be in for some breastfeeding surprises that you weren't expecting or at least were not prepared for. Short Sweet Mom
Here's a great post to help Set you up for Breastfeeding Success. Diary of a SoCal Mama
A great post about breastfeeding in a wrap carrier. My Miracle Baby
You may also consider getting a lactation consultant (see my post on why breastfeeding moms need a lactation consultant) or take some great online breastfeeding courses from Milkology. They share great breastfeeding tips to produce more milk!

And a collection of breastfeeding tips and advice for beginners. Kori At Home
Good tips on understanding the let-down reflex. Mom Brite
Another great post with breastfeeding tips for new moms. The Summer Wine Diary
You might also like to use a lovely Breastfeeding planner from Breastfeeding Confidential to help keep track of your feeding and output.
I also share everything you need to know about drinking coffee while breastfeeding.
Here are some great pointers to help with a clogged milk duct while breastfeeding. One Sharp Mama.
Extended Breastfeeding
A lovely interview about extended breastfeeding with a great piece of advice – do whatever makes you and your baby happy. Diary of a New Mommy
There are quite a few challenges associated with feeding a toddler. Healthy Happy Thrifty Family

Here are tips on how to stop breastfeeding a 1-year-old. Conquering Motherhood
Breastfeeding Tips in General
Did you check out my 15+ recipes that boost lactation? There are some yummy options available.
Here is a great list of foods to eat while breastfeeding to increase breastmilk supply. Also a great breastfeeding meal plan. Birth Eat Love
There are also foods you shouldn't eat when breastfeeding. The Bump
Did you know that you can multi-task quite a bit while breastfeeding? I shared a list of things I was able to do at the same time, while the baby was still little.
More lessons learned in breastfeeding. Momma Junebug
This is an incredibly well-researched post with an infographic on the Benefits of Breastfeeding. Mom Loves Best
Here's another great post about the benefits of breastfeeding for mom and baby. MumeeMagic
Can you store breastmilk in a ziplock bag? Breastfeeding Mama
Great tips to increase breastmilk in a slacker boob. Mama of Five
Here's a great post with tips for how to breastfeed. Trip to Motherhood
A post about saving your breastfeeding journey Her Journal
Here's a great article sharing breastfeeding tips to help keep baby full for longer. Motherhood Diaries
Tips for being an exclusive pumper and using a double electric breast pump. Stapo's thrifty life hacks
Here is a full experience of Breastfeeding, from Birth to Finish. Happy Healthy Thrifty Family
Here's another wonderful collection of breastfeeding tips. Everyday Mom Squad
Some of the excellent posts in this roundup came from my fellow tribemates from the Mom Blog Tribe on Facebook.
Join the Working Mom List
Join the Working Mom collective and get support and tools to help you thrive! Subscribers get access to my library of resources and printables.