If you earn an income from your blog, you'll have to claim that on your taxes. (In the US, that means if you earn more than $400 from your blog, you should include it on your taxes.) The best way to keep track of everything relating to blogging taxes is in a spreadsheet. You know me, I'm an Engineer and I love spreadsheets. Formulas and summary tables and visibly displayed data, oh my! So because I'm so awesome, I decided to provide my lovely readers with a Blogging Income and Expenses workbook to use in keeping track of your own blog's data.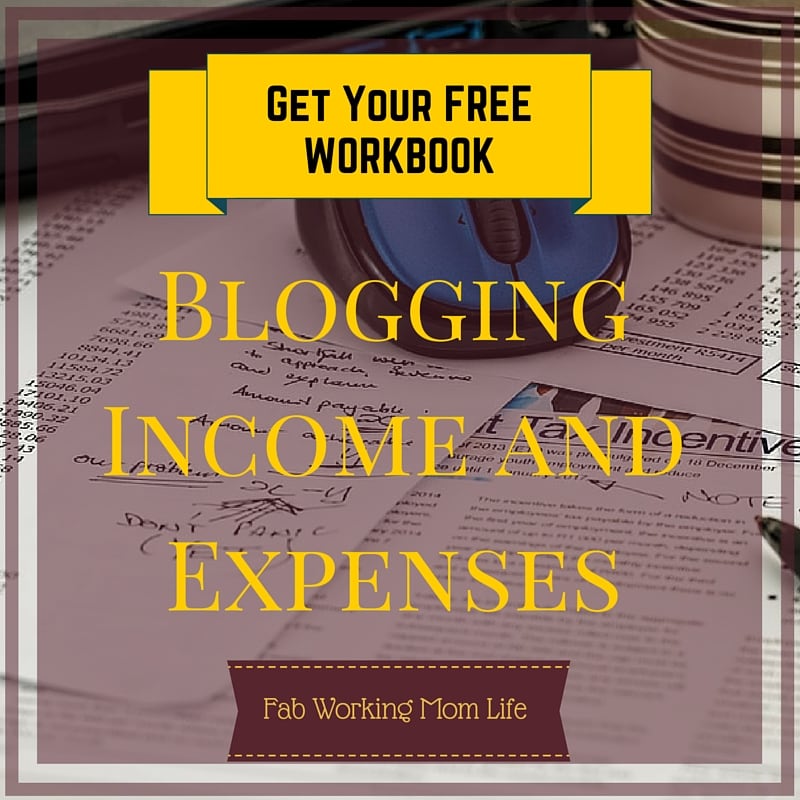 General Tips for Blogging Taxes
Unless you're very familiar with the tax code, it is a good idea to go ahead and go to a tax preparer. I used to do our own taxes with the at-home software (it seems easy enough, answer a bunch of questions, fill in the numbers from your paperwork, done), but I recently started going to a professional and found out I had been making mistakes and reporting incorrectly. You will want to track your income and expenses data in a lovely spreadsheet and provide it to your tax preparer.
Keep track of everything in a way that you can easily access it as backup documentation. You can keep your blog income and expenses spreadsheet on your computer or on the cloud, and keep any paper receipts in the same envelope. You may also wish to flag emails with a particular label for easy searching.
Tips for Tracking Blogging Income
Keep track of all your projects as you are working on them. That way you will be able to see if something is still waiting to be paid out so you can contact the company representative after some time has passed.
You want to record details about the company you are working with as well as the project itself, so you can refer back to this information later.
It is helpful to track categories (i.e. Sponsored Posts, Banner Advertising, Affiliate Sales, Product Reviews) so you can see at the end of the year what your biggest sources were (and also see the time-wasters).
Tips for Tracking Blogging Expenses
Many blogging expenses can be used as deductions on your tax return, so you want to track everything you buy for your blog.
You will want to track categories here as well (i.e. Hosting, Design, Conferences, Advertising) to get an idea of where you spend the most.
You may also want to include notes or a detailed description of the purchase so you can know when a renewal is upcoming (if it is an annual subscription for example)
Examples of expenses that can be deducted on your taxes
Hosting and domain name purchases
Blog design – such as theme purchases or custom design packages
Advertising – yes you can deduct marketing expenses for your business
Blogging-related travel – such as for conventions and conferences, as well as the conference fee
Extras like plugins and subscriptions that help your blog function
Office supplies – did you purchase a new camera to take Pinterest-worthy photos?
Home office – if you have a home office you use for your business, you can deduct the square footage
As you can see, the deductions can get complicated so it is definitely best to have a professional help you take care of your taxes.
So like I said, I love spreadsheets. I took the file I've been using to track my own blogging income and expenses and modified it to share with you, my lovely readers.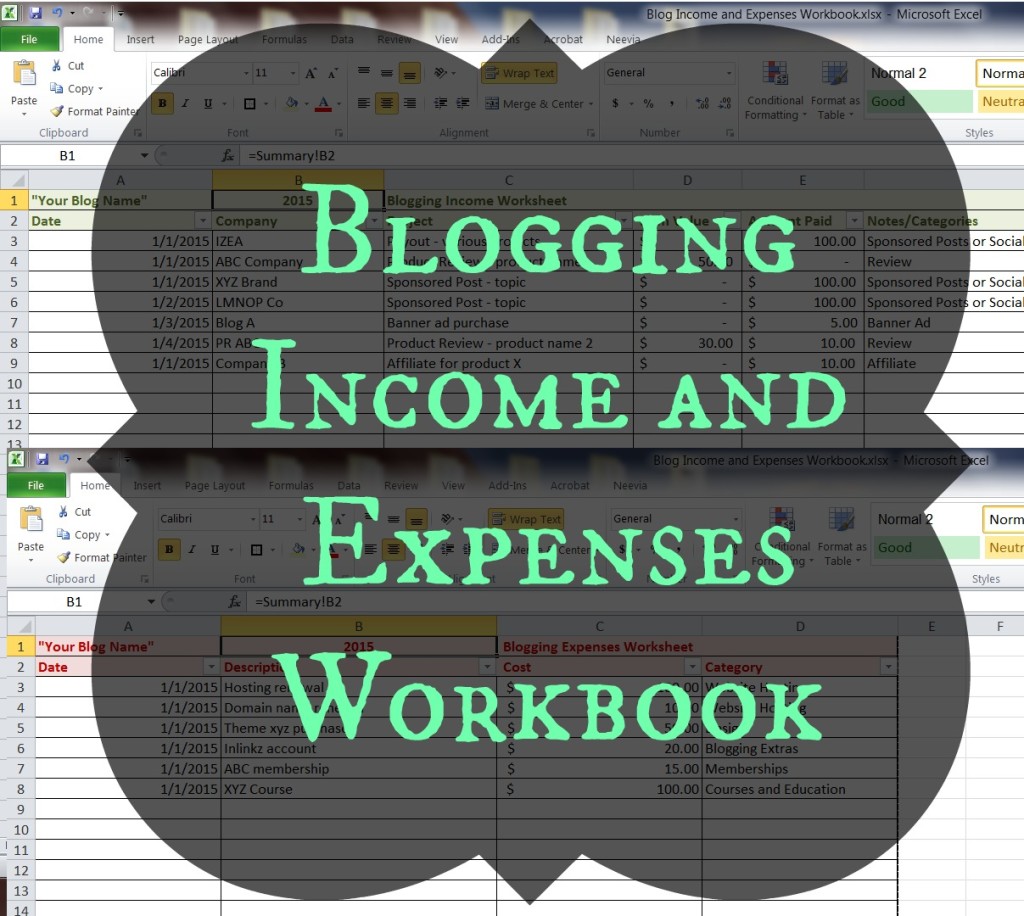 Grab your Blog Income and Expenses Workbook Now!
Join my list and we will send you this Blog Income and Expenses Workbook right away!
Enjoy, and I hope it works well for you. Let me know if you have any issues. Thank you for joining my tribe if you enjoy this free download.
P.S. If you're anything like me, you like to work on various devices, at home, at work, on the go, when you have a few minutes. I like to do everything using Google Drive Sheets, and you can do the same! Just upload this file to your Google Drive, and then right-click on the file, go to open with and select Google Sheets. Like so:

Grab your Blog Income and Expenses Workbook Now!
Join my list and we will send you this Blog Income and Expenses Workbook right away!