Working moms absolutely have to stay organized. There's just too much to remember between work projects, kids' activities, and appointments. That's where momnesia (mom brain) sets in. So a planner is a wonderful way to keep things in order. What's the best planner for working moms?
You might be wondering how to organize my planner like a boss lady, but first, we gotta pick the right planner, right? Let's dive in!
Here are some great working mom planner ideas to help keep our organized working mom schedule from becoming a disorderly disaster.
Best planners for moms
Enjoy this list of amazing and wonderful ideas as best planners for working moms! These are in no particular order so pick the best planner for working moms that works for you! Let's dive into the best planners for moms that work!
Plan your day, your way! The 2019 LifePlanner™ is the ultimate weekly planning system to get organized, achieve your goals and preserve memories in one stylish space.

– Two-Page Monthly Spreads per Month for
– Three Weekly Layouts: Vertical, Horizontal or Hourly
– Stylish Design Elements & Inspirational Quotes
– Included Coiled-in Stickers!
– Two-Page Goal Setting Spread

The folks at Erin Condren understand that everyone's schedule and style is different! Our signature coiled LifePlanner™ allows you to personalize & customize the combination that works for your busy life. Choose between three layouts, two color schemes and over 100 cover designs to find the best fit for your schedule!!

---
The Signature Simplified Planner is a beautiful, joyful agenda for busy women in all seasons of life. Designed minimally on purpose, its open pages serve as a fresh start every day. We believe margin matters, and our mission is to inspire women to organize, simplify, and carve white space for the good stuff of life.

Mom love for the Simplified Planner:
I also got an Emily Ley Simplified planner. She has the traditional planner but also has a binder planner that I got. So far I love it! – Sarah
---
The momAgenda day planner was originally created to help moms get organized using our unique layout, with separate spaces for mom and up to four kids.
Use code FABWORKINGMOMJULIE at checkout for a discount!
---
The countless demands of modern life are overwhelming. If you feel exhausted trying to keep up, disorganized and unable to focus, or disconnected from the people and things that really matter…you're not alone. Life isn't meant to be lived this way. Life should be lived vibrantly. You deserve to thrive.
This is actually the planner I'm using. Yes, the purple one. I love the simple daily review and gratitude practice pages! It makes a great daily planner for working mom!
---
The Happiness Planner® is a planner designed to help you not only plan and manage your schedules & to-do lists, but also live a truly happy and fulfilled life by creating a life in alignment with who you are and embracing the power of positive thinking, mindfulness, gratitude, and self-development.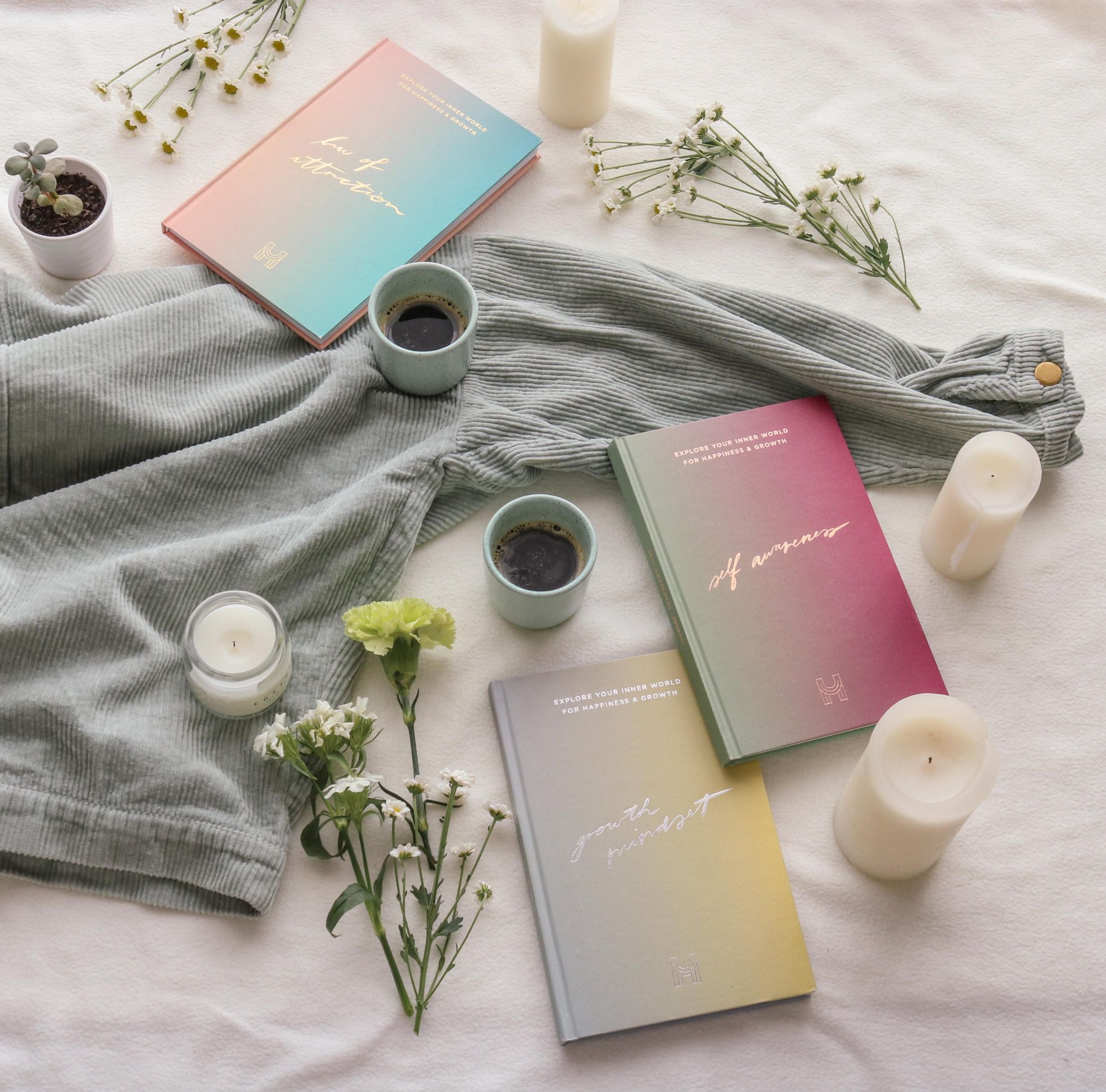 ---
The Perfect Notebook is a customizable modular notebook designed to help you set and achieve your goals. Utilizing a four-step system, the notebook helps you plan your goals, act on them daily, monitor your progress, and reflect on how you can improve.
Its innovative disc binding system makes it easy to add or remove sections as you need them.
Each Notebook Includes:
— Daily Task Pages
— Big Blocks System
— Ruled Notepad
— Two Ruler Bookmarks
---
Planners for Pregnancy: Purple Trail Pregnancy Planner
Bonus: If you're pregnant, check out this gorgeous pregnancy planner.

---
Purple Trail Mom Planner
Organize your family's schedule in one convenient planner!
Kids' extracurriculars, appointments, work, daily routines, and dinner – it's a lot to handle, but the PurpleTrail Parent Planner makes it easy!
Available in two sizes with customizable covers & pages, easily keep track of your family's unique, busy schedules. Edit page labels to organize your planner by person, time of day, or whatever is most useful for you! Plus, pick the start month and length of your Parent Planner to span a whole year or a particularly hectic season.
This one is freaking gorgeous!!!


Pink Artistic Paint Mom Planner
Shop Mom & Parent Planners For Busy Families & More | PurpleTrail
---
Another Bonus: If you have a special needs child, this is an amazing special needs mom planner! the More Calm in the Chaos Planner

Which planner is your favorite?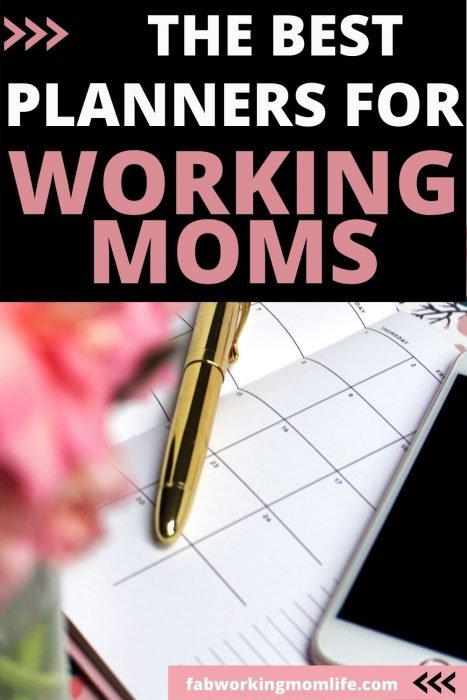 ---
Here are some planner comments from fellow moms! Check out what they love!
Do you use a bullet journal?
I recently switched to a Bullet Journal after years of using a paper planner and LOVE it. My needs are different every week (sometimes every day), and this allows me to fully customize each page, but still be super simple to use. I held off for years because the idea of actually drawing out every page seemed like too much, but my minimalist approach has been a game changer for me. – Angie
I'm a Desire Map and Bullet Journal girl. The desire map is a planner meets journal. So I combine them both for planner peace. – Melissa
I like the bullet journal because nothing gets lost, it's highly personalizable, and incorporates to do lists with events. –Erica
Here's some fellow momma love on The Happy Planner:
My fave is Happy Planner because, well, it's happy. ? I like the stickers and that you can buy extra note pages to insert. And I like the layout. – Inez
The Happy Planner. I have 2 chronic illnesses and my daughter is disabled. Between the two of us it gets overwhelming to keep track of doctors appointments so I like having a place to see a whole month at once for planning things out. I also love the to do lists and having an area for notes when I'm feeling inspired, or to keep track of something to mention to one of our doctors. Best of all though the one I got this year has llamas and hearts – Jami
Other planner recs from moms:
Blue Sky Planners because they aren't fussy but have plenty of space. Plus they are pretty and available at Target and Office Depot. – Lori Beth
The living well planner is my absolute favorite! It has everything I need at a fraction of the cost of other planners. It motivates me to set goals, helps me create actionable steps to get achieve said goals, and helps me keep track my finances. It's truly amazing. It also comes with membership to a Facebook community! – Keyona
I love the Passion Planner because it's the place for your thoughts, to-do lists, doodles, dreams, and keepsakes. Everyone uses their planner in their own unique way, but the Passion Planner helps me to prioritize what I need to do. It all depends on your needs – Passion Planner can become a journal or diary of year. It depends on how you want to use it. Best part is that you can get a dated as well a non dated one. -Anjana
Some people seem to love the Plum Planner:
Plum paper. It's big and waterproof cover ?– Erin

Plum Paper – similar to EC layout but customizable in that you can add sections (I have blog, travel plans, personal reflection,) or dispersed pages with to-do lists, bills, etc. I also only get the monthly view because I manage all my weekly tasks on phone apps. – Aimee
Agree with plum planner. Like how it is customizable and you can pick extra sections and it is reasonably priced. – Sarah
Some more ideas:
I use a couple for different purposes.
Goal planning—Powersheets by Cultivate what matters
I love that I can determine what I want to focus on and cultivate throughout the year. The breakdown of seasons with monthly focus/recap is great.
For my daily, family planning I use Happy Planner. This is flexible and I can easily personalize.
I also bullet journal for books I read, quotes, Reflection, gratitude log, etc. – Mamie
Join the Working Mom List
Join the Working Mom collective and get support and tools to help you thrive! Subscribers get access to my library of resources and printables.