This is a sponsored post.
Although we are not yet a fully Covid-free society, in most places around the country things are starting to look a bit more like they did before the pandemic. Social distancing measures are relaxed, kids are back to school and their afterschool programs, and working on site is again possible. Now is a good time to reflect on those things that Covid brought into our lives that we wish to keep. And, what we wish to toss out and never come back to.
Letting go of pandemic habits
At home during Covid, our work-life balance was challenged to an entirely new level. Let's take a look at those things you may want to toss out:
Screens detox
It's no secret that screens were parents' guardian angels during endless lockdowns and quarantines. We probably would have lost our minds if we had to keep our kids entertained all those endless days at home. Adding remote learning, it is not a surprise that their precious eyes began to take on a rectangle-like shape.
So what's next? It is time for detox, and detox always hurts. With no screens to keep them busy in a passive way, the little angels may get irritated, grouchy, and frustrated. First, talk to them about it. Help them articulate what it feels like. Create a plan together and get them on board.
Help them to re-engage in activities they used to enjoy, but were unable to because of Covid restrictions. Alternatively, seeing as they are 2 years older now, introduce them to new exciting activities. And last but not least, remember that "cold turkey" can be hard on both you and your children. Introducing gradual change will be more tolerable and effective for all.
We are social creatures by nature
A lack of social connection has caused a lot of damage to many of us. Even though it feels cozy and warm in your cocoon, let the beautiful butterflies you and your children shine through.
It is important for both you and your children to renew your social interactions with friends and family. Schedule as many playdates for your kids as possible, invite friends over and meet friends outside. Everyone's well-being is at stake.
Back to the office
When Covid took over our lives, working from home may have seemed appealing. The idea of staying in your pj's and avoiding the commute sounded good. After all, most of us would rather not be watched by our bosses. In no time, however, we realized this could turn into a major struggle, especially for mothers to young children. As of today, many if not most workplaces are back to working on-site, while others offer a hybrid model.
For those of us who have the option to do so, it may be tempting to stay home, especially now with the children back in school. And still, ask yourself if it really feels satisfying to work from home? How are you feeling by the end of the day, when you stay home rather than going to work? Possibly it is the best move for you.
On the other hand, if you return to your pre-Covid morning routine and go to work instead of staying in your pj's, how does that make you feel? The only person who can tell is you. It may be worth asking yourself those questions and trying your workplace again. You never know, it might be better than you remembered.
Care for yourself
Care for yourself, care for yourself. This has always been essential, but today more than ever. The advent of Covid has compelled us to compromise our self-care habits almost automatically. This is what happens when there is a sense of acute danger, and it's the last thing to return when things calm down again.
As soon as possible, go walk, do yoga, get a massage, read peacefully, or do anything else that you enjoy. After a long period of deprivation, after being dedicated to others for so long, it is time to replenish your body and soul.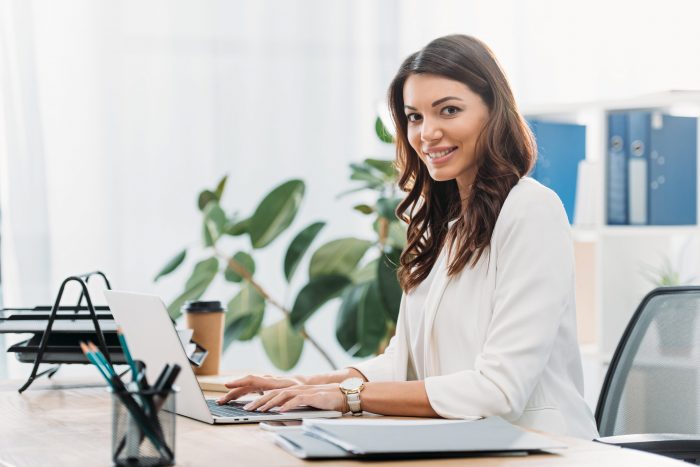 Moving forward after Covid
After we let go of those unwanted habits of our Covid days, it is worthwhile to recognize those moments of magic Covid brought into our lives. We may be able to keep some of those. It would be nice if every once in a while, we find time to cook with the kids, take an afternoon nap, read with the family and enjoy the outside instead of going shopping in a crowded place. It is time for some lemonade…
Perhaps you're thinking, those are great points, I can relate to them, it makes me think and reflect. But you're still left wondering, is this enough? Will it suffice to face those challenges?
When you are all by yourself, dealing with another day of juggling, and hoping not to drop a ball, things may seem particularly difficult. A Val-Life coaching app for women has been created to assist you in gaining a new perspective. Plus, at Val, we offer you a range of real-life tasks that would help you follow through to achieve the change you desire. Change related to the post-Covid era as well as change in life more broadly. And, at Val you're never alone.
With a small circle of women, you embark on a journey of several weeks where you receive support, share wisdom, and sometimes just laugh together. Visit our website to learn more about Val (www.val.coach).
Author Bio

Michal Ben ZvI Sommer, PhD.

Clinical Psychologist, Co-Founder and Chief Experience Officer at Val-Life Coaching.
Join the Working Mom List
Join the Working Mom collective and get support and tools to help you thrive! Subscribers get access to my library of resources and printables.