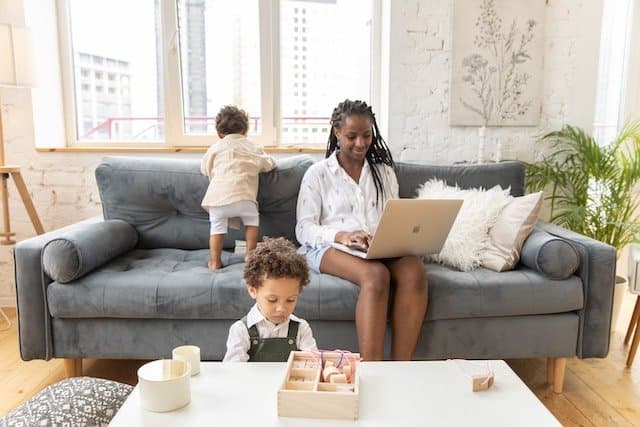 If you're a working mom, you're doubtlessly always looking for ways to make your life run more smoothly so you can get more done. With so many things requiring your attention all at once, it's a wonder how you've managed to pull through somehow. But no need for you to pull out a miracle daily anymore, because here's the answer to your working mom dilemma: AI.
Yes, AI or Artificial Intelligence. They're no longer just elements of sci-fi. AI has actually been in use for a long time, so it's time you harness its power for everyday use. In this blog, we'll show you how AI can help you become more productive, by streamlining and simplifying aspects of your life, so you can focus on what matters.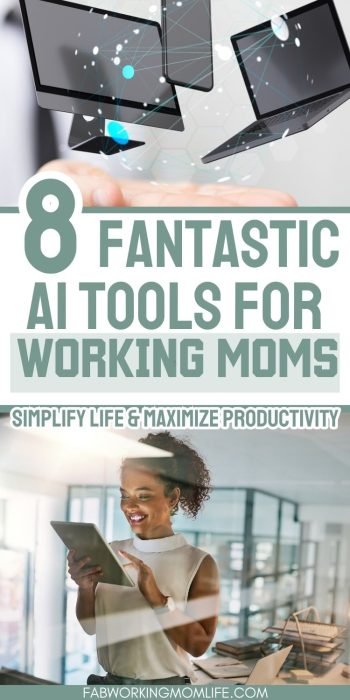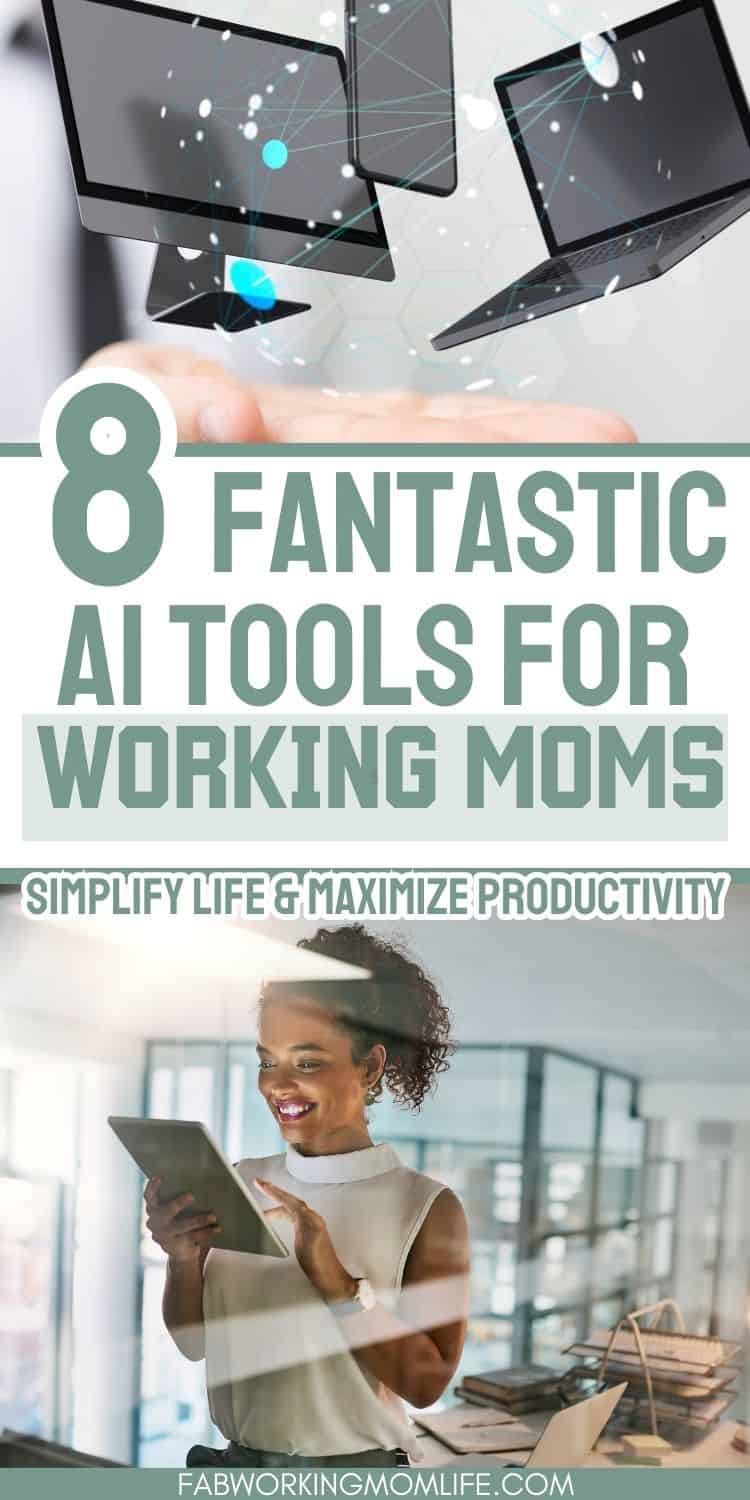 AI Tools at Home
When you think of AI for the home, the image of a robot vacuum might come to mind. You're not wrong, but that's not all AI can do for you at home. Here are a few ways AI tools can help you at home:
Use AI art tools to get creative
Whether you want to get creative on your own or with your kids, or if you want to start a side hustle at home, AI art tools are here to help you.
If you're looking for a user-friendly AI image generator, use CF Spark Art. It is an AI art tool with a simple interface that anyone – regardless of digital know-how – can use intuitively. CF Spark Art is a text-to-image generator, which means you only need to type in a description or text prompt and choose an image ratio to generate a picture.
Aside from CF Spark Art, you'll find more AI tools under the CF Spark suite that can help you create unique DIY products.
What products can you create with CF Spark art tools? You can design shirts, mugs, stickers and other die-cutting projects with the transparent PNG Generators. You can also customize and compile coloring books with CF Spark Coloring Pages. Want to make cool patterned shirts, scrapbook papers, phone cases, or mouse pads? You can design seamless patterns in an instant with CF Spark Patterns.
Make sure to check the Spark License for your AI-generated images. This license means you can incorporate your own AI art into your unique designs for personal or commercial use – whether you want to flex your creative muscles, make quick personalized gifts for your loved ones, or earn a side hustle income at home from your unique designs.
Let AI plan meals for your entire family
Meal prep is always very tricky for working moms, especially so if you've got picky eaters in the family. How do you ensure you have enough time to keep everyone fed and healthy while also sticking with your budget?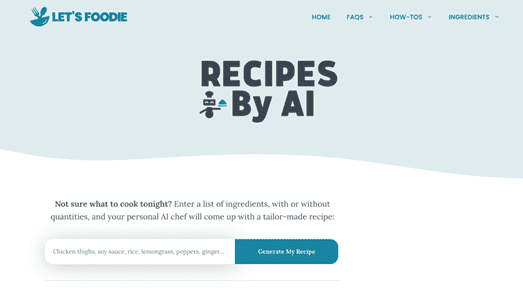 You can utilize the power of AI for this concern as well. Letsfoodie.com has a tool which can help you plan your meals. Just input what you have in your pantry and fridge and the AI tool can come up with custom recipes for you, based on what you have.
While the recipes may not be perfect, it helps cut the planning and recipe-hunting time in half, while also giving you ideas on how to use what you already have.
Organize your budget and save money with AI financial assistant
Everyone wants to be financially responsible, especially working moms. Why else would you work so hard? But working hard for the money and planning a financially sound budget for the entire family are two different things. It's quite understandable if you let the budgeting fall by the wayside.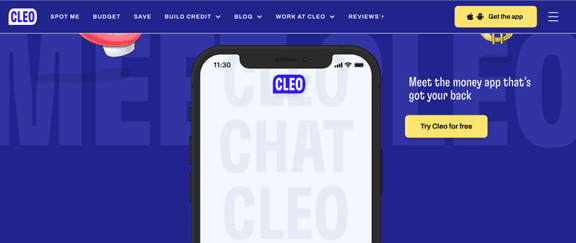 That's why you should use an AI financial assistant. An AI financial assistant can help you get your money affairs in order by tracking your banking data and your spending habits.
One such nifty tool that you can use for your finances is Cleo. It's not a stand-alone app but a Messenger-based AI assistant. You can talk to it like it's your finance guide. Ask if your spending is within budget, or how you can cut back on your unnecessary spending. You can also set budget limits and the tool will help you maintain it. It talks back like a real assistant, with enough savvy to guilt you into making the right money decisions.
AI at Work
Don't you just hate how much time some tedious tasks take, often forcing you to work overtime? Not with AI. Here are some work activities that you can delegate to AI so you can clock out on time:
Let an AI scheduler organize your calendar
With such a busy schedule, working moms like yourself have a hard time carving out a schedule for healthy habits. This is where an AI scheduler can help you. A step above smart calendars, an effective AI scheduler can help you maintain a work-life balance with its automated prioritization ability and other nifty features.
If you want to maintain good personal habits while staying productive at work, you can use Reclaim.ai. This calendar assistant helps you prioritize your tasks and habits so you can stick to them. It has a Planner interface where you can see at a glance your priority and low priority habits and open tasks.
Another feature of this calendar assistant lets you sync it with your task management tools at work. The app can auto-populate your calendar with any task you're assigned. It helps you keep track of everything that needs to be done, so you can prioritize well. It's also an auto rescheduler, so if you've got a scheduled weekly meeting, it automatically finds an open schedule for everyone invited so you don't have to.
Bring an AI assistant to a meeting
From coordinating schedules, taking notes during meetings, to creating effective minutes and distributing them, meetings can often be a big time suck. To make sure that all your meetings are worth your time and everyone else's, you should delegate some of the most tedious tasks to AI.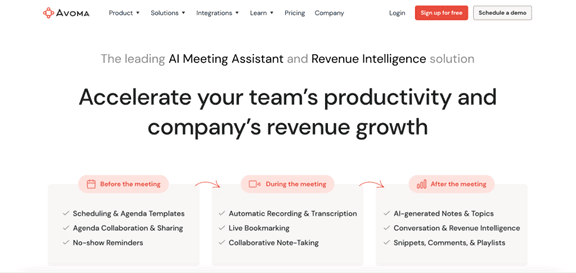 An AI meeting assistant like Avoma can help you organize your meetings at work for the whole lifecycle. You can bring it to face-to-face meetings or integrate it with the most commonly used video conferencing apps.
Some of the things Avoma can do for you: create instant transcriptions and smart AI notes during meetings; give insights on the talk time of each participant which you can use for employee performance analysis; take real-time notes with the rest of your team.
AI to Boost Your Online Businesses
Being self-employed and a team of one, you need to do it all. To boost your multitasking superpower, invest in a few AI tools for various aspects of your business. Here are some tasks you can automate with AI tools:
Improve your customer service with AI chatbots
When you've got an online business, your top priority is keeping your customers engaged. One way to do that is by letting them know you're available to help them 24/7. But if you don't have an entire customer service team, this can be quite hard to manage.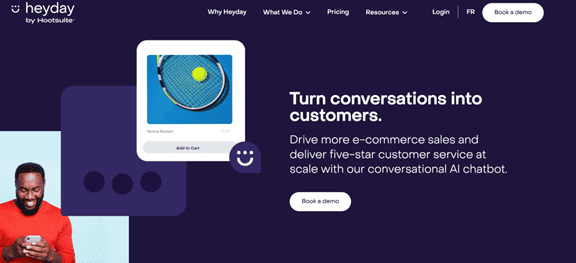 This is where AI chatbots like Heyday by Hootsuite come in. Using AI chatbots to answer your customers' most common routine questions frees you up to answer questions that require closer human assistance. This way you can address everyone's needs in a timely manner.
Create consistently fresh content on all platforms with AI writing assistants
Having an online presence is not enough for your business. If you want to be found by prospective customers and gain current customers' loyalty, you need to provide value consistently. Not only does this keep you on people's radar, it helps improve your standing in the algorithm on major digital platforms.
If you're a team of one, keeping up with your digital content is a bit of a challenge, on top of everything else you need to do for your business. This is where AI writing assistants come in.
Say you've got an Etsy store. You'll need to populate your store with keyword-optimized text. CF Spark Writer, CF Spark's text generator tool, has a specific feature that helps you write all sorts of text content for Etsy.
Whether it's a product title, product description, an Etsy bio, or even a store name, the AI writing assistant has you covered. The tool also has writing assistant features for blogs, books, websites, and more.
Get an AI social media scheduler to automate your posts
Social media is a big aspect of brand marketing, whether you have a big brand or a niche one. But as a mother juggling so many responsibilities, social media might be the farthest thing from your mind.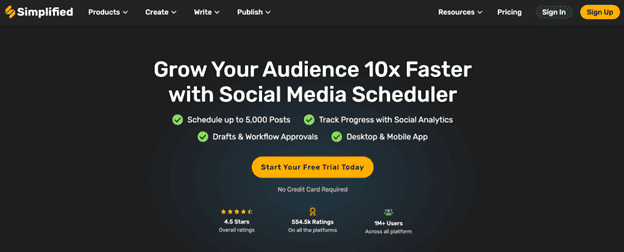 With AI, you can still incorporate social media marketing into your side hustle even if you're not social media-savvy. Social media schedulers like the one by Simplified allows you to bulk-schedule social media content and track your brand's performance online. It also offers insights on when to schedule your content so you can better target your audience.
Be a Savvy Working Mommy with AI Tools
With AI tools at your disposal, there's no stopping you from having it all indeed. Enjoy a work-life balance, spend more time with your family, and enjoy achieving your goals with the help of AI tools for your everyday use.
Join the Working Mom List
Join the Working Mom collective and get support and tools to help you thrive! Subscribers get access to my library of resources and printables.