What are mornings like at your house? It always feels like we're running late and the kiddo is cranky.
The more I nag, the slower he moves. The more he fights to leave the house. We are in need of a daily routine for kids or at least a good morning routine before school!
Do you sometimes feel like you've put in a full day's work before you even sit down at your desk? I often do!
Do you even have an organized working mom schedule? Because a working mom morning routine is key to making it work!
Make working mom mornings easier by following this checklist.
Imagine how different your life would be if you could stay on schedule and start the day in a happier mood.
I am always working on mindfulness, and it really is a daily practice. Some days I am on top of it all. Other days? Well, not so much. So I'm working on making it work day by day, and creating a checklist of things to do so important items don't get forgotten. You might want to check out my fun #workingmom #boss planner on Zazzle to help keep a checklist of your important items.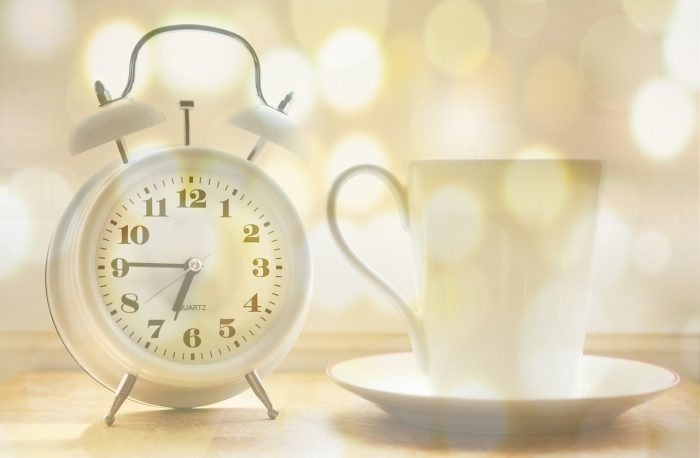 Morning Checklist for Working Moms:
Assess sleep needs. If you and the rest of your family are tired each morning, you're probably not getting enough sleep. An earlier bedtime may be a difficult habit to get started (trust me, I've had "go to bed before midnight" on my goals list for a long time, but even an extra half hour does make a huge difference. Try this time calculator to find that extra half hour, I promise you have it!
Prepare the night before. Accomplish as much as you can the night before so you're less rushed in the morning. Pack lunches and confirm that homework assignments are completed. Lay out your children's clothes and shoes.

Set priorities. Shorten your to-do list. Focus on the essentials and be flexible about the details. It's ok for your preschooler to pick out his own clothes or even wear them backward sometimes. As long as he is clean, dry (gotta check the underwear), and has appropriate shoes on for school, he's good to go. As for the shoes, feel free to put them on when you park at daycare drop off to skip the fight at home.
Stay organized. Create systems that keep things running smoothly. Post a family calendar in a central location (kitchen maybe?) and keep a household binder. Put out bins for kids backpacks and daily wear items.
Budget extra time. Plan for delays (mom hack over here – you know you'll always get delayed). Give yourself 15 more minutes than you need so you'll arrive at work on time even if you have to look for a missing toy.
Get up first. Enjoy a few minutes of peace before the rest of the family gets up. Taking care of yourself first will make it easier to deal with anything that comes up.
Parenting Morning Checklist:
Focus on connecting. Transitions are especially challenging for children. Pay attention to your child's feelings so you can be encouraging and supportive. Set a timer if you need to (we love this visual timer!). You can make getting ready to go a game as simple as finding something to laugh about as you race each other to the car. And if your child is not listening, you might want to check this first.
Offer choices. Being presented with options is more pleasant than taking orders. Ask your son which shirt he wants to wear. Discuss whether your daughter would rather brush her teeth or comb her hair first.
Eat breakfast. A nutritious breakfast gives you energy and helps you to think more clearly. If possible, sit down together to share your meal. If that doesn't work out, prepare something you can eat in the car, like smoothies or bean burritos.
Share responsibility. Assign tasks based on their age and abilities. Be patient guiding your preschooler through tying shoelaces and pouring milk. Hug them and thank them for their efforts for doing the task themselves like a big boy or girl.
Turn off the TV. Minimize distractions. Keep the TV off and check phones or computers only for necessities like urgent emails or the weather report.
Create incentives. Show your kids that good behavior pays off. If you manage to leave the house earlier than planned, can you stop for hot chocolate on the way to school? Or agree to go for ice cream after dinner.
While you're juggling so many different responsibilities, remember to enjoy any hours you spend together as a family. 
It's time to put an end to morning madness. The way our family spends the early hours sets the tone for the rest of the day.

We need to look for ways to simplify our morning routine and let our children know we appreciate their cooperation in getting up and out the door as smoothly as possible. Working out a great working mom daily routine that works with our kids and not against them makes mornings run so much more smoothly.
What working mom morning routine tips do you have? Share with us in the comments!
---
This post is part of the 31 Tips for Working Moms series. See the rest of the posts here:
Join the Working Mom List
Join the Working Mom collective and get support and tools to help you thrive! Subscribers get access to my library of resources and printables.