Online Math Learning Tools for Working Moms
If every mother deserves a medal for raising the next generation, then every working mother takes the first-place trophy for their dedication to both working and raising a family. But it can be hard to nurture and teach your children while working a full-time job. If you've ever found yourself without the time or energy to help your child with their math homework after a long day at work, don't start calling yourself a bad mother just yet.
My name is Sindu, and I am an online math tutor that works primarily with working mothers. I really admire all you do for your family, so I have decided to share some tips with you that will help you help your children with their math homework using only the resources you have at home!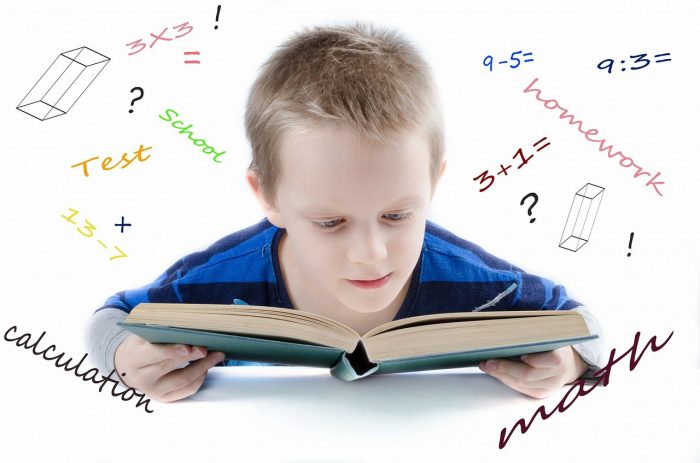 Photo Math
Photo Math is a free app for smartphones that will solve a math problem for you. As a professional tutor, I don't recommend this method as the only one used, but it is helpful for checking answers or when both you and your child are particularly confused. Just scan the math problem like a QR code on your phone, and the app displays the answer for you.
Khan Academy
Khan Academy is a free online video resource for lectures and practice problems. You can create a completely free student/parent account or search the subject you need help with and put "Khan Academy" after it (example: "division Khan Academy"). Let your child watch the lectures and do the practice problems, and it will help them greatly with their understanding of math concepts.
IXL
IXL is a paid practice problem resource. While Khan Academy is a very good free resource, it is often lacking in practice problems. IXL comes to the rescue by supplementing your child's learning with a multitude of practice problems. The resource is cheap and easy to use for any parent or student, and you can even track your child's progress!
Facebook Groups
Facebook Groups are for more than just getting in touch with distant friends and relatives! Facebook also has study groups and question-answering groups with great turnaround times! If you need, you can post a math problem in one of these groups and ask for help solving it. You should have an answer within only a day!
Here is a group that helps you with your Math Homework.
YouTube Tutorials and Free Worksheets
Now, what if these other resources aren't helpful to your child? Some say Khan Academy is fast-paced, and IXL may not always be affordable. But you're in luck! There are hundreds of channels on YouTube dedicated to tutorials for every subject you can think of! There you can find math tutorials and practice problems at a pace your child can understand. From there you can download free worksheets or do the problems in the back of your child's textbook in order to practice what they've learned. This creates strong study and work habits in your child as well.
Online Tutoring
There is one big limitation to all the above suggestions – they require that you and your child be motivated and take extra time out of your days. And there are always students who struggle at times without the validation of an actual teacher to ensure their proper learning. If you don't mind spending a few hundred dollars a month for your child to get one on one instruction, consider an online math tutor or a GCSE maths tutor for our friends across the pond. Online tutoring works similarly to in-person tutoring, only without having to leave your home! Simply use video conference calls from a phone or computer. There's no harm in giving online math tutoring a try if you think it's something your child needs.
Author Bio
I am Sindu, Founder of Sindu's Math Tutoring. I tutor Middle School and High School Math online. I love teaching and I blog about Math education to create awareness among parents.

Join the Working Mom List
Join the Working Mom collective and get support and tools to help you thrive! Subscribers get access to my library of resources and printables.