Mother's day is such a special time. I remember my first mother's day, with a little infant and still so new to the whole idea. Here are some great ideas for mother's day gifts for your friend, spouse, or your own mommy. You'll love this collection of best gifts for busy working moms. Let's dive into this gift guide for mom.
Please note that I may be compensated for sharing some items on my gift guides, but opinions and the decision to feature the items are my own! Affiliate links are used in this gift guide to share these product ideas with you. Should you make a purchase, I will earn a commission at no additional charge to you.
Mother's Day Gift Ideas
These gift guide for mom includes ideas for best gifts for working moms.
1. A custom Wine and cheese board. Could also be a cutting board. With an option to add text, little sayings, recipes, or kid drawings.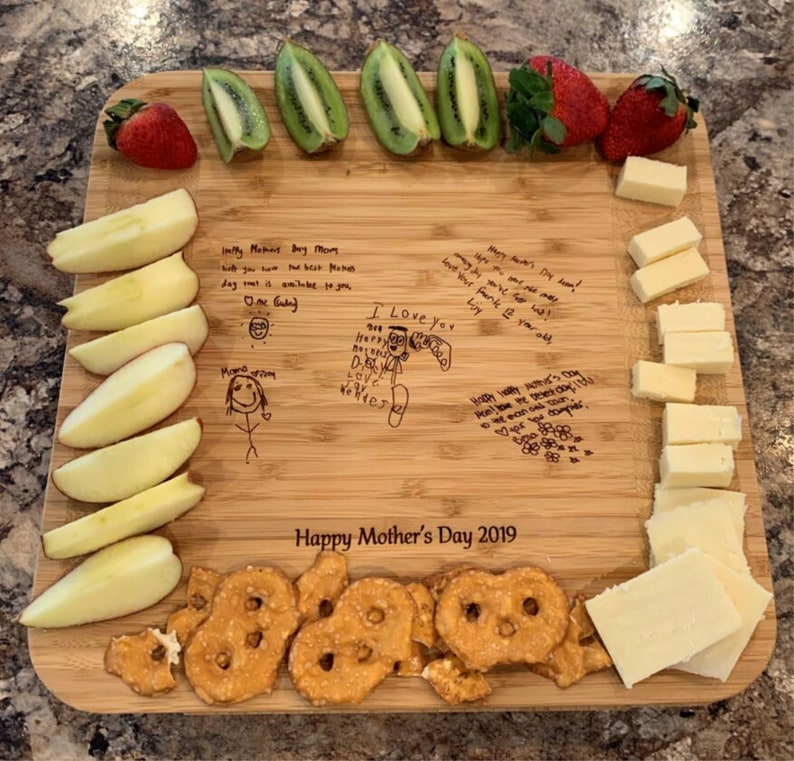 2. Love this for moms of multiple kids – Tulip plaque with all the names. This is so pretty and makes a great conversation piece in the living room.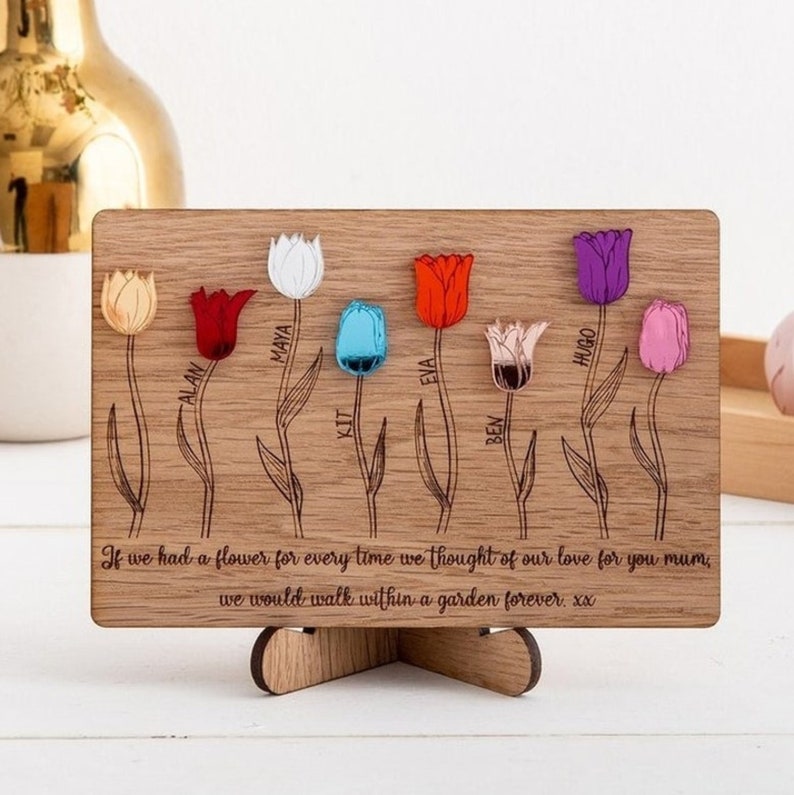 3. Custom socks with photos of her kids or even pets! Divvy Up Socks – Use code FabMom for 10% off 3+ pairs of custom socks. What's extra awesome about this company, is Divvy Up will send a pair of socks to someone in need for every pair sold! So your gift gives back!
View this post on Instagram
4. Some amazing beauty products from Viva Naturals.
Natura's products are fully sustainable and made with the finest ingredients and tested extensively for quality – but never on animals! Their products are formulated without parabens, phthalates, propylene glycol, mineral oil, PABA, petroleum, triclosan, DEA, and animal ingredients. Even the product packaging is recycled and recyclable!
I'm highlighting these amazing products:
MuruMuru Restoring Hair Mask
Castanha Nourishing Hand Cream
Chronos Skin Brightening Exfoliator
Maracujá Triple Phase Shower Oil
Get 15% off your first

Natura

Purchase with the code: WELCOME15
Save $10 when you purchase $75 or more with the code: NATURAOFF10
View this post on Instagram
5. Gift the gift of Olive Oil. Try Kosterina Taste of the Mediterranean Collection.
6. A gift of a lovely Journal for their motherhood journey. Promptly Journals – Journaling Made Easy! Postpartum Journal, created with certified therapists, will help any woman navigate the transition of adding a baby to her family with more support, confidence, and joy. Shop Postpartum Journal & Baby Essentials Collaboration with Goumi!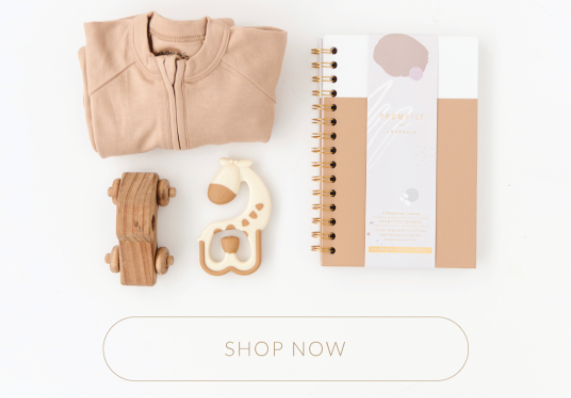 7. Another one for the planner moms!

8. Yes, a bidet. We love ours so we even got kiddo one in his bathroom. Totally stopped the calls for help wiping. Whisper Bidet – A Premium Bidet Toilet Attachment To Keep Your Hiney Clean. Free Shipping On All Domestic Orders! Use code FABMOM10 for 10% off!
9. Some luxurious Self-Heating Eye Masks from Reposé. Great to pair with a relaxing bubble bath!


Use coupon code fabmom to get 20% off!
10. A baby carrier is a fabulous gift for a new mommy on mother's day! See the collection of baby carriers from Ergobay and get Free Shipping!

11. While you're at it, get her one of the new Ergobaby compact city strollers! The Metro Stroller delivers all the comfort baby deserves in the compact package parents need. Packed with plush, cushy padding and nap-worthy extras like an adjustable leg rest and spring suspension; even busy, bumpy city streets can't keep baby from sweet slumber.
12. I totally recommend a robot vacuum for busy moms everywhere. These make such amazing gifts to your spouse or partner. I'm excited about the launch of the Neato Robotics D9 and D10 Intelligent Robot Vacuums! These two new ultimate cleaning machines are designed to clean medium and large homes with ease!

13. A wonderful gift for working moms! A command center is a great way to stay organized and keep all the family events aligned. Check out these amazing command centers from 1THRIVE. These make amazing gifts! So customizable and the sections are interchangeable.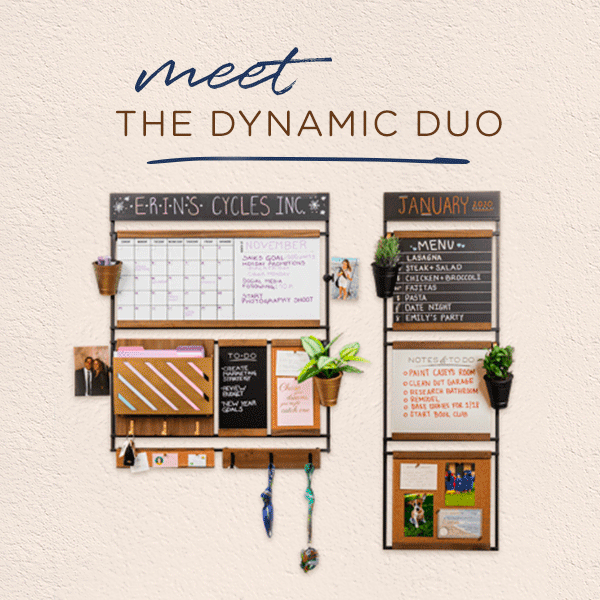 14. Another fun idea! Graphic Tees! Check out these fun and unique graphic tees from RedBubble.

15. This beautiful gift collection from Earth Mama is perfect for new moms!

16. Give Mom a subscription to HelloFresh to make her dinner plans easier! Now is the perfect time to try HelloFresh, because you can get $30 off your first box. Use code HF30NOW at checkout to take advantage of this great deal.
17. This activity guide for easy ideas to do with their kids!

18. A set of comfy pajamas are always a fabulous gift! Womens Brown with Pink Hearts Fleece Onesie Footed Pajamas

19. The gift of calm – because we know mom life is stressful. CalmiGo is a natural, portable, drug-free solution that can be used in moments of upset, anxiousness, and stress. It is an effective and unique solution that can be used both for immediate relief in moments of distress and for long-term effectiveness. The device is scientifically proven and uses 3 methods: breathing regulation, relaxing scent, and multi-sensory stimulation.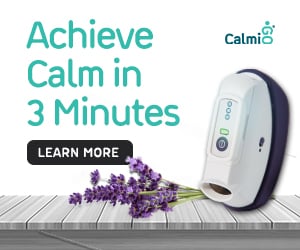 20. Maybe something nice from NYDJ Denim line! NYDJ jeans are made by women, for women—all shapes, all sizes, all women.
21. An Instant Pot, because cooking a full meal quickly after getting home is a game changer thing for working moms. Total sanity saver. And I get it, mine sat in the box for 6+ months. You can learn how to use your instant pot here.
22. A subscription to Shipt. Because shopping with a toddler is the biggest pain in the you-know-what ever, I prefer to have my groceries delivered. Let Mom have that amazing life-changing gift, too.
23. This amazing book to remind mom to get some self-care time. So many great ideas!

24. Being a working mom is not an easy game – but this lovely book helps us focus our mindset and release the guilt to give ourselves permission to enjoy life. Great gift idea for new moms returning to work.

25. This fabulous book about making parenting more playful and fun. Because playful and fun parenting is SO MUCH BETTER for the whole family, and makes Mom happier, too.

26: Coffee for moms is a must! Check out 1st In Coffee

27: Take mom on a picnic and gift her this gorgeous Modern Picnic Backpack with insulated interior, vegan leather exterior + a padded laptop sleeve. Modern Picnic is a female-founded brand that offers high-end, vegan leather, insulated lunch bags for women. These make a perfect lunch box for work!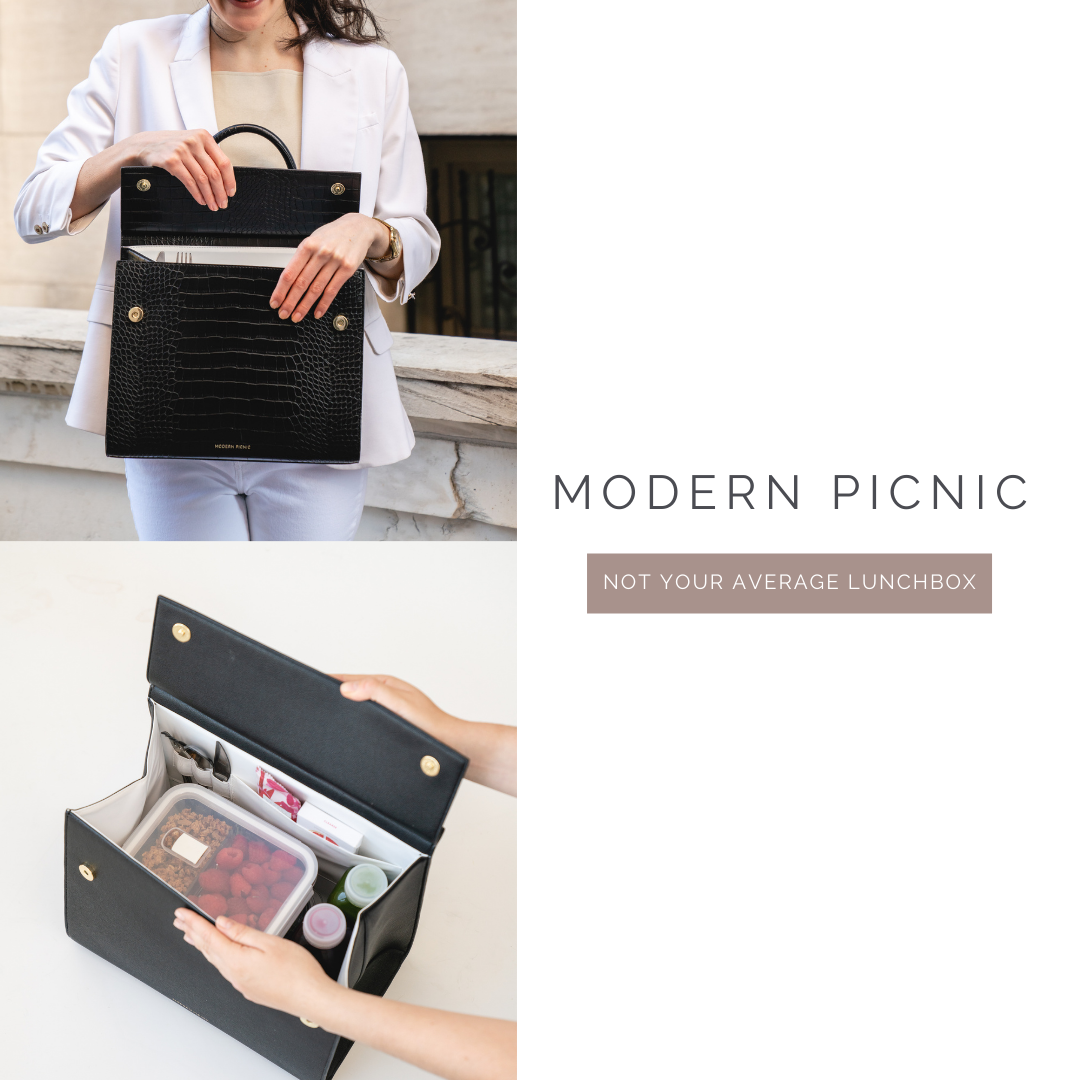 28: Give mom the Verb Energy Variety Pack Starter Kit with lots of yummy flavors for a caffeinated snack on the go. Verb products are Vegan and Gluten Free with only 90 calories. Verb Bars are made with organic green tea for a more gentle, sustained release of energy that
keeps you feeling recharged for longer.
29: Gift mama a membership to High-For-Life to give her a self-care Sunday mindfulness moment and daily practices to help with happiness and self-love.
BONUS: Everybody knows that the cornerstone tradition on Mother's Day is breakfast in bed! Here are some make-ahead or cook overnight recipes you can try to get ready for Mother's day!
And don't forget the Mother's Day card!
More gift ideas:
What gifts are you getting Mom for Mother's Day?
Join the Working Mom List
Join the Working Mom collective and get support and tools to help you thrive! Subscribers get access to my library of resources and printables.