The leaves are turning, the weather is cooling. It's time for the annual Holiday Gift Guide! It's time to start shopping for the holidays if you haven't already! Here I'm highlighting fun new gift ideas to wrap up for your loved ones! Get your lists ready and don't fret – we got you covered for everyone!

Please note that I may be compensated for sharing some items on my gift guides, but opinions and the decision to feature the items are my own! Affiliate links are used to share these products with you, providing me a small compensation should you make a purchase, at no additional cost to you. Thank you for supporting your local blogger.
Holiday Gift Ideas
Looking for the giveaway? Find it at the bottom!
Whimsical Gift Ideas for All
Smartass & Sass Subscription Box
Smartass & Sass offers a monthly subscription box that says EXACTLY what you're thinking (so your mouth won't have to). Each month you'll receive hand-curated items saturated with pure snark and sass ($100+ value per box).

Weighted stuffed animals
Weighted stuffed animals are plush toys that weigh more – their purpose is to initiate a relaxation response (like weighted blankets). These can make wonderful gifts for kids with anxiety or sensory needs, or even for adults let's be real.
Science Magic Kit
Who doesn't love some magic with science? I still do, I'm a big kid! National Geographic has some amazing science and activity kits for families to enjoy together.

Puzzles from Puzzle Master
Puzzles make fabulous activities for kids (and their parents)! Quiet time or a fun family evening can be found with these. Puzzle Master has an amazing collection of puzzles for all ages, and are great for kids and adults wanting to focus some of that fidgety energy we get from being home so much into doing something with their hands.
Redbubble Gifts
Redbubble has amazing gifts for everyone – check out their list of fun gift ideas for everyone.

JavaSok beverage sleeves
These JavaSok's iced coffee & cold beverage cup sleeves make great stocking stuffers. We know we working moms drink our share of coffees! But everyone is carrying around their hydro flask or a beverage of choice these days, why not have fun with it and dress it up!

Merry Bells for the Carols
Enjoy your favorite Christmas Carols with Merry Bells! Merry Bells was created to bring family and friends together through handbell music in a fun and positive way. Ring in the fun!
Use coupon code fabmomcoupon for 10% off your order.
Big Feet Pajama Co
What's also fun and relaxing for the holidays is to get the whole family new Pajamas! Who doesn't love a cozy set of pajamas for the colder winter nights and lazy evenings of sipping hot chocolate on the couch with a family movie? I know that's one of my favorite parts of winter. And there aren't too many favorite parts of winter.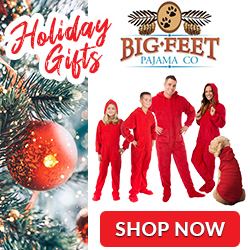 US Polo Assn
How about some lovely winter coats from US Polo Association. They even offer a U.S. Polo Assn. Military Discount!
Promptly Journals – Recipe Journal
A great gift idea is to have a Recipe Journal created with a special family member.

Happy Socks Advent Calendar
Happy Socks Advent Calendar will bring you happiness throughout December! The Advent Calendar contains 24 pairs of socks (also good for sharing) with a mix of holiday socks, classic dotted socks, and for example this seasons best seller Cloudy Sock – the rest is a surprise! But we can assure you that this full set of Happy Socks will bring joy, stretchy comfort and a great fit.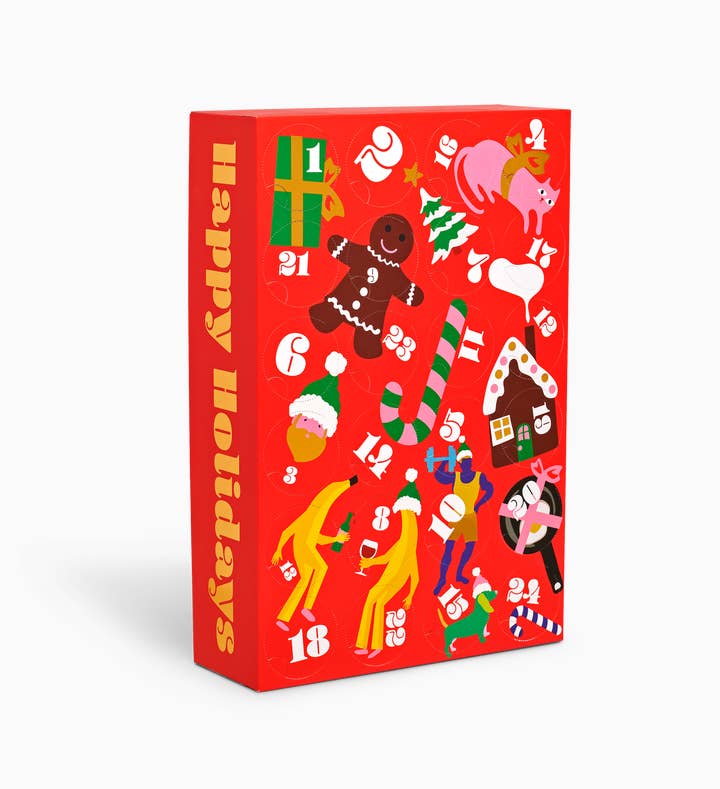 Delicious Door mindful snacking
How about a gift of mindful snacking? DeliciousDoor is the best way to discover healthy snacks that actually taste amazing. The 12-item snack box features premium healthy snacks that are built on plants, not sugar, which is revolutionizing the way the world snacks.
Each snack inside DeliciousDoor's Snack Box is:
100% plant-based
100% gluten-free
Non-GMO
Low sugar (less than 5 grams per snack)
No artificial sweeteners or dyes
Gift Ideas to Pamper and for Wellness
Lumen
Lumen is an easy way for you to customize and track your metabolic health, optimize fitness goals, and boost your energy naturally.
With a single breath Lumen tells you if your body is burning fats or carbs as an energy source, and provides you with a personalized nutrition plan along with other health insights. It's a great tool to add to your health goals!
You can see my review of Lumen on my IG highlight.
View this post on Instagram

For Black Friday their VIP package will be 50% off. Plus use code FABWORKINGMOM for $50 off!
Caffeine skincare
Caffeine is an antioxidant that can protect the skin from wrinkles and fine lines. Caffeine skincare products are all the rage these days. (Do the cool kids still say that?) Let's just say caffeine eye cream is lit!

Neck Massager
Hands down this is my favorite thing and I use mine daily. I sit back on the couch and massage my neck and shoulders when we watch TV and it is the best part of my evening. Everyone needs this.

1st in Coffee
Coffee is the perfect gift for any busy parent or really busy human! From high-quality espresso machines to standard coffee makers, grinders, tampers, cleaners, filters, cups, and more, 1st in Coffee carries a wide selection for coffee lovers. What is a grinder or coffee machine without coffee beans? 1st in Coffee offers whole bean and ground, pods & capsules, and samplers of fine Italian coffee and espresso from dozens of brands. This Capresso Froth Control Milk Frother & Hot Chocolate Maker would be a great gift!

Zest Tea
Tea is always a great gift idea! I have a great product recommendation for you here! Zest's award-winning teas come in 6 different flavors, and are known for the following properties:
ENERGY: Up to 150mg caffeine = 3x regular tea
FOCUS: 40mg L-Theanine = no jitters, no crash
HEALTH: Natural, Non-GMO certified ingredients
Eight Sleep
Give the gift of a good night's sleep. Put this one on your own gift list, or a shared family one!
Experience the Pod, the only mattress that keeps you cool all night long. 80% of Americans suffer from temperature issues during sleep. The Pod is the only mattress with the technology to cool you down as low as 55°. Sleep cooler, deeper, and wake up more refreshed with the most advanced Pod yet. Available in two great forms.
Not looking to change your mattress but want to upgrade your sleep? The Pod Pro Cover is designed for you. Now with a PerfectFit™ design, the Cover adds all the signature benefits of the Pod Pro to your current mattress.
Sleep & Beyond
Good sleep is essential! When you've picked out your perfect mattress, don't forget your perfect pillow. Sleep & Beyond is the ultimate destination for 100% organic and natural cotton and wool bedding.
They recommend you to look for a pillow that provides three essential functions during sleep: health, support, and comfort.
All of their pillows are hypoallergenic and are either 100% natural or organic.
They carry one of the most stringent certifications for our raw materials such as GOTS, Woolmark, and Oeko Tex.
Their pillows are filled with 100% pure wool (organic and natural) and they never add synthetics or down filling.
Sleeping on their pillows will eliminate the overheating and night sweats common with down, feathers, foam, and synthetic fills.
They have studied the dynamics of sleep for years, and have created their pillows based on extensive research so that you may sleep well and feel amazing the moment you wake up.

CalimGo
CalmiGo is a natural, portable, drug-free solution that can be used in moments of upset, anxiousness, and stress. It is an effective and unique solution that can be used both for immediate relief in moments of distress and for long-term effectiveness. The device is scientifically proven and uses 3 methods: breathing regulation, relaxing scent, and multi-sensory stimulation.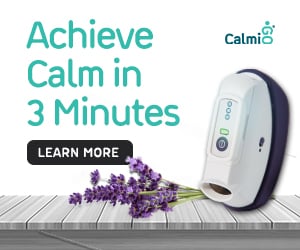 GenoPalate
Here's an idea, the gift of good nutrition. Check out GenoPalate DNA Analysis for a personalized nutrition journey. Take the guesswork out of your eating by knowing exactly which nutrients and foods your body needs. Use the link below to get $10 off your order!

An example of how Genopalate assigns foods to your genes.

Cushion Lab
A cushion from Cushion Lab! I love my desk chair cushion, which has been amazing since I spend so much time sitting. Gift this Back Relief Lumbar Pillow, a great gift of comfort to a fellow busy career mom! Save 10% sitewide with code COMFORT10.

Three Ships Beauty
As a mom, nothing is more important than ensuring what goes into your body is safe. With a variety of clean beauty products made from plant-derived ingredients, take a breath of relief knowing Three Ships Beauty products are both pregnancy and breastfeeding safe! Try the Dream Bundle which includes Dream Bio-Retinol + Shorea Butter Night Cream and a bedtime story to enhance your nighttime routine! Plus with your support, 100% of the sales from the book will be donated to Make-A-Wish® Canada!

Mica Beauty
Mica Beauty has the most personalized and inclusive collection of foundations – both in color and formula. It is made to fit all skin tones and lifestyles. Mica Beauty also has some amazing anti-aging skincare items that are perfect for an evening routine.

EasyFeet Orthotics
A gift to help with foot pain is great for any athlete or someone with plantar fasciitis. Get these orthopedic insoles for plantar fasciitis or the best insoles for work boots.

---
Get more gift ideas at Coolest Gift Ideas – use code fabworkingmomjulie for 15% off! And get free shipping on all orders.

---
Gift ideas for the Pregnant Mom-to-be and New Moms
Purple Trail Planners
Here are some lovely mom-to-be planners with all things to prepare for the baby! Planing for your first child is a whirlwind of excitement and confusion over all the options and things to do! A fun planner like this one helps organize your thoughts, baby shopping, doctor appointments, and more!
Promptly Journal
A gift of a lovely Journal for their motherhood journey. Once baby arrives, there's so much more you feel! Here are some great journals with specific prompts to help you journal your thoughts and feelings during the experience. Promptly Journals – Journaling Made Easy! Postpartum Journal, created with certified therapists, will help any woman navigate the transition of adding a baby to her family with more support, confidence, and joy. Shop Postpartum Journal & Baby Essentials Collaboration with Goumi!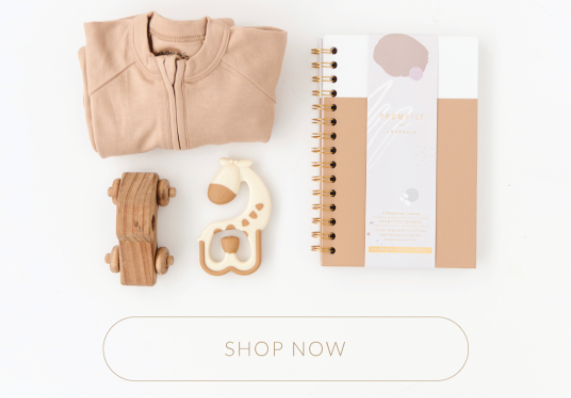 ErgoBaby
This super awesome baby carrier from Ergobaby! Because it allows a mama to hold the baby close, while still having her hands free. I loved mine when my son was little. I went through several types of baby carriers and the Ergobaby was my favorite. I loved that it is structured, easy to put on, and has no need for fidgeting with ties.
ErgoBaby also released their new Evolve Bouncer and is running a great Holiday Sale! NEW! ErgoBaby releases new 3-in-1 Evolve Bouncer. From a cozy newborn lounger…to a relaxing infant bouncer…to a functional toddler seat, the Evolve 3-in-1 Bouncer is made to grow with your little one. Use code LETSGROW to get the new Evolve 3-in-1 bouncer for a special introductory price.

Looking for more deals? Get $100 off Metro Stroller! Code: METRO100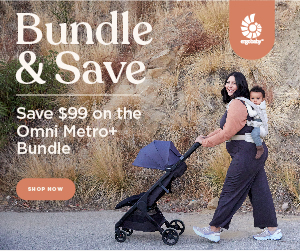 Nested Bean
Swaddle blankets that help the baby, therefore the parents, sleep better are a must! The Zen Swaddle simulates the pressure from your touch with lightly weighted pads on their chest and sides. I gave one of these as a baby shower gift to two different mommas because they are such a great swaddle! My baby was a terrible sleeper so anything that helped ease that situation is a huge win for new moms! These are by Nested Bean, a great baby brand.

---
Gift Ideas for Working Moms
FlexiSpot Adjustable Standing Desk
FlexiSpot makes ergonomic office furniture that's perfect for your home office. These make a great gift for a working mom with her own business or who works remotely from home to work comfortably and safely.
Here are just some of their great products that would make a fabulous gift!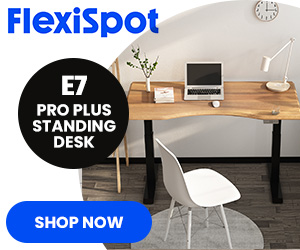 GelPro
With an ergonomic workstation, it's important to get a good comfort floor mat. These make great gifts! GelPro Comfort that looks good as it feels!
Glass Dry-Erase Board
A chic looking dry erase board for the busy home office would be an amazing gift. Let your friend pretend to solve their favorite true crime drama, or keep track of their client projects, on a board that looks profesh!

Panda Planner
Panda Planner – Daily Planner, Calendar and Gratitude Journal to Increase Productivity, Time Management & Happiness – Hardcover, Undated Day – Quarter Year Planner. The countless demands of modern life are overwhelming. If you feel exhausted trying to keep up, disorganized and unable to focus, or disconnected from the people and things that really matter…you're not alone. Life isn't meant to be lived this way. Life should be lived vibrantly. You deserve to thrive. I love the purple one. I love the simple daily review and gratitude practice pages!

Promptly Journals
How about a lovely journal or planner for the upcoming year? Sometimes journaling your frustrations and moments of joy can be such a help in the moment and for future memories.

Sono Shots
A great gift for working moms is a gift of a good night's sleep. We've said this before. It's always true.
If you're struggling with:
-Having trouble falling asleep?
-Constantly waking up during the night?
-Jet Lag affecting your sleep?
-Not in a good mood during your sleep?
Try Sono Shots! Sono Shots combines 5 natural, powerhouse ingredients into one great-tasting 2 oz liquid shot that calms the mind, relaxes the body, and enhances sleep.

Notebook
Help keep a working mom's to-do list and brain dump in one spot in this lovely notebook journal I have on my Zazzle store. I know I hang out on the #workingmom hashtag online quite a bit. So I thought a journal or planner notebook would be perfect.
1Thrive Command Center
This next one is a game-changer for working moms! A command center is a great way to stay organized and keep all the family events aligned. Check out these amazing command centers from 1THRIVE. These make amazing gifts! So customizable and the sections are interchangeable.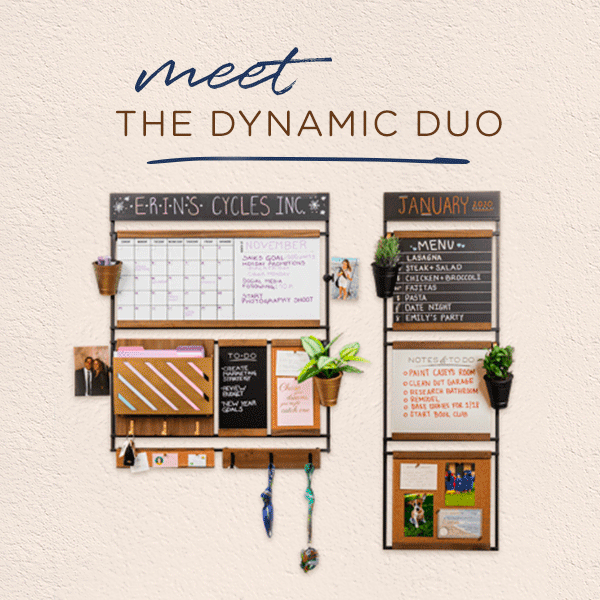 Crave Power Bank
Having backup power for your mobile devices is a must when traveling! We can't always plug into a charger, but a ready-to-go portable charger is a lifesaver! Check out the Crave power bank. Crave PLUS Portable Charger with QC 3.0 + Type C
– 10000 mAh Capacity
– Quick Charge 3.0
– USB and Type C Ports
– Thin Aluminum Design

MinkeeBlue Tote
A fabulous travel tote is a must for working moms. Shop the Mariah Backpack winner of America's Big Deal Live Pitch Competition. MinkeeBlue: where style meets functionality. You need to be able to store your laptop, the essentials, maybe a change of shoes? These amazing bags hold it all!

Amazon Prime
A huge mom life hack is the gift of Amazon Prime! Convenient shopping and fast shipping on baby essentials and items that tame toddler meltdowns are a must! I use it for everything these days, holiday shopping, decorations, school supplies. From the app or on my computer, it's so easy.
Working moms are super busy. Prime Wardrobe (Prime Try Before You Buy) can help with office attire shopping! Prime Try Before You Buy is a Prime-exclusive program where you can try before you buy from eligible items across women's, men's, kids', and baby clothing, shoes, and accessories. You get seven days to try on the items at home and you will only be charged for the items you decide to keep. Now you have two great options to bring the fitting room home and try-before-you-buy. With Prime Try Before You Buy, you get to fill up your box with items to try on at home. Personal Shopper by Prime Try Before You Buy has the ultimate convenience of a personalized shopping experience. With either option, you can order clothing, shoes and accessories, and take seven days to decide what you love and only pay for what you keep. Returns are easy and free with our resealable packaging.
Gourmesso Compostable Coffee Capsules
A perfect gift for any working mom is a great cup of coffee to start a busy, busy day. Gourmesso's Eco-Line is a better solution: Compostable Coffee Capsules are wonderful. For real these are some of my favorite flavors. The lady Vanilla is amazing. Both my husband and I love that one. But I love Sir Hazelnut the most. YUM!

Shipt Grocery Shopping
You know what makes a great gift? A gift of not needing to go grocery shopping! Give the gift of Shipt and let the groceries deliver themselves! I survived off Shipt grocery delivery for two years while my son was little and shopping was too much for my mental load. It really was life-changing for me. So would make an amazing gift to a busy mom.
What a Crock Meals
I think What a Crock Meals makes an amazing gift! They offer ready-to-crock-pot meals to make busy mom life so much easier! They are one of the only meal companies that do not require a subscription – just order what you need and when you need. So they can make a great gift of meals for the holidays, or as a meal train for a new mom. Just open the bag, dump the meal into the slow cooker, go about your day, and come home to a delicious home-cooked meal. It's really that easy. They offer 50+ delicious options, including dishes that are vegetarian/vegan, gluten-free, non-dairy, and more for those with special diets.
They offer slow cooker meals and have some great & unique meats for the grill.

Instant Pot
To make dinner time easier for your working mom friend (or wife), you might consider one of these lovely kitchen appliances. I love my Instant Pot. This is the same one I have, I use it several times a week, make enough of a meal to eat for several nights, and don't have to think about it much. I love that I can put one of my chicken dump dinners in the Instant Pot and set it and forget it while I go pick up my child from the after-school program, go to the park, then come home to dinner already cooked. Or you can use the slow cooker setting, just get the separate Instant Pot clear lid.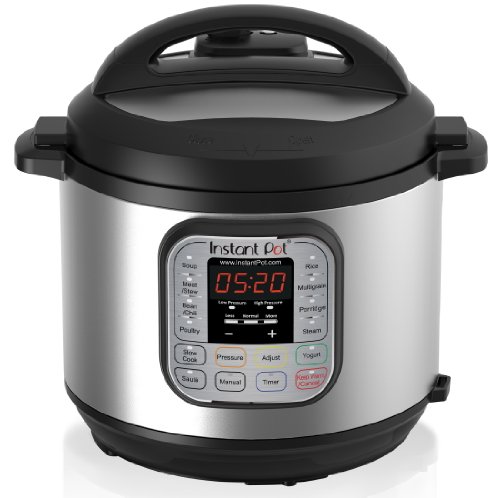 Neato Robot Vacuum
Honesty time, I'm not a good cleaner. I don't clean the house daily or anything. I don't have time for that. But what I do like, is the technology that does it for me, in the absence of a house-elf. That's why I love my robot vacuum! A must-have, mamas! I totally recommend a robot vacuum for busy moms everywhere. These make such amazing gifts to your spouse or partner. I'm excited about the launch of the Neato Robotics D9 and D10 Intelligent Robot Vacuums! These two new ultimate cleaning machines are designed to clean medium and large homes with ease!


Want some coupons? I gotcha!
Save 10% with code NEATOAFFILIATE10 sitewide. Code: NEATOAFFILIATE10
Skinny Stacks are super stretchy lids that push out air and seals tight to keep your food fresh. They will replace your need for all those plastic containers where you have lost the lids! They also have these great universal lids for pots and pans.

---
Gift Ideas for Kids
Minicoders
Is your child a fan of Roblox? Why not have them learn coding skills while they play in the Roblox Metaverse.
In this digital reality in which we live, parents are very concerned about the amount of time that their children are spending in front of screens, consuming low-quality content. The solution offered by Minicoders.com to this problem is an educational platform where children learn coding skills and practice through fun, social and engaging game-based experiences, directly within the Metaverse and under the safety and guidance of a virtual assistant and in-game tutors.

Little Passports
Little Passports is a great kids learning subscription box. We've loved it for years! They just launched Kitchen Adventures for kids AGES 7+. Play, Cook, and Connect with Kitchen Adventures. Savor a global culinary adventure with recipes from America's Test Kitchen Kids and activities from Little Passports!

Phonics in Motion
Give your kids the gift of literacy with Phonics in Motion! Phonics in Motion are unlike most boring and stressful curriculums, they teach English through movement, poetry, stories, markings, and songs, translating hard-to-remember language rules into things that children love and remember.
Make sure kids have FUN learning to Read and Write. Phonics in Motion is made for families who wish to take an active role in their kids' learning without sacrificing fun. If they aren't having fun – it's simply not going to work. Their proven method immerses kids' minds and bodies as they build literacy skills. The strategies go with them to school, so they feel excited and confident.

EGG New York clothing
EGG New York was hatched in 2003 and has been a go-to ever since for sophisticated, sweet-chic, affordable luxury children's clothing.

Disguise the Surprise
A fun idea for hiding the shape of the gift and keeping nosy kids from guessing their wrapped presents under the tree is Disguise the Surprise. This is a great way to hide a device in a larger box with other small gifts or separate out a bunch of related gifts in their dividers, with one pretty gift box.
SunForGood Affirmation cards
These wonderful affirmation cards from SunForGood are a great gift for kids, whether they're too busy, anxious, or just enjoy a daily pep talk.

Melissa and Doug
We love Melissa and Doug toys for learning, dramatic play, exploration, and cognitive development. They have so many amazing ideas from wooden puzzles, stringing beads, pretend real-life dramatic play items, dress up, and more.

Mouse Loves Pig
In fact, open-ended screen-free toys are our favorite things to recommend. Mouse Loves Pig has some great ideas too! And bonus points, they're a small biz! Mouse Loves Pig was born of a desire to help kids foster their own creativity in the best way – through play.

We Craft Box
Get We Craft Box is an award-winning monthly kids craft kit delivered to the home for kids ages 3-9. With a themed story, 4-5 coordinating crafts, easy-to-follow photo directions, and all materials included, the box can be shared between 2 children. They're helping busy families unplug from the screen and connect through creativity!

Generation Mindful emotional toolkit
Generation Mindful has amazing tools for managing behavior and teaching emotional resilience. I love their calm-down corner!
Get some emotion coaching support for your child – a gift for the whole family. Teach children social and emotional skills with the time-In ToolKit! Get everything you need to create a Calming Corner in your home.


You might also like one of these adorable SnuggleBuddies for kids!


You might also want to check out their free Positive Parenting class!
Kids Cook Real Food course
Looking for experience-type gifts this holiday season? You know that you really don't want to add more to your kids' toy collections.
So when the weather is too cold to go outside together, your family can learn to cook together. Give your kids the gift of the life skills they'll need before they get out of the house (and get some quality time with them while you're doing it!)
Teach them with the easy online course Kids Cook Real Food!
They have 3 levels for ages 2-teen to learn how to cook healthy food. Your family will love learning together as you build their confidence.

Natural Baby Company toys
The Natural Baby Company has a magical line of toys that go from the outdoors to the tub to winding down at bedtime, The Natural Baby Company has curated a special collection that is largely made up of small, family-owned businesses. Each product is of the highest quality, healthy, and environmentally friendly and is designed to last and last.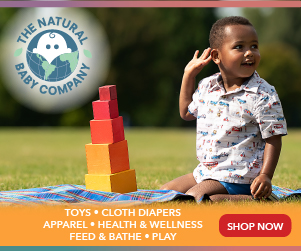 Sensory Swing
Sensory toys are fantastic gifts and always well received! Active play is great for sensory input as well! A Child Pod Swing – Indoor Sensory Hammock to help contain and soothe a hyper child is a must-have! I love these in kids' gyms! Including this swing in a calm down corner or your kid's bedroom is amazing for them!
GEOMAG STEM toys
GEOMAG Magnetic Toys make a fabulous gift! Geomag magnetic toys use 100% recycled plastics for the sticks/rods, panels & bases. These colorful panel pieces offer DIY building fun for ages 5-99! Magical magnets for kids and adults to explore their creative building skills. These STEM-endorsed eco-friendly colorful magnets allow kids to learn the core concepts of magnetism, geometry, gravity, and engineering. Geomag Supercolor magnetic building sets make great educational gifts for kids.

---
Gift Ideas for Him
Beard Rollers
For our bearded men, a gift of a beard roller to help stimulate beard growth is a fabulous and trendy gift.
Planets in Time Poster
A great gift idea for your husband/spouse is a lovely wall art of the way the planets were aligned on your special day. Great for nerdy couples too! Makes a lovely bedroom or living room wall art that is full of nerdiness and memories.
Whisper Bidet
Have you gotten on the Bidet kick? We recently got one! What a game-changer in the going to the bathroom department. We even got one for our son's bathroom and suddenly I'm not getting called to help wipe! This was my husband's idea to get bidets for the house, so that's why I put this under gifts for him. Whisper Bidet – A Premium Bidet Toilet Attachment To Keep Your Hiney Clean.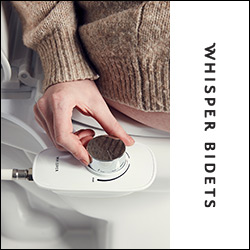 House of Marley Speakers
House of Marley's uniquely sustainable speakers, headphones, and turntables make amazing holiday gifts. That's because they are mindfully designed to amplify the energy, emotion, and detail from your favorite music.
And there is a message of respect behind them – respect for Bob, respect for the Earth (proceeds from product sales support global reforestation through Project Marley), and respect for each other.

Amazon Fire HD 10 Tablet
Gift the new Fire HD 10 Tablet – a perfect gift for book lovers and tech gear lovers! All-new Fire HD 10 tablet, 10.1″, 1080p Full HD, 32 GB, latest model (2021 release). Enjoy your favorite apps like Netflix, Facebook, Hulu, Instagram, TikTok, and more through Amazon's Appstore (Google Play not supported. Subscription for some apps required).
Stay connected – Download apps like Zoom, or ask Alexa to make video calls to friends and family.
Get more done – Check email, update shopping lists, and set reminders. Use your favorite apps like Microsoft Office, OneNote, and Dropbox.

Audible
Also, the gift of audibooks by Audible is wonderful and great for long commutes! My husband loves listening to sci-fi book on his long drive to work.
Tellinga – illustrate your story
A wonderfully romantic gift idea is a story from Tellinga. You provide a photo and a story, and they turn it into a story they send in the mail! Check out the amazing examples below!

Perk Clothing
My Hubby loves comfortable tees to wear, and yours might too! Check out Perk clothing. Cozy Tees That Soften and Fit After Washing. Feels Amazing • Fits Impeccably• Washes to Perfection. Perk clothes are made from 100% Pima cotton, a rare and incredibly soft type of cotton that gets even softer over time. No tag, no itch. No wrinkles. No pilling.

Auto Parts Toys
A great gift idea for outdoor enthusiasts is some gear from AutoPartsToys.com! They have all your Auto Parts and Accessory needs. Whether you're looking for accessories to streamline the design of your car, SUV, truck or Jeep, or need a part to make your engine growl, they have what it takes at prices that can't be matched. They carry both hard-to-find and everyday auto parts and accessories. If you want to add style or simply upgrade your ride let AutoPartsToys.com provide the parts you need.

MyMedic First Aid Kit
For the outdoorsy dads, a great first-aid kit is always vital to have on hand. These by MyMedic make wonderful gifts! MYFAK FIRST AID KIT is the best first aid kit on the planet! Equipped with high-performance life-saving supplies, so you're prepared, confident, and protected. Made from high-quality nylon Cordura for utmost durability and functionality;
multi-use pack; has over 100 quality first aid and trauma supplies; tear away pouch inside can be used as an additional mini first aid kit.

TacticalXmen Gear
For the hubby who loves tactical gear and our military men, check out these gift ideas from Tacticalxmen. Their mission is to provide the absolute most affordable products and best customer experience available in the tactical gears industry.


Or even this great hearing protection for the hunters in our lives.

In a hurry? You can grab great gift ideas at Walmart.com!

You can also search Groupon's Top Gifts for Men!
---
What gifts are you planning for your loved ones this year?
---
Giveaway
I want to kick off the holiday season with a giveaway from me!
I'm giving away one of my 12-month habit tracker printables to get your new year started off right!
You are invited to the Inlinkz link party!
---
More gift guides?
Looking for more of my fabulous gift guides? Here you go!

Join the Working Mom List
Join the Working Mom collective and get support and tools to help you thrive! Subscribers get access to my library of resources and printables.