It's time for the annual Holiday Gift Guide! It's time to start shopping for the holidays if you haven't already! Here I'm highlighting fun new gift ideas to wrap up for your loved ones! Get your lists ready and don't fret – we got you covered for everyone!

Please note that I may be compensated for sharing some items on my gift guides, but opinions and the decision to feature the items are my own! Affiliate links are used to share these products with you, providing me a small compensation should you make a purchase, at no additional cost to you. Thank you for supporting your local blogger.
Holiday Gift Ideas
Gift Ideas to Pamper and for Wellness
The gift of a good night's sleep. Put this one on your own gift list, or a shared family one!
Not looking to change your mattress but want to upgrade your sleep? The Pod Pro Cover is designed for you. Now with a PerfectFit™ design, the Cover adds all the signature benefits of the Pod Pro to your current mattress.
target="_blank" rel="nofollow sponsored"
Good sleep is essential!

Get them a subscription to TAYST Coffee!
TAYST Coffee Roaster is the #1 Coffee for Keurig Machines Plastic and coffee just don't mix. Tayst pods are made from compressed cornstarch and don't put toxins and bad taste into your morning joe!


Try Tayst Coffee and receive 20 cups of Coffee for $12.00 plus a FREE Mug and Shipping.

A subscription to Beauty Pie for makeup and beauty product lovers.


Join BEAUTY PIE luxury beauty buyer's club and receive up to 80% off beauty products, just pay monthly membership fee.
EXObeauty's mission is to enhance beauty and promote healthy skin through the use of cutting edge technology and skincare using the finest ingredients.
Start getting rid of your bikini hair line without the razor. Get silky-smooth skin with an At-Home Laser Hair Removal Device. Take $30 Off Code: AF30
Some amazing fragrances from Scent Beauty. Check them out below.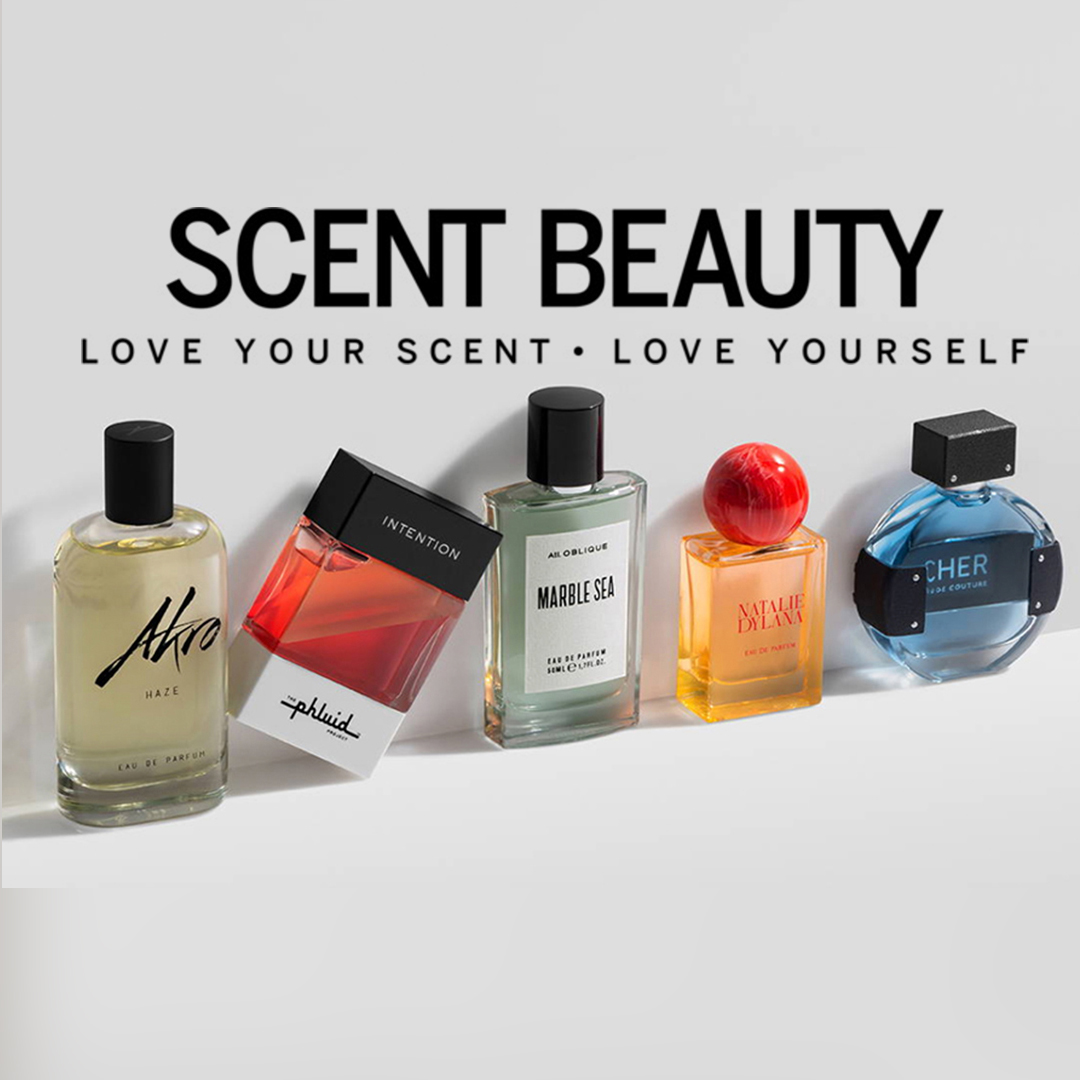 What's also fun and relaxing for the holidays is to get the whole family new Pajamas! Check out Big Feet Pajama Co.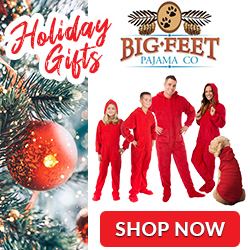 For folks who miss traveling, this great subscription box from Up & Away Adventures brings fun travel souvenirs, snacks, and culture to you. Enjoy a curated, family-friendly, educational experience through these subscription suitcases which include games and activities while incorporating the culture, cuisine, and people from countries around the world. Each suitcase comes packed full of sights, sounds, smells, tastes, and things to touch, guaranteed to stimulate your senses.

> Get more ideas for gifts for self-care and wellness here.
---
Gift ideas for the Pregnant Mom-to-be and New Moms
A gift of a lovely Journal for their motherhood journey. Promptly Journals – Journaling Made Easy! Shop our New Postpartum Journal & Baby Essentials Collaboration with Goumi!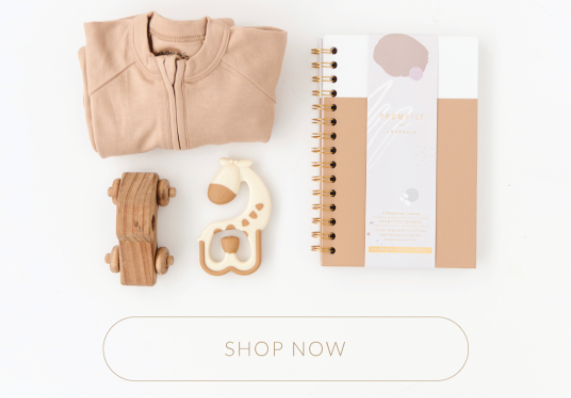 This super awesome baby carrier from Ergobaby! Because it allows a mama to hold the baby close, while still having her hands free. I loved mine when my son was little.
Swaddle blankets that help the baby, therefore the parents, sleep better are a must! The Zen Swaddle simulates the pressure from your touch with lightly weighted pads on their chest and sides. I just gave one of these as a baby shower gift because they are such a great swaddle!

If you're looking for a great baby diaper bag backpack you should check out this one by EliteBaby!
> Get more ideas for gifts for your pregnant loved ones on the complete gift guide for your pregnant friend.

> You can see more ideas for new moms on my post: Gift Ideas that any New Mom will Love.
---
Gift Ideas for Working Moms

How about a lovely journal or planner for the upcoming year? Let's hope 2021 will be better, huh?

Redbubble has amazing gifts for everyone – check out their Holiday Weirdly Meaningful gift ideas for everyone.

Tricks to Appear Smart in Meetings 2021 Day-to-Day Calendar – You'll learn familiar corporate strategies for appearing engaged while zoning out, using meaningless buzzwords in the right context, creating impressive presentations of no value to anyone, and much, much more. Each daily page includes a valuable tip for fooling coworkers into thinking that you're shrewd, engaged, and trying. With this perfect calendar for every office desktop, you'll laugh each day at the fresh tricks and sly satire on corporate conventions.

A Gift She's Sure to Love – need the perfect gift, but not sure where to start? Our Relax & Radiate Crate is filled with a carefully curated collection of beauty, self-care, and home goods that any woman will love – all for just $45 per season.


A huge mom life hack is the gift of Amazon Prime! 2-day (or sometimes less) shipping on baby essentials and items that tame toddler meltdowns are a must!
These JavaSok's iced coffee & cold beverage cup sleeves make great stocking stuffers. We know we working moms drink our share of coffees!

A perfect gift for any working mom is a great cup of coffee to start a busy, busy day. Gourmesso's Eco-Line is a better solution: Compostable Coffee Capsules

You know what makes a great gift? A gift of not needing to go grocery shopping! Give the gift of Shipt and let the groceries deliver themselves!
To make dinner time easier for your working mom friend (or wife), you might consider one of these lovely kitchen appliances.
Gift (or get one for yourself) these awesome activity books for toddlers and preschoolers and never run out of fun ideas parents and kids do together after work or on weekends! The DISCOVER + PLAY + ENGAGE + LEARN eBooks have a combined 20 weeks of activities. Fun ways to get kids moving, work on fine motor, do arts and craft projects and have fun as a family! Each weekly plan includes a supply list and activities broken down to know exactly what to do in a simple sentence or two.
Make A Custom Canvas Print – PosterBurner.com
Make Your Own Custom Poster – PosterBurner.com

Need more ideas? Look at Groupon's Most Unique Gift Ideas for Women!
You might also like:
> Inspiring Gift Ideas for Teachers, Nannies, or Babysitters.
---
Gift Ideas for Kids
If you're worried about toy and kid gear clutter, try ToyCycle– a toy, clothing, and baby gear resale.
Make Christmas Magic with Portable North Pole Make this Christmas even more magical with Portable North Pole!
Without the chance to see Santa at the mall this year, Portable North Pole makes it easy to safely celebrate Christmas with Santa with up to 60+ messages ready to be personalized for your loved ones. Whether you're sending a message to a child, a teenager, or even a grown-up, Santa will amaze everyone on your list! Stay comfortable in your own home and explore our collection of calls, video calls, and video message scenarios that make the perfect gift for your friends and family near and far – or even for large groups like your employees!
Using Portable North Pole is easy: Simply visit the PNP website or download the PNP mobile app, sign up, fill in a short form, and upload photos of your loved one. In just a few seconds, Santa is ready to greet them with a personalized message, addressing them by name, showing their photo, and in some select scenarios, even offering interactive opportunities for maximum fun!
A variety of our Premium video messages can be tried for free. PNP fans can also purchase a single Premium video for their loved one, or purchase our Magic Pass (which includes unlimited access to all Premium videos and calls for unlimited recipients)!
As always, our Premium features are the ultimate Christmas treat. From the Reaction Recorder to capture moments via a picture-in-picture video for a precious keepsake to playing fun games on the PNP mobile app (like our Dancing Elf game) and our brand-new Christmas Eve multi-device scenario with a magical live call from Santa, there's Christmas magic for everyone with Portable North Pole.
Make Christmas magic with Portable North Pole! – Safely share the magic of Christmas – and some extra cheer – with your loved ones! For a limited time, get a FREE personalized video message from Santa
https://www.portablenorthpole.com #PNPSanta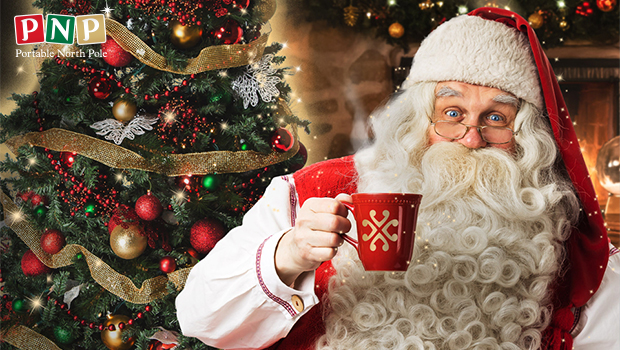 A fun idea for hiding the shape of the gift and keeping nosy kids from guessing their wrapped presents under the tree is Disguise the Surprise.
Educational and Inspirational Gift Ideas for Kids
Meet Roybi Robot: The world's 1st smart learning toy for kids in language learning and STEM skills
Ditch the screens and get this smart tutor to educate and entertain your kids at home. Over 500 lessons, 70 categories, language skills, math, science, and more.


Some inspiring and sweet collectibles from PreciousMoments.com.


I especially love their new #1 boy and #1 girl ornaments. I got one personalized for my son.
Send a gift to someone special, and get another one FREE at PreciousMoments.com! Offer expires 12/31.
Give your kids a subscription to Adventure Academy!


Sign up and receive 62% OFF Adventure Academy or $45 for One Year.

I love books. LOVE them! And I love kids' books even more. Check out this lovely subscription box bringing the joy of reading and learning to our little ones!

Oliver the Ornament is the first in a series of seven books, each telling how the various ornaments entered the family's collection and teaching children the important message of kindness. The gift set comes with a beautifully illustrated book and hand-painted ornament of Oliver. There are now 3 books available in the Ornament series, and even a patriotic spin-off called Oliver Doodle Dandy.
Visit their website to see more, grab the free coloring book, and learn about The Day of Kindness Program.
Here's a fun personalized book from MonkeyPen. We got the oceans personalized story but there's a zoo one, a birthday one, and a Christmas one. Check them out!
These early learning stringing beads are a great way to get children ready for Kindergarten. Color sorting, matching, and pattern recognition. All wonderful tools in a kid's toolbelt!

I'm always a fan of educational gifts. Here's a great one called Bitsbox. Bitsbox is a subscription box that teaches grade school kids [ages 6-12] to code apps.
Here's a great option for helping kids learn math – Thinkster! Inspire your child's love for math with Thinkster Math. Start your 7-day Free Trial today!

Get some emotion coaching support for your child – a gift for the whole family. Teach children social and emotional skills with the time-In ToolKit! Get everything you need to create a Calming Corner in your home.


You might also like one of these adorable SnuggleBuddies for kids!


You might also want to check out their free Positive Parenting class!
> You might also like The Best Educational Toys for Toddlers and Preschoolers.

> You can see the complete Toddler toy gift guide in my post Fun and Fantastic Gift Ideas for Toddlers for $25 or less.
Sensory toy ideas and active toys for kids
Sensory toys are fantastic gifts and always well received! Active play is great for sensory input as well!
Nasco has some great active toys for busy kids. The Leading Supplier of Educational & Activity Materials – eNasco.com

A Child Pod Swing – Indoor Sensory Hammock to help contain and soothe a hyper child is a must-have! I love these in kids' gyms!
For kids who love to jump, the Flybar Foam Maverick Pogo Stick for Kids Ages 5+ is a great gift idea!

> You might also like Gift Ideas and Toys that provide Sensory Input for Hyper kids.
General fun gift ideas for kids
How about a wearable stuffed animal?


Comfy Critters | Huggable Hooded Blankets
There's something special about Comfy Critters wearable stuffed animals kids just love!

Gift a Personalized Christmas Ornament!
Purchase your Personalized Christmas Ornament and receive 50% OFF and FREE Shipping on the purchase of 3 or more Ornaments.
Choose how many persons can be on the easily personalizable ornament, which is complimented with 2020 memorabilia including an adorable Santa hat, persons wearing masks, hand sanitizer, toilet paper, and the year 2020.
A Disney Movie Club subscription is a great gift!

Join the Disney Movie Club and get 4 Disney Movies for $1.
Get Started With 4 Movies For $1.99 Each And Start Building Your Disney Dream Collection.
About every 4 weeks we'll notify you of the new Featured Title. If you want the Featured Title, do nothing – it will be sent to you automatically. If you want a different movie, or nothing at all, simply let us know within 10 days.
Cancel Anytime After Buying Any 4 Movies At Regular Price within 2 years. Starting at $19.95

LEGO Disney Frozen II Elsa's Wagon Carriage Adventure 41166 Building Kit with Elsa & Sven Toy Figure. Build an adventure toy wagon carriage for Elsa and Sven the reindeer with a special Starter Brick base to quickly get your child building and playing out a Frozen adventure with favorite Disney characters from the Frozen II movie.
Crayola Frozen, Color Wonder Mess-Free Coloring Activity Gift Set, Art Tools! Woo! What an amazing art set! And mess-free! Great gift idea for toddlers and preschoolers!

Hasbro Frozen Olaf's in Trouble Game. Oh no! Olaf's in Trouble! What a fun sounding game. Poor Olaf and his love of summer.

Hasbro Sorry! Game: Disney Moana Edition . Woo! A classic game, Moana style! Fun for the whole family.

> See more ideas on my Frozen II Gift Ideas list and Gender-Neutral Frozen-themed Gift Ideas list. And check out my companion, Gender-Neutral Moana Gift Ideas for toddlers and preschoolers.
Puzzles make fabulous activities for kids (and their parents)! Quiet time or a fun family evening can be found with these.
> See more stocking stuffer ideas on my post: Awesome Stocking Stuffers for Under $15
---
Gift Ideas for Him
A great gift idea for your husband/spouse is a lovely wall art of the way the planets were aligned on your special day. Great for nerdy couples too!
Gift the new Fire HD 10 Tablet – a perfect bookish gift for book lovers!

Also, the gift of audibooks by Audible is wonderful and great for long commutes!
> You can see the complete Gift guide for the Bookish here.
A wonderfully romantic gift idea is a story from Tellinga. You provide a photo and a story, and they turn it into a story they send in the mail! Check out the amazing examples below!

How about the Nebula Soundbar – Fire TV Edition for Dad? Nebula Soundbar combines powerful 2.1 channel cinematic sound with the Fire TV experience.

A great gift idea for outdoor enthusiasts is some gear from AutoPartToys.com! They have all your Auto Parts and Accessory needs.

For the outdoorsy dads, a great first-aid kit is always vital to have on hand. These by mymedic.com make wonderful gifts!

For the hubby who loves tactical gear and our military men, check out these gift ideas from Tacticalxmen.


Or even this great hearing protection for the hunters in our lives.

Ooh this is a great Dad gift: Star Wars R2D2 Screwdriver.

In a hurry? You can grab great gift ideas at Walmart.com!

You can also search Groupon's Top Gifts for Men!
> See more gift ideas for him on my post: Gift Ideas for Husbands, Fathers, or other Gentlemen in our lives.
> See the rest of my gift ideas your friends will geek out over.
> You can see the complete Star Wars gift guide in my post Gift Ideas for the Star Wars Fan in your Life that are Out of This World.
---
What gifts are you planning for your loved ones this year?
See the rest of my gift guides here!