It's time for the annual Holiday Gift Guide! It's time to start shopping for the holidays if you haven't already! Here I'm highlighting fun new gift ideas to wrap up for your loved ones!

Please note that I may be compensated for sharing some items on my gift guides, but opinions and the decision to feature the items are my own! Affiliate links are used to share these products with you, providing me a small compensation should you make a purchase, at no additional cost to you. Thank you for supporting your local blogger.
Holiday Gift Ideas
Don't miss the giveaway! Scroll to enter.
Gift Ideas to Pamper and for Wellness
Give the gift of Totem – the feel-good game, social skills game for family or team building. Foster and strengthen positive relationships by playing a conversation card game that encourages people to look at their bright side.

These fun affirmation cards can help lift you up. Created by comedian Suzi Barrett, these inspirational-but-not-cheesy affirmation cards can make a fabulous gift.

The gift of a good night's sleep. Put this one on your own gift list, or a shared family one!

You also might enjoy gifting (or receiving) these lovely sheets. They are super soft and affordably priced!
"For those on a tighter budget, California Design Den offers ethically made, beautifully tailored pure combed cotton sateen sheets that are impressively cozy." -Boston Globe.
And this amazing towel! Mizutowel, the world's best bacterial fighting towel, is a self-cleaning & impurity-sensing smart textile made of pure silver, Xinjiang cotton, and smart-dyes.
I gotta say, there's nothing better than new, cozy Pajamas and a cup of hot chocolate on a cold winter night. That's why PJs are one of my favorite gifts to get! Check out Big Feet Pajama Co for some fun selections and get a Family Matching PJs set or my personal favorite, Adult Footed PJs!

If your loved one is really into fitness or outdoor activities, you should really check out these amazing bone-conducting headphones! You can read more in my review, but they sit over your cheekbones rather than inside your ears as buds and allow you to hear the world around you. Great for biking (and also for listening to audiobooks when you still need to hear your kiddos getting in trouble).
And if you love your mutt but don't know your dog's breed details, here's a fun doggie breed identification kit called Embark to find out!

> Get more ideas for gifts for self-care and wellness here.
---
Gift ideas for the Pregnant Mom-to-be and New Moms
New moms love baby keepsakes. But many moms don't have time to sit down and make a beautiful album. The lovely mama at Snap Diva Designs creates gorgeous scrapbooking sets and even will put together a baby album for you. She makes premade and custom mini albums for any event (weddings, baby showers, birthdays, etc.). Check out a gorgeous example of a recent custom album!

A gift idea that fills so many needs and uses is a lovely laundry basket or toy basket. Check out this lovely Timeyard Baby Laundry Basket. This one is a Cotton Rope Basket that is 21.7 x 13.8 in. This storage bin is a great size and is durable while being a lovely addition to the room.
This laundry basket is wonderful! It holds two loads of our family laundry without batting an eye. It is comfortable to carry and sturdy! I'm definitely a fan and happy to have one for myself.
This super awesome baby carrier from Ergobaby! Because it allows a mama to hold the baby close, while still having her hands free. I loved mine and sad that my toddler has exceeded the weight at which I can carry him around for very long.
Swaddle blankets that help the baby, therefore the parents, sleep better are a must! The Zen Swaddle simulates the pressure from your touch with lightly weighted pads on their chest and sides. I just gave one of these as a baby shower gift because they are such a great swaddle!

A great Multi-purpose Caddy Organizer called a Mimmo Caddy. It gives you the added space and flexibility to organize all the baby stuff.

> Get more ideas for gifts for your pregnant loved ones on the complete gift guide for your pregnant friend.

> You can see more ideas for new moms on my post: Gift Ideas that any New Mom will Love.
---
Gift ideas for Working Moms
Give a gift of some lovely jewelry from Thoughts Accessories, a company whose mission is a reminder to be thoughtful, kind and compassionate. Each product sold supports a day of education and life skills mentorship for an underprivileged girl in a third world country with Room to Read Charity. Thoughts Accessories items are pretty, feminine, classy, and dainty!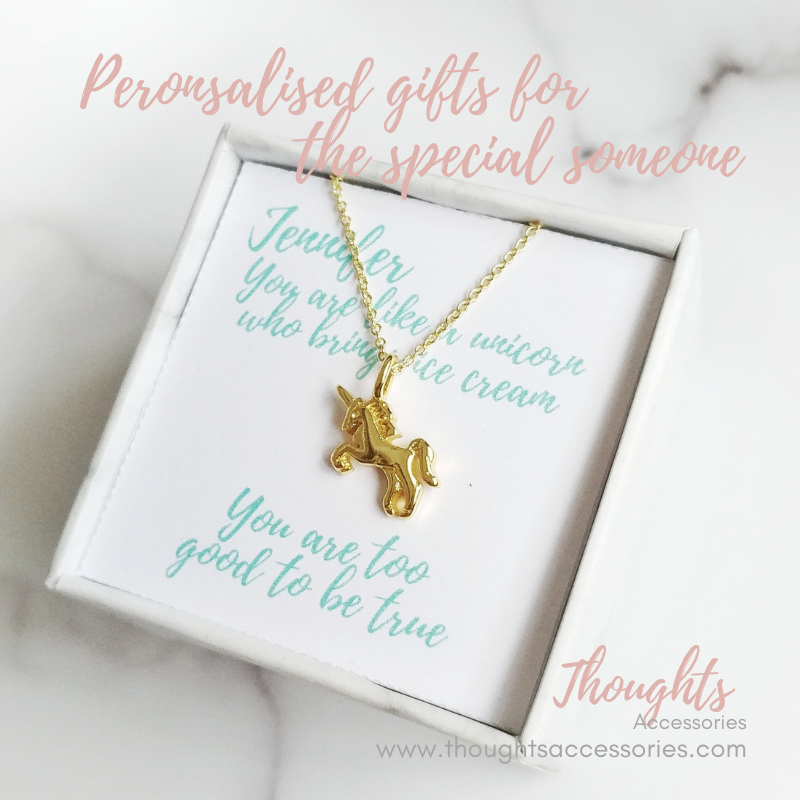 A huge mom life hack is the gift of Amazon Prime! 2-day (or sometimes less) shipping on baby essentials and items that tame toddler meltdowns are a must!
You know what makes a great gift? A gift of not needing to go grocery shopping! Give the gift of Shipt and let the groceries deliver themselves!
To make dinner time easier for your working mom friend (or wife), you might consider one of these lovely kitchen appliances.
Gift (or get one for yourself) these awesome activity books for toddlers and preschoolers and never run out of fun ideas parents and kids do together after work or on weekends! The DISCOVER + PLAY + ENGAGE + LEARN eBooks have a combined 20 weeks of activities. Fun ways to get kids moving, work on fine motor, do arts and craft projects and have fun as a family! Each weekly plan includes a supply list and activities broken down to know exactly what to do in a simple sentence or two.
How about these awesome Lotus Trolley Bags to help organize grocery shopping and promote a sustainable lifestyle at the same time? Especially useful if you live in areas where plastic bag use is restricted. We live on Oahu now and reusable bags are a must-have for grocery shopping! They also make grocery shopping faster since you can organize as you shop!
Need more ideas? Look at Groupon's Most Unique Gift Ideas for Women!
You might also like:
> Inspiring Gift Ideas for Teachers, Nannies, or Babysitters.
---
Gift Ideas for Kids
Educational and Inspirational Gift Ideas for Kids
Get a Certified Letter from Santa! Kids love getting a special note from the Jolly Man himself to enjoy the holiday season even more.
I love brain boosting toys for kids!
Pretend play toys are the best! Seriously! Hours of open-ended play.
Also for Kindergarten ages and up, here's a fabulous educational science activity gift set!

Oliver the Ornament is the first in a series of seven books, each telling how the various ornaments entered the family's collection and teaching children the important message of kindness. The gift set comes with a beautifully illustrated book and hand-painted ornament of Oliver.
For every book sold here during the month of October, another will be donated to a hospitalized child.
I love books. LOVE them! And I love kids' books even more. Check out this lovely subscription box bringing the joy of reading and learning to our little ones!

Gift your kids some of these amazing tees! These "I Will Be What I See" tees for toddlers and kids feature a collection of "Julidorables" designs representing occupations, interests, and values.
Whether your child wants to be an astronaut, eye doc, teacher, vet, baker, farmer or dentist, there are dozens of occupation designs like these:
To save 10%, enter code FM10 at checkout.
Enter to win a tee! The winner can choose any onesie or tee shirt (choose design, shirt color, and size).
To thank everyone who entered the giveaway and checked out these inspiring tees, grab this lovely coloring book!

Grab the Fab I Will Be What I See Coloring Book
These early learning stringing beads are a great way to get children ready for Kindergarten. Color sorting, matching, and pattern recognition. All wonderful tools in a kid's toolbelt!

I'm always a fan of educational gifts. Here's a great one called Bitsbox. Bitsbox is a subscription box that teaches grade school kids [ages 6-12] to code apps.
You can use this coupon code: MOMLIFE on $20 off any subscription purchase of $50 or more (November 10 – November 23).
Here's a great option for helping kids learn math – Thinkster! Inspire your child's love for math with Thinkster Math. Start your 7-day Free Trial today!

Get some emotion coaching support for your child – a gift for the whole family. Teach children social and emotional skills with the ime-In ToolKit! Get everything you need to create a Calming Corner in your home.


You might also like one of these adorable SnuggleBuddies for kids!


You might also want to check out their free Positive Parenting class!
Your older child might really enjoy these Virtual Reality games! Heromask learning games teach math or even languages in a fun way.

> You might also like The Best Educational Toys for Toddlers and Preschoolers.

> You can see the complete Toddler toy gift guide in my post Fun and Fantastic Gift Ideas for Toddlers for $25 or less.
Sensory toy ideas for kids
Sensory toys are fantastic gifts and always well received! This Hopper Ball would be a hit!

A Child Pod Swing – Indoor Sensory Hammock to help contain and soothe a hyper child is a must-have! I love these in kids' gyms!
Little Tikes 3′ Trampoline I think jumping is my son's favorite thing. He would spend hours on one of these.

.
For kids who love to jump, the Flybar Foam Maverick Pogo Stick for Kids Ages 5+ is a great gift idea!

> You might also like Gift Ideas and Toys that provide Sensory Input for Hyper kids.
General fun gift ideas for kids

LEGO Disney Frozen II Elsa's Wagon Carriage Adventure 41166 Building Kit with Elsa & Sven Toy Figure. Build an adventure toy wagon carriage for Elsa and Sven the reindeer with a special Starter Brick base to quickly get your child building and playing out a Frozen adventure with favorite Disney characters from the Frozen II movie.

Play-Doh Mysteries Disney Frozen 2 Snow Globe Playset. Recreate Elsa's magical adventure – this Play-Doh Elsa toy for kids 3 years and up inspires them to experience the magic of Disney's Frozen 2 movie and meet some other mystery characters along the way.
Crayola Frozen, Color Wonder Mess-Free Coloring Activity Gift Set, Art Tools! Woo! What an amazing art set! And mess-free! Great gift idea for toddlers and preschoolers!

Hasbro Frozen Olaf's in Trouble Game. Oh no! Olaf's in Trouble! What a fun sounding game. Poor Olaf and his love of summer.

Hasbro Sorry! Game: Disney Moana Edition . Woo! A classic game, Moana style! Fun for the whole family.

> See more ideas on my Frozen II Gift Ideas list and Gender-Neutral Frozen-themed Gift Ideas list. And check out my companion, Gender-Neutral Moana Gift Ideas for toddlers and preschoolers.
Puzzles make fabulous activities for kids (and their parents)! Quiet time or a fun family evening can be found with these.
> See more stocking stuffer ideas on my post: Awesome Stocking Stuffers for Under $15
---
Gift Ideas for Him
Gift the new Fire HD 10 Tablet – a perfect bookish gift for book lovers!

Also, the gift of audibooks by Audible is wonderful and great for long commutes!
> You can see the complete Gift guide for the Bookish here.
A wonderfully romantic gift idea is a story from Tellinga. You provide a photo and a story, and they turn it into a story they send in the mail! Check out the amazing examples below!

How about the Nebula Soundbar – Fire TV Edition for Dad? Nebula Soundbar combines powerful 2.1 channel cinematic sound with the Fire TV experience.

A great gift idea for outdoor enthusiasts is some gear from AutoPartToys.com! They have all your Auto Parts and Accessory needs.

For the outdoorsy dads, a great first-aid kit is always vital to have on hand. These by mymedic.com make wonderful gifts!

If your dude loves to tinker and build things, a kit from EngineDIY would be a fabulous gift! Their plan is to inspire a lifelong love of learning through educational products, tech, unique hobbies, and innovations.

Ooh this is a great Dad gift: Star Wars R2D2 Screwdriver.

In a hurry? You can grab great gift ideas at Walmart.com!

You can also search Groupon's Top Gifts for Men!
> See more gift ideas for him on my post: Gift Ideas for Husbands, Fathers, or other Gentlemen in our lives.
> See the rest of my gift ideas your friends will geek out over.
> You can see the complete Star Wars gift guide in my post Gift Ideas for the Star Wars Fan in your Life that are Out of This World.
---
What gifts are you planning for your loved ones this year?
See the rest of my gift guides here!